Just put the word "Rome" in your mind, and you immediately think of tumultuous piazzas, tiny side streets, thousands of Espresso-bars, wonderful restaurants, great food and an illustrious history. Though, the only thing we were missing was basically a palace to retreat, a small place that lies is in the middle of the city, doesn't cost a fortune, but still has Roman style and Grandezza.
Now, this puzzle has been solved by the opening of the small, classy apartments with the beautiful name of "Le Quattro Dame".
The Premises
Le Quattro Dame is nestled in the centre of Rome right on the extension of the Corso Vittorio Emanuele II. Upon arrival you are greeted by Dori, who takes care of all inquiries and elegantly guides you to one of their six rooms and suites.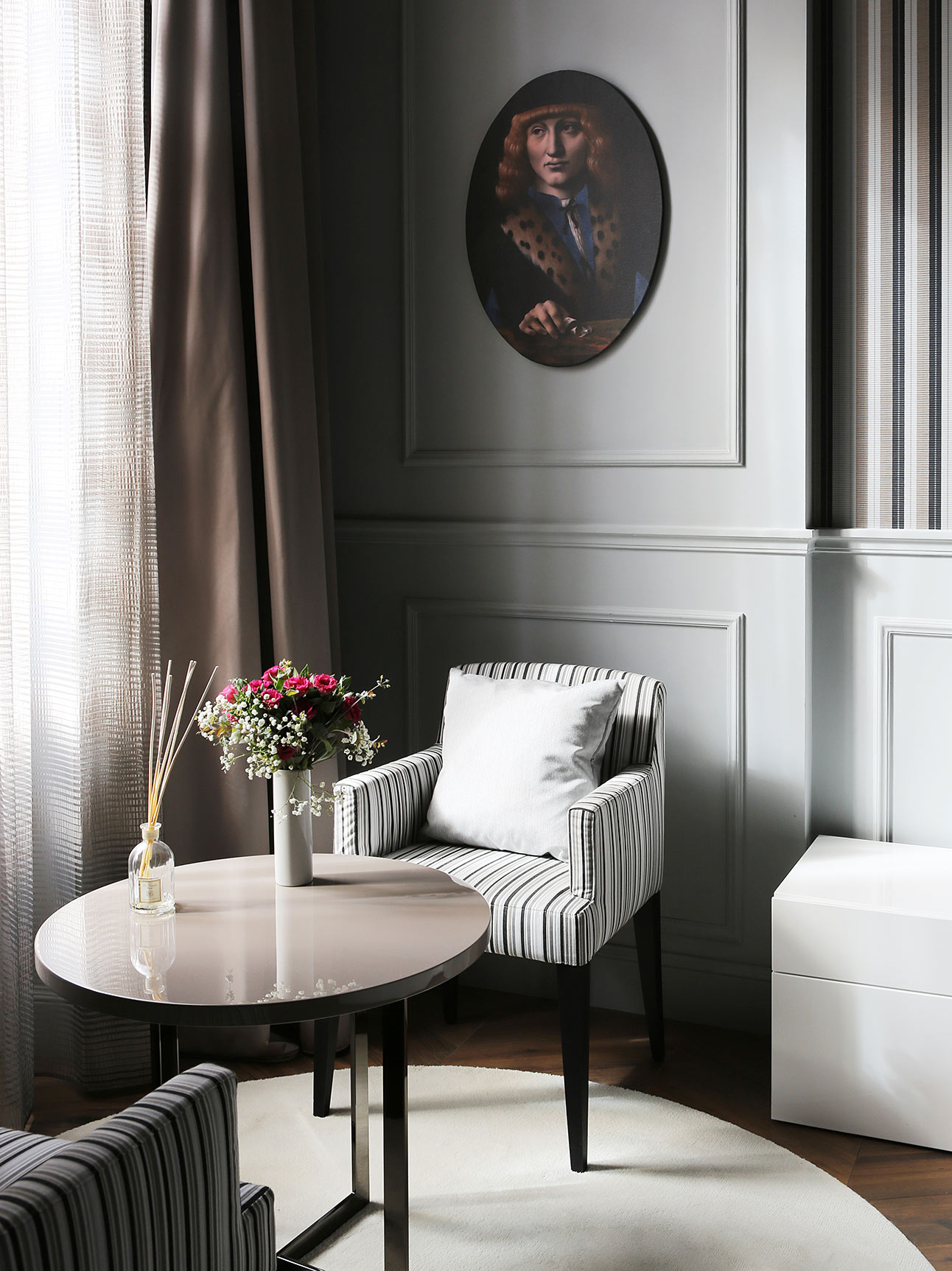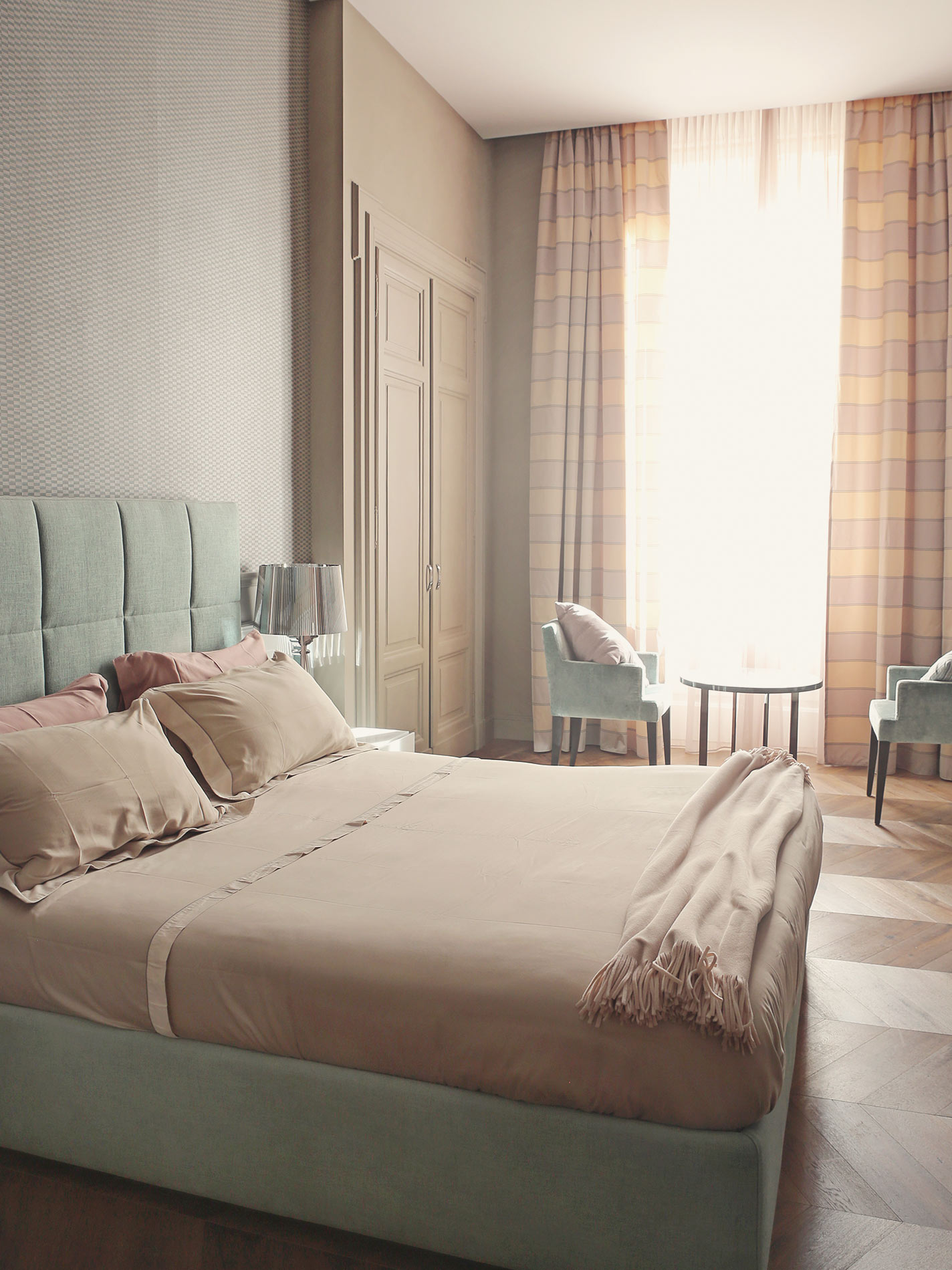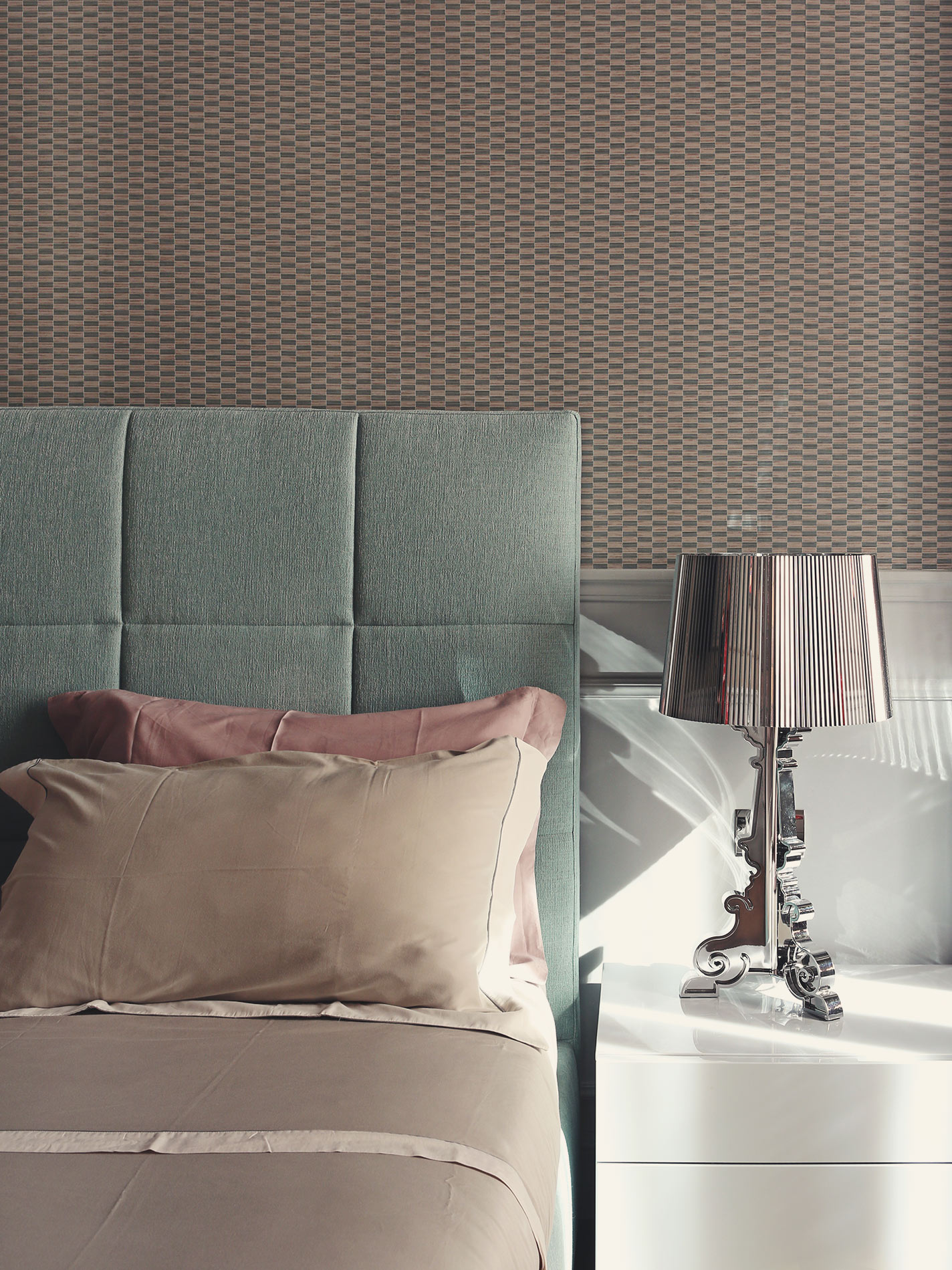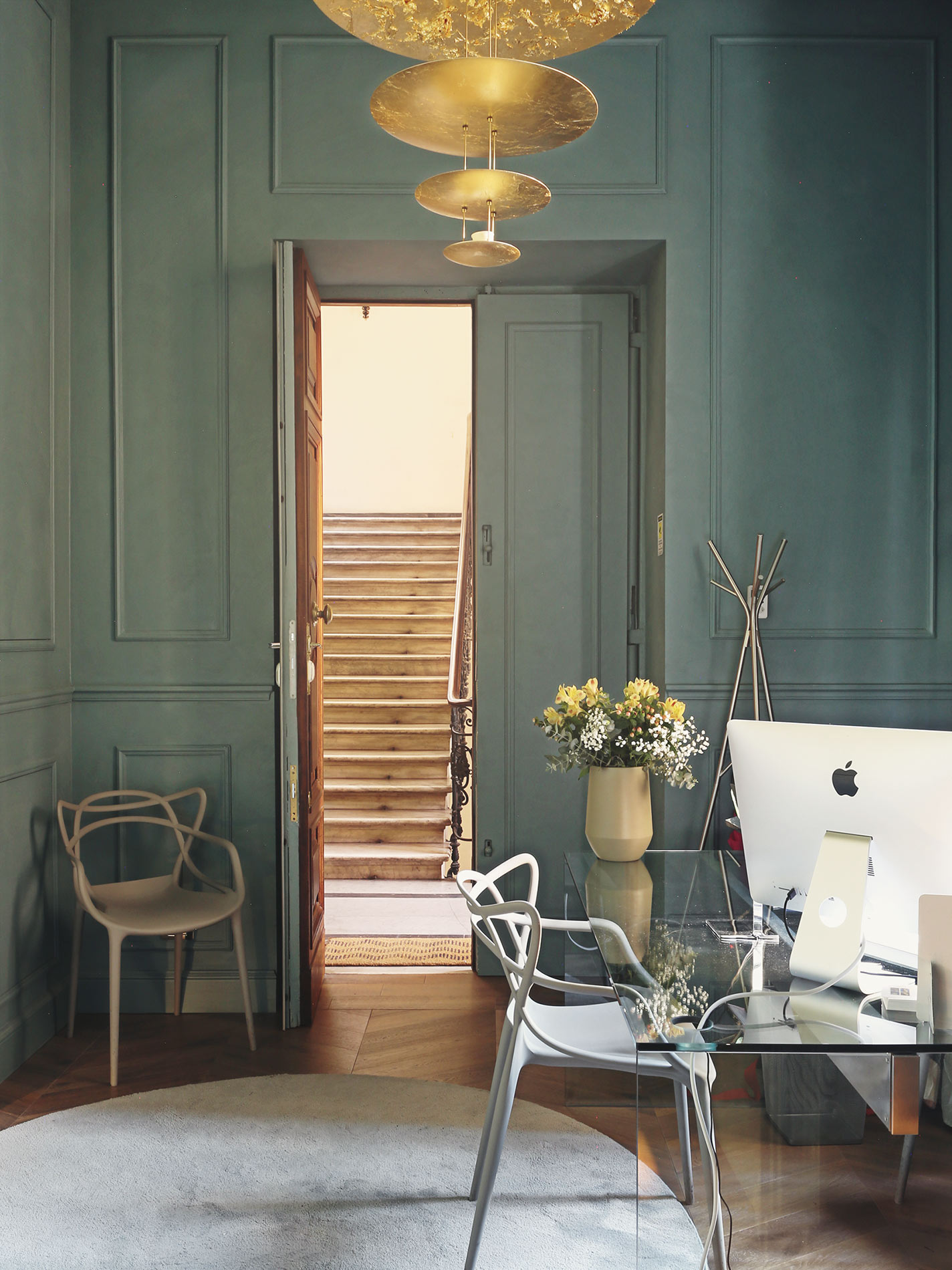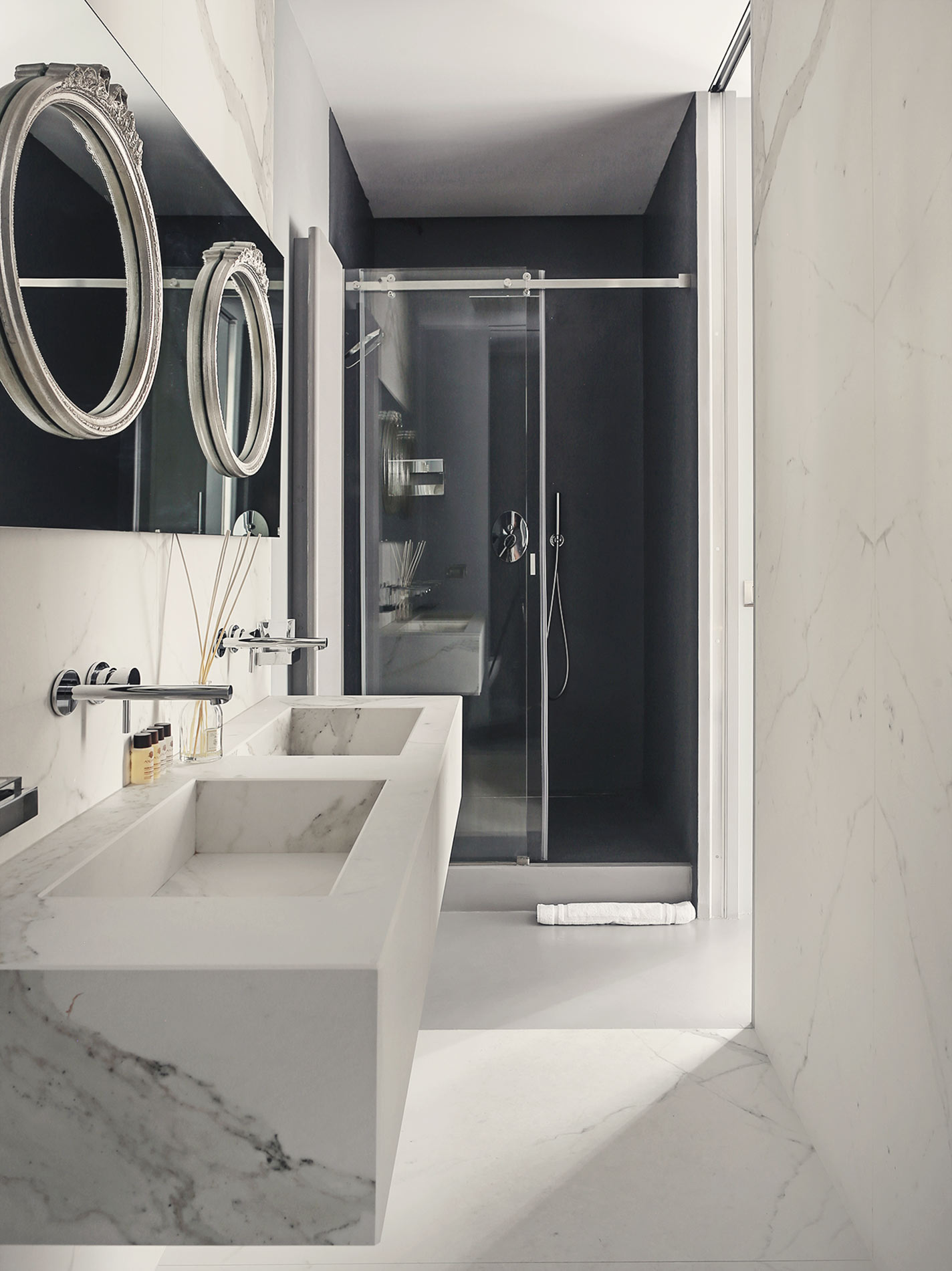 The suites at Le Quattro Dame all have high ceilings, modern bathrooms and a small kitchenette.
The Suites
Le Quattro Dame is made up of three deluxe rooms, two junior suites (all of them equipped with a kitchenette) and one Duplex Suite with a contemporary design kitchen. We really appreciate the mixture of old roman Jugendstil and small, modern furniture accessories. It`s this understated luxury, which makes this place into a real Pretty Hotel. Insiders may notice pieces from designers like Catellani & Smith, Kartell, Flou, Meridiani or Modulnova. There is of course a fridge in the kitchenette, a Nespresso coffee machine (including capsules) and crockery by Villeroy & Boch.
Best Detail
The bathrooms are not only very chic and clean, you also find the stylish and super-cool accessories by C.O. Bigelow, New Yorks oldest pharmacy. We like very much! 
Breakfast
Le Quattro Dame has come up with an elegant solution to this theme, in that they cooperate with the Gourmet Delivery Service Le Panier: upon request they deliver the "prima colazione" directly to your apartment. However, host Dori also has a thousand recommendations of places around the corner where you can go and enjoy an Espresso with the locals. Small hint: Dori also gives you recommendations where to go for lunch, dinner and she might know the people who put you on the guest lists at the newest bars and clubs. 
Prices
The smallest apartment can be had in the low season for 180 euros, in the high season it can go up to as much as 300 euros.
Booking & Contact
Le Quattro Dame
Corso Vittorio Emanuele II, 21
00186 Roma, Italy