It feels as though there are about 100 art galleries in Mougins. The reason for this might be that Pablo Picasso chose this picturesque town on a hill just above Cannes, as his final place of residence. Rumour has it that hidden behind the stone walls of some of these houses are quite a few original Picassos, which of course would increase the value of the town by a few million.
On the outskirts of the town, but still reachable on foot, lies the wonderful Les Rosées, which we were very pleased to add to the Pretty Hotels family. We consider Les Rosées to be a real rare jewell. Everything here from the entrance hall to the bathroom has been furnished with a loving eye for the smallest detail.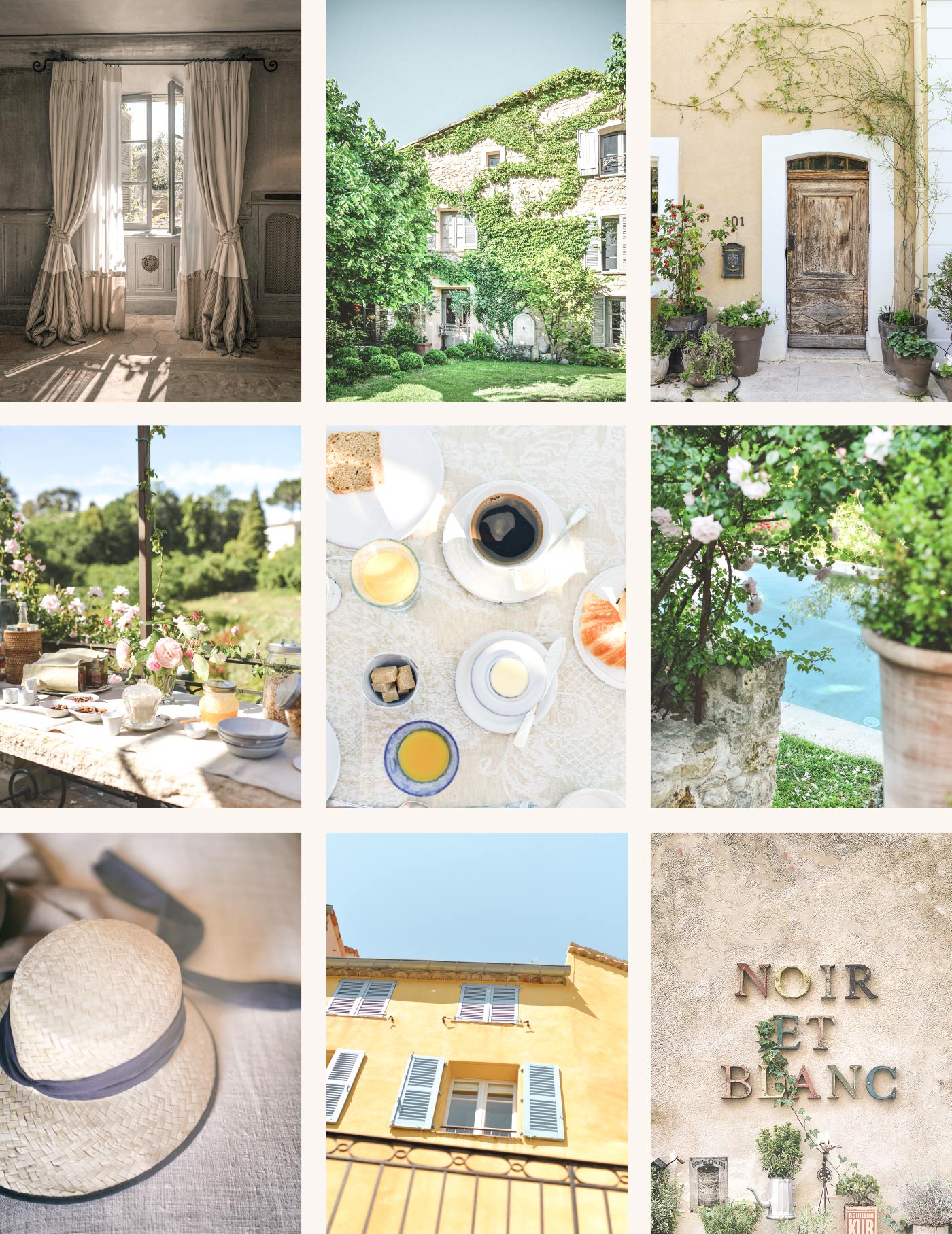 Of course the garden is full of roses. And in the middle of the small estate is a pool, not especially big, but sufficient to have the required refreshing effect. The rooms are all in the main building hidden behind nooks and crannies, but they are really a dream. For those who wake up in the morning to open windows, will experience this wonderful provence-feeling, that can only be found in very few establishments. 
The breakfast on the terrace is a class of its own, the four-course dinner in the evening is an experience like out of a 1920s novel. The specialities simmer the whole afternoon in the open kitchen and you sit at tables just like those in the parlour of a French baron.
Ideal for
During our stay we met a family from New York, who were using Les Rosées for a week as a base for their excursions in the Provence and the Cote d`Azur and they were full of praise for the place. Grasse, St. Tropez, Aix-en-Provence, Monaco and Nice are all within one hour driving distance. 
Prices
Double rooms with breakfast from about 200 to 300 euros (depending on the room and season). The loveliest suite is St. Honorat on the ground floor (see photos) and the view from Serguey is just perfect. 
Booking and contact
Les Rosées
238 Chemin de Font Neuve
06250 Mougins
France