Martha, you and your family own ski resorts, cable cars, mountain huts and hotels – including our member hotel, the Gradonna Mountain Resort. The Schultz Group employs 600 people. How did it start?
The foundation of today's Schultz Group was laid by my parents back in the 1970s. My father came from a very simple background and worked in a local bank here in the Austrian Zillertal. That's how he got to see how tourism was developing, especially economically. In our village, the cable cars for ski tourism for instance were introduced in 1978, which was quite late. My father was a visionary thinker when it came to hospitality and tourism. Through the bank he also had a good know-how about finance. (Being with the bank, he also learned about investors who were running out of money,). In the end, he became managing director of the Spieljochbahn, and later the co-owner. That's how our family got started in entrepreneurship. Then we bought a piece of land in East Tyrol, where we built a hotel, the Sporthotel Sillian. And so it went on in small steps.
What is your personal background?
After high school I went to tourism school in Salzburg. Looking back, I have to say that it was a very solid education. I still remember that some professors always impressed upon us: The guest is the centre of attention. In tourism you are first of all a service provider. And they were right. Nothing has really changed since then.
So you had a fascination for tourism already as a child…
I grew up with tourists. Our mother opened a bed and breakfast here in the valley in 1966 and we lived there. It still exists today, by the way. I always enjoyed the many different guests – most of them came from Germany. It was different back then: they stayed for three to four weeks, not three days like today. For breakfast, I went into the "Stube" with my plate and sat down with foreign guests. You probably develop a certain passion for the hotel business and tourism.
The Gradonna opened in 2013. Located somewhere so remote that most of the residents actually wanted to leave.
Yes, Kals is beautifully situated at the foot of the Großglockner, but there was no link to the ski resort of Matrei, which is on the other side of the mountain. When we were asked if we wanted to develop something, there was hardly any infrastructure left, no doctor anymore or a deli shop. People just kept moving away. But it was a very special valley nonetheless.
And yet you have realized a mega-project with your own cable car and a large resort – and invested more than 50 million euros…
I remember going to Kals with my brother on August 15. It was in 2006 I think. In Tyrol, August 15 is one of the highest Catholic holidays. There was a procession in the village, everyone was in their traditional costumes (Trachten) and the weather was wonderful. Something captivated us at that time. So we said: let's do it. But it had to be economically feasible. At that time, the European Union had a support program to save such places and seven percent of the investment sum was provided. The idea was to create a connection to Matrei – then you are part of a beautiful skiing area and high alpine hiking area. We could even have built the hotel directly at the valley station, but then there was the possibility of building it on top of the plateau. With chalets that you put into the forest like mushrooms.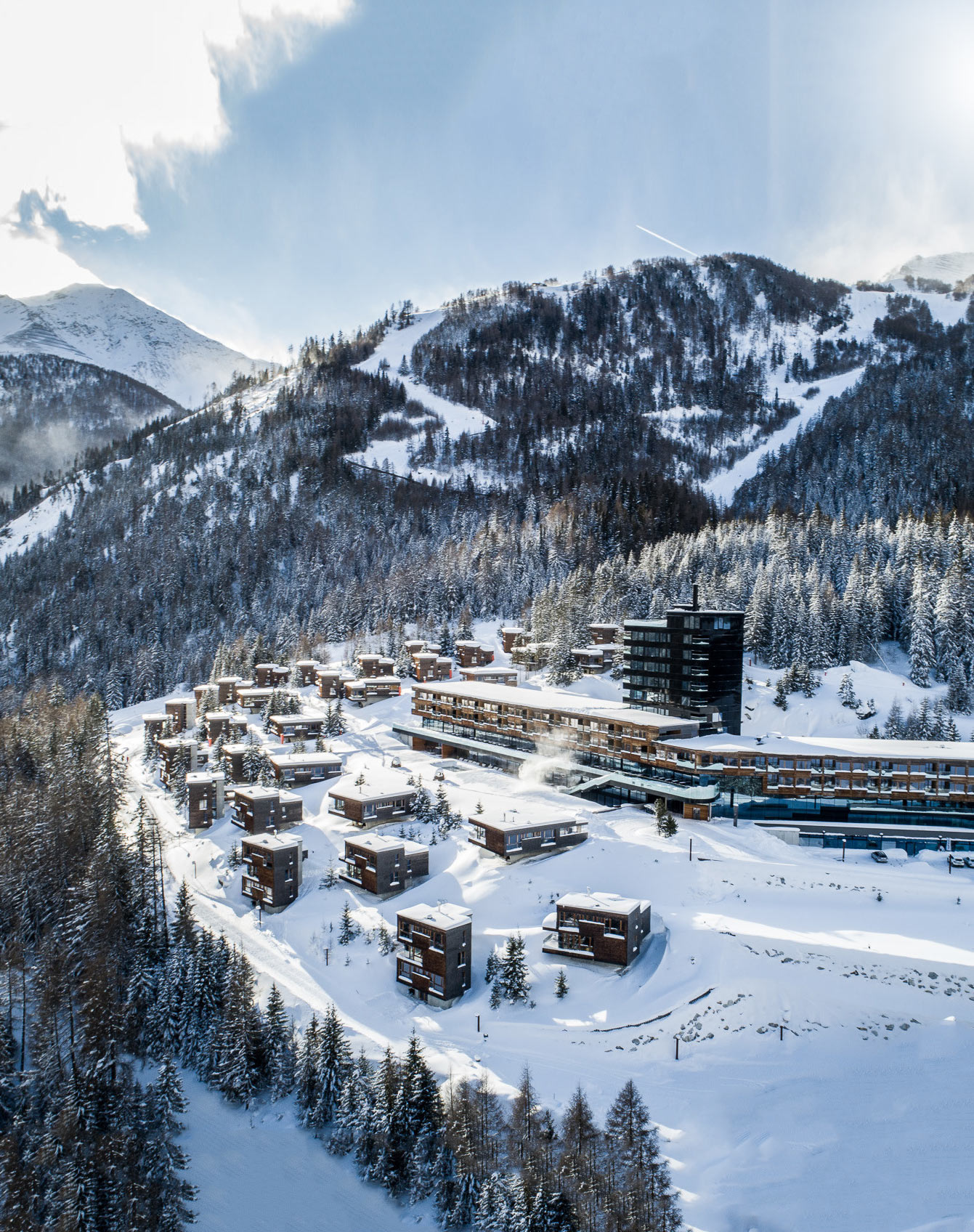 How do you sleep when you invest 50 million euros in a deserted valley?
Badly. (Laughs) Well, it was certainly a big deal for us and it could also have gone wrong.
Today, the Gradonna is a great success and one must also praise it, because it is a very sustainably built hotel. The atmosphere up there is actually rather restrained and very pleasant. Which are the most popular rooms?
Definitely the ones in the tower. You simply have a magnificent view from there.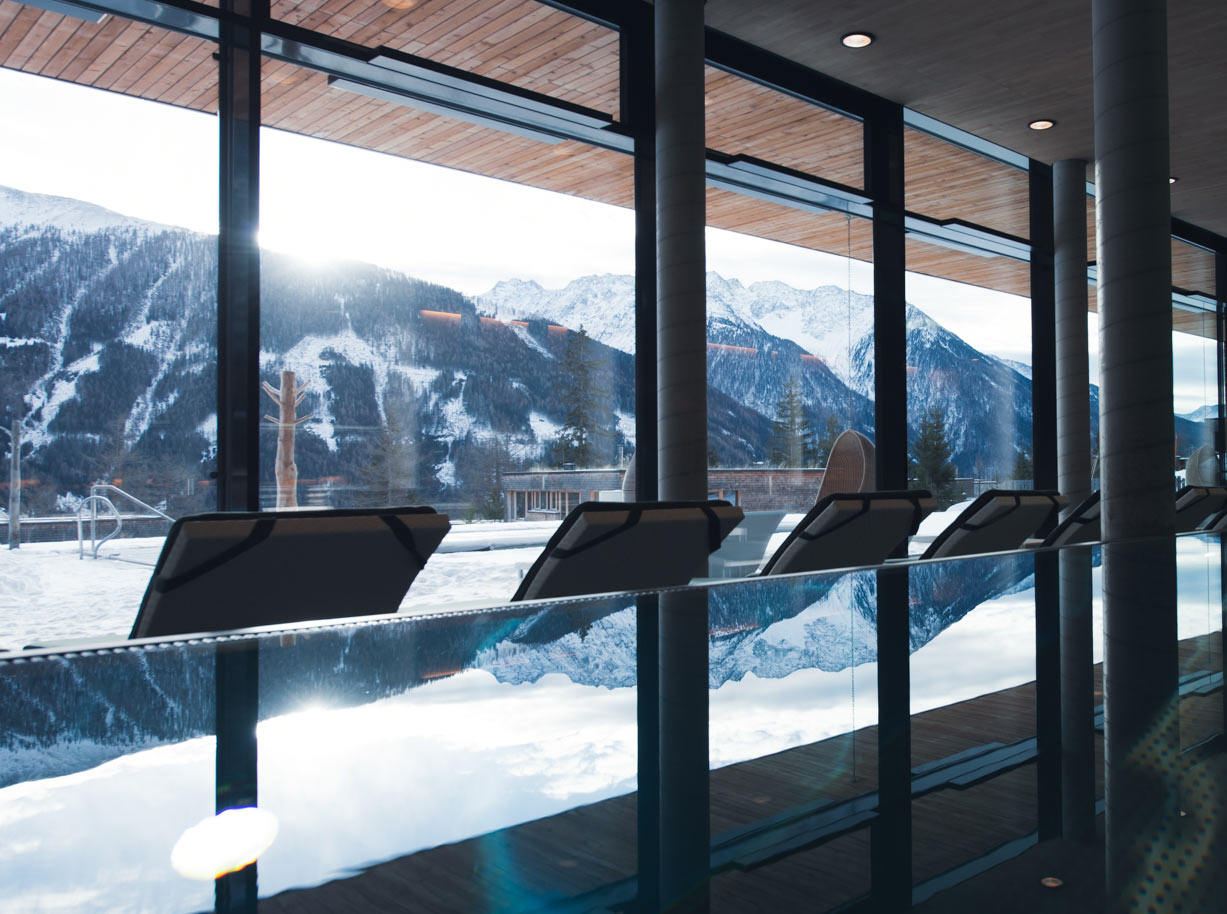 You are someone who doesn't mind arguing, who talks to everyone personally – no matter if it's an employee or a business associate. Is that something you can learn or is that innate?
Basically, you have to have a certain openness for people. I don't think you can learn that. A friend once told me: "You like people so much and that's why you work in tourism." That's probably true. I'm just someone who prefers to talk to people myself and directly. Then it's cleared up immediately.
One would think that you have enough work with the employees, the hotels and cable cars. But you are often seen in Vienna as the vice-president of the Chamber of Commerce and above all as a fighter for the rights of women in business. Why is that?
Because – regarding this topic – we are simply behind in Austria. My goal is to get reasonable childcare until the end of the compulsory school age. A lot needs to be changed, and I experienced this dilemma myself with my son. If you have a job as a mother, you firstly want your child being looked after at reasonable times and secondly that there is a certain elementary education – and not only someone looking after the child.
Is there a model country in Europe?
Yes, definitely Denmark. And this will also be noticeable in their economy in the future. Austria is an exporting country and also lives a lot from tourism, so we need good education and we need more women who can reconcile family and career by having supporting childcare. If you organize it well, it works.
In your opinion, are women still disadvantaged?
Sure. Women are even disadvantaged in securing funding because they are women.
Why is that?
Women plan more and more thoroughly but do not go into a negotiation with the same self-confidence as men. But we are working on that.
Do you feel any headwind from the men's side?
No. They also know that it bounces off me. (laughs). No, of course, we also have men as experts and mixed networks are already better than all-women tables. It needs to be a mutual effort.
A good compromise. Where do you switch off when you have time off? Where do you recharge your batteries?
In the forest, for example. I often go for a walk alone, one hour in the forest and you're a new person again. But I'm already a grandmother now and that honestly gives me great pleasure. Playing with the children, that's the most beautiful thing.
But that's exhausting…
No, on the contrary. You just have to have a plan in your pocket for what you're going to do in the next few hours. Then it works.
Maybe that's the secret of your success.
Maybe, yes.
©Pretty Hotels
Contact
Gradonna Mountain Resort & Chalets
Burg 24
Kals am Großglockner
Osttirol / Austria
Booking Enquiries
info@gradonna.at
Tel. +43 4876 82 000