Farmhouse holidays are simply the best, because when you crawl out of bed in the morning and collect your breakfast basket from the doorstep, you greet a few chickens and watch the bunnies hopping with their pointy ears across the meadow, which leads to a small vineyard.
And the Niederthalerhof is not just a real-life farm, but rather a very special jewel. The property has a shed with calves, real free-range chickens who wander around all day, rabbits, cats, sheep and a dog named Kira. However, since the summer of 2017 the Niederthalerhof has also become a holiday-hideaway with four chalet-apartments, which have to be recommended, because they are simply the best.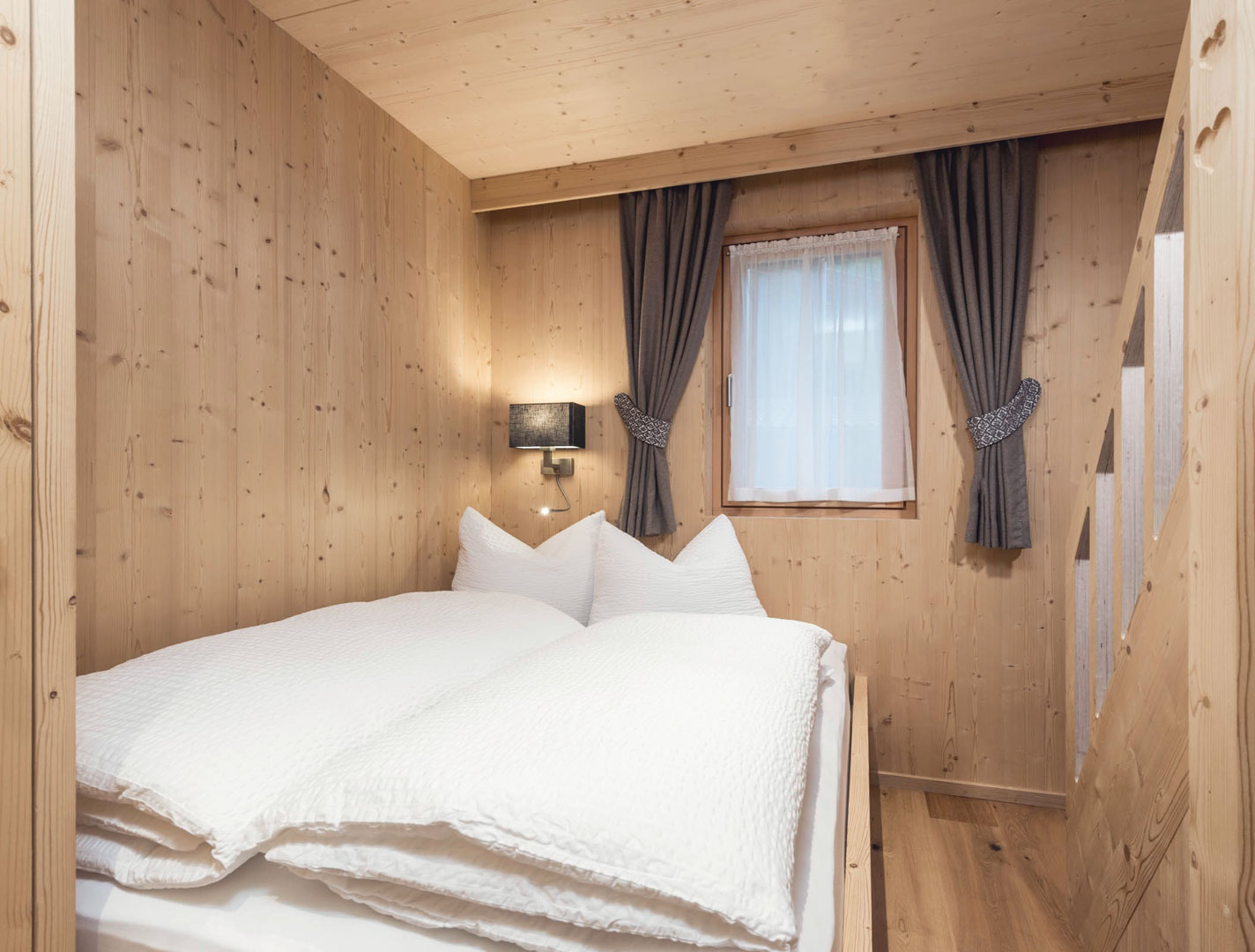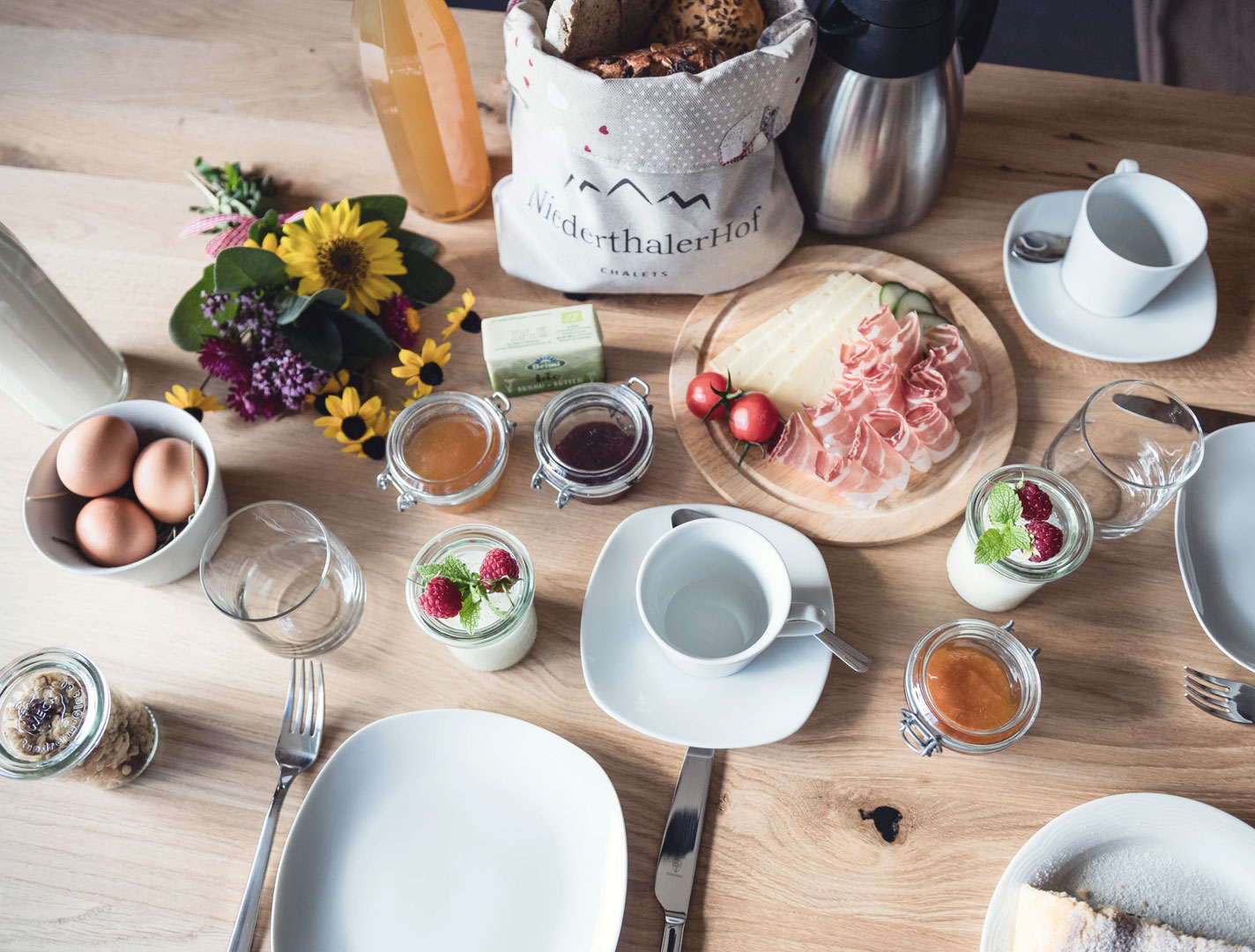 The Chalets
The Stablum family (Brigitte and Franz with their children Sandra, Manuel and Nadia), working together with South Tyrolean architect Matteo Scagnol created an ensemble of terraced wooden chalets on the hillside. One of them is occupied by the daughter Sandra and her boyfriend, but the other four can be rented. Two of them are slightly smaller (20sq m and 28sq m) and more suited for couples, the other are quite spacious and perfect for families with children.
But the most important thing about the apartments is: due to the wood construction they are all very cosy, the bathrooms are of high quality and the layout of the rooms is very practical – you can actually do self-catering all day long and enjoy the garden, the terrace and the areal to your heart's content. The kitchen has everything that you'll need – and even a dishwasher.
Special I
Next to the chalets is also a wonderful, very roomy sauna with panoramic views.
Special II
Because it's not a hotel with 600 beds and 130 employees, you're living on Mother Nature's doorstep, which means, that sometimes everybody has a farmhouse dinner together. We were served Knödel (dumplings) with Goulash accompanied by  house wine from their own little vineyard. It`s sublime!
The Surroundings
Brixen and its surroundings are the perfect holiday region, whether it be winter or summer. In the winter it's only a five minute drive to the car park where the Gundula leaves, which carries you to the Plose ski region. There's even a button lift next to the gondola station – perfect for the kids to have a practice, or for the grown ups to do a skiing course.
In the summer your starting point into the Dolomites is your accommodation, or you can drive through the mountain valleys of South Tyrol with your car. The town of Brixen is always worth a visit (about 10 minutes by car), and it's about 45 minutes to Bozen an hour to Meran and to Bruneck a mere 35 minutes.
Ideal for
One week relaxing, and affordable South Tyrol holiday. With or without the little ones.
Prices
The large chalets cost from 200 euros per night, the smaller ones from 110 euros per night.
Booking & contact
Niederthalerhof
Mellaun 155
39042 Bressanone BZ
Italy