Bolzano is the capital of South Tyrol, but something of an "it" place had been missing. Enter the Dissertori brothers, Moritz and Klaus. They are already part of the Pretty Hotels family but for all the right reasons. Their 1477 Reichhalter, Villa Arnica and Schwarzschmied, all in the neighboring town of Lana come highly recommended. The properties have a certain flair, a mix of a traditional inn with urban touches.
And now they have a forth one seamlessly integrated into their family, aka the Alto Hotel Group: The Parkhotel Mondschein with its 76 rooms, just a few footsteps away from the bustling city center.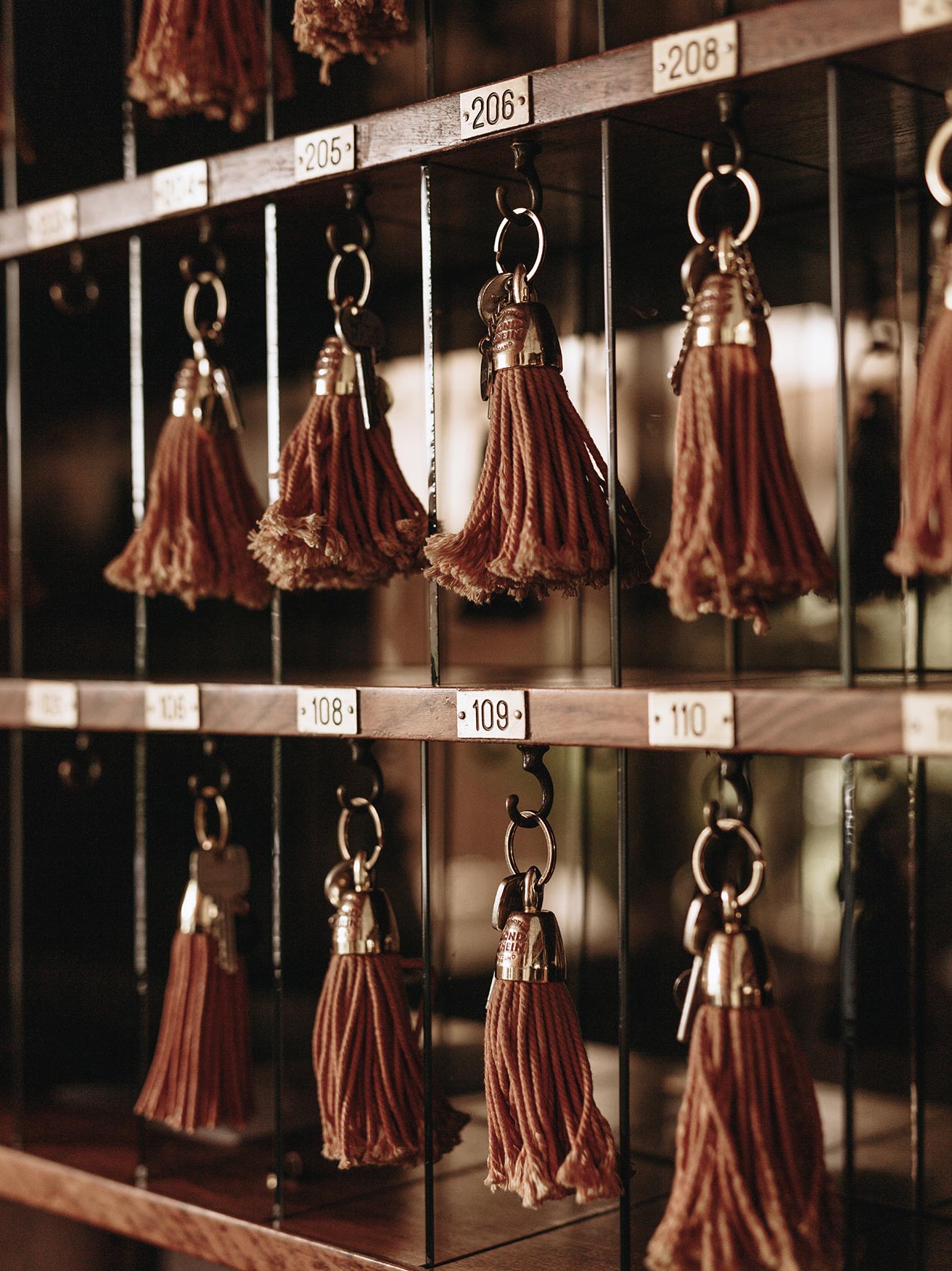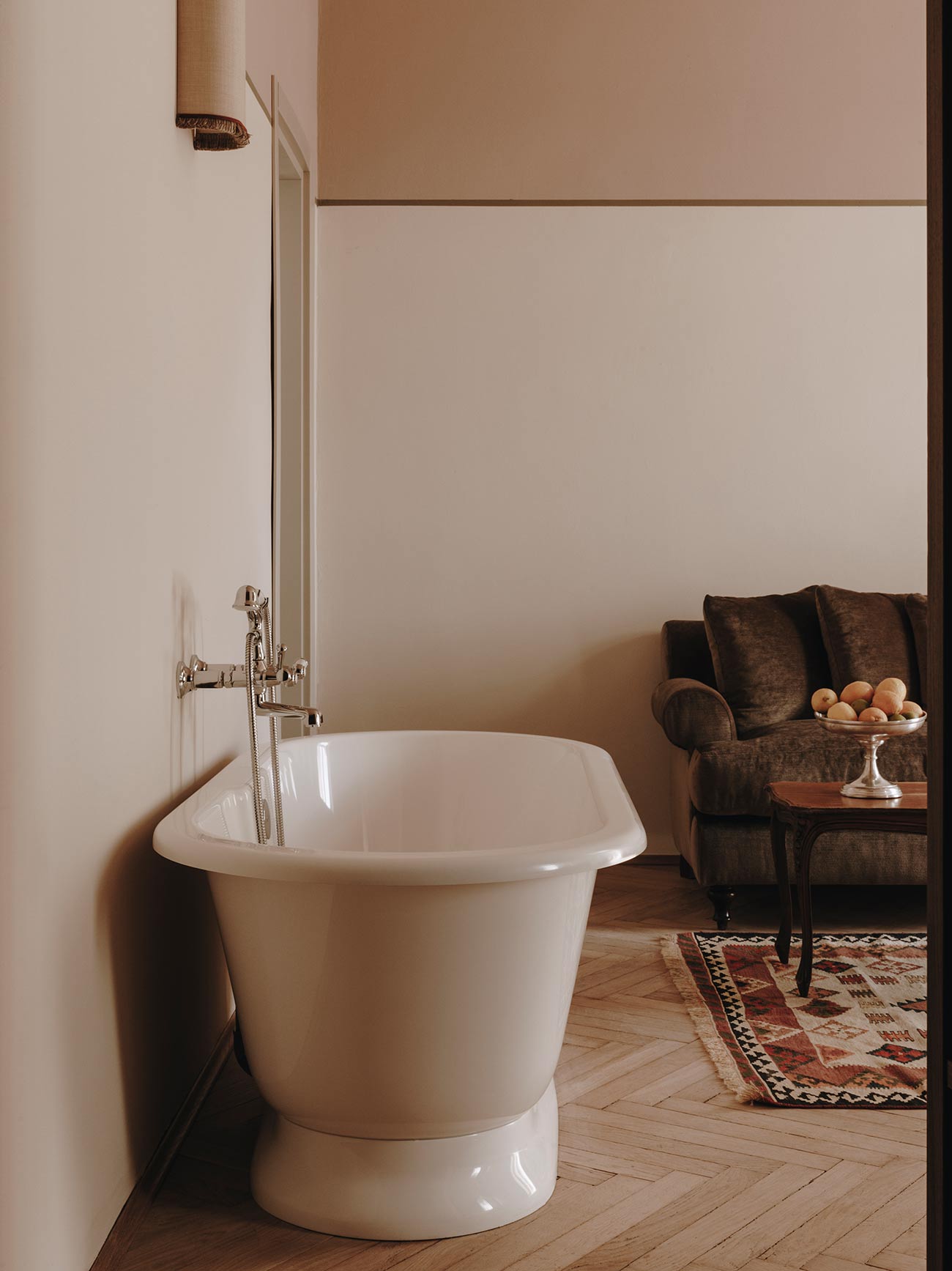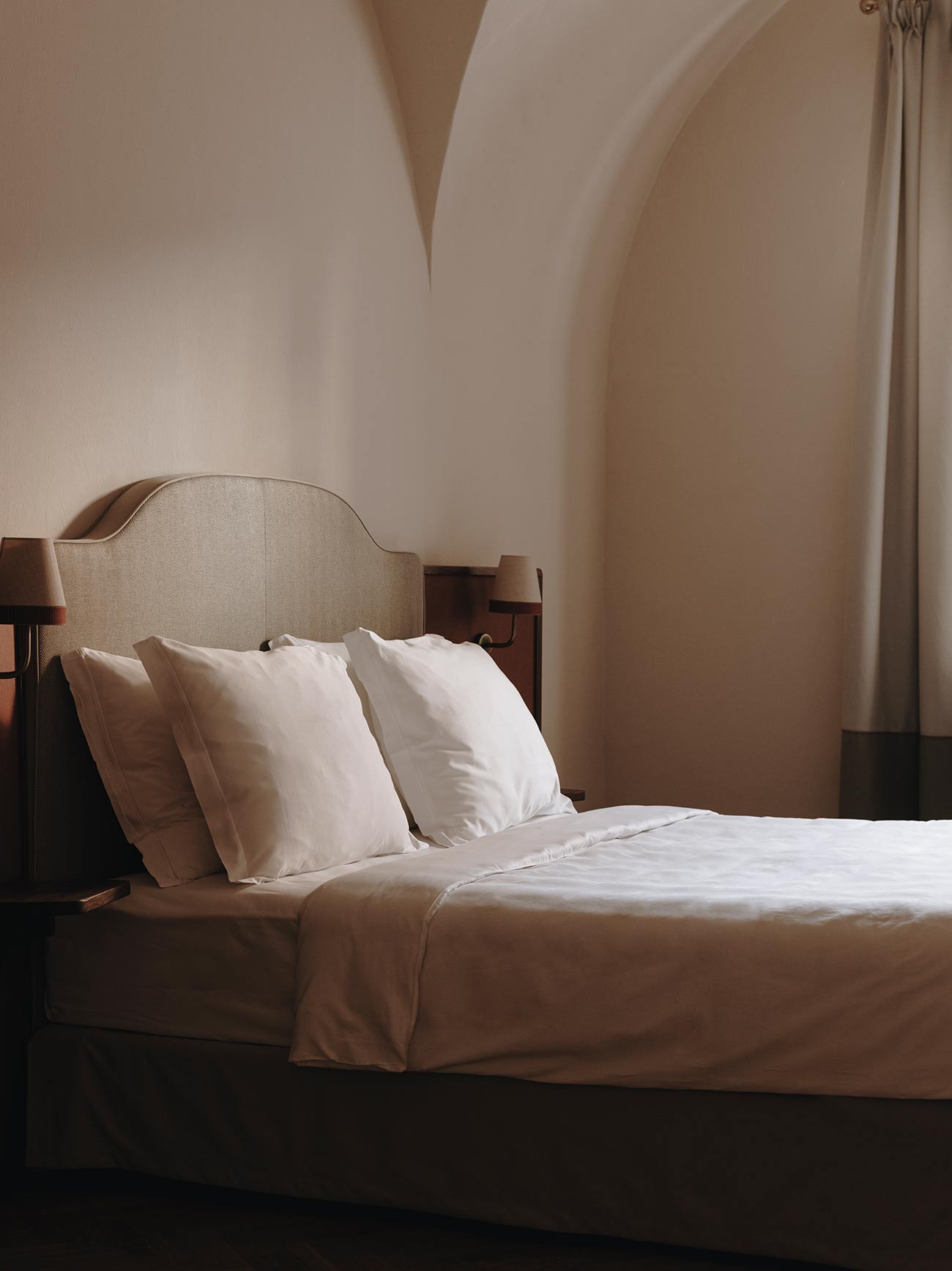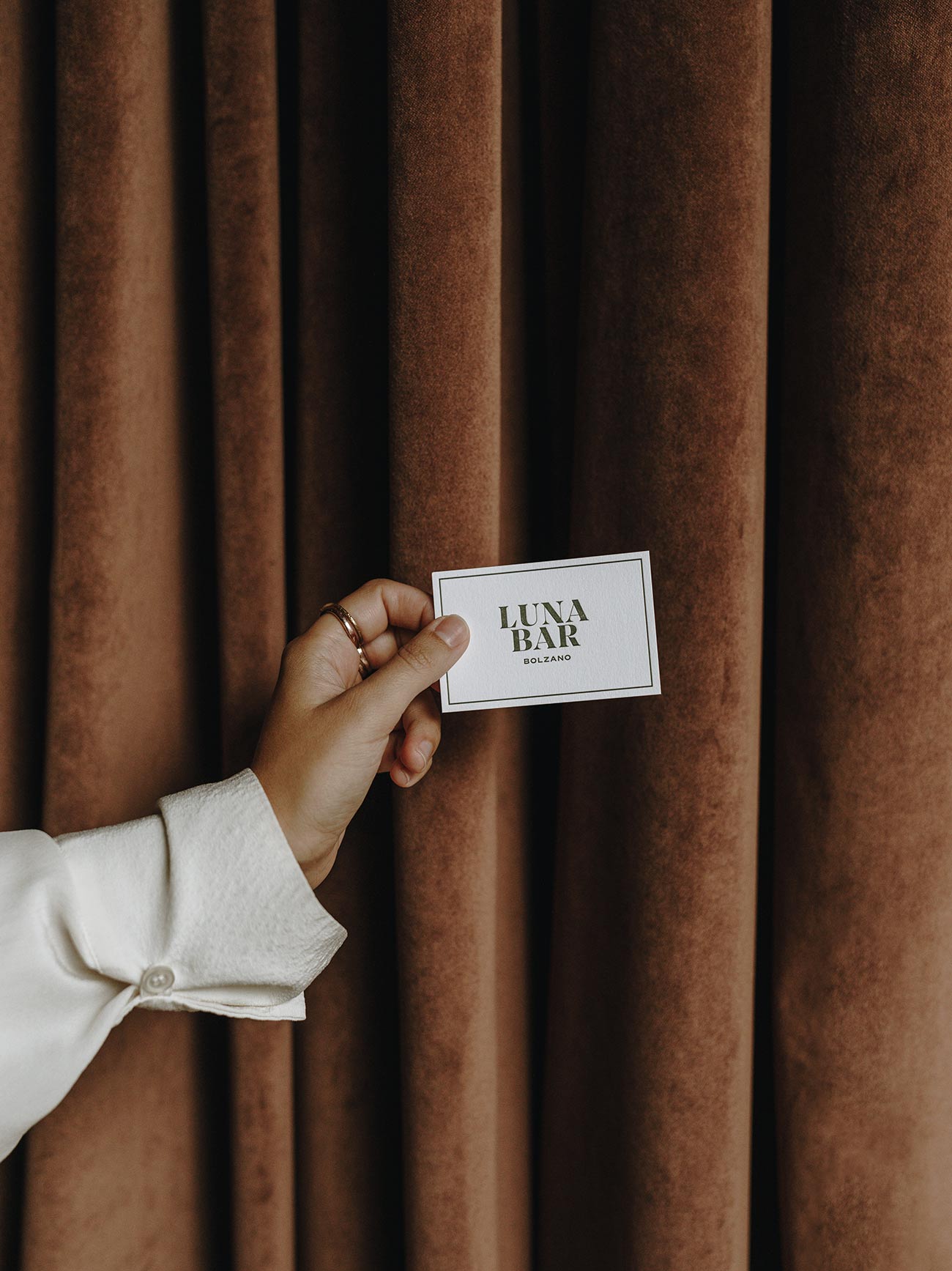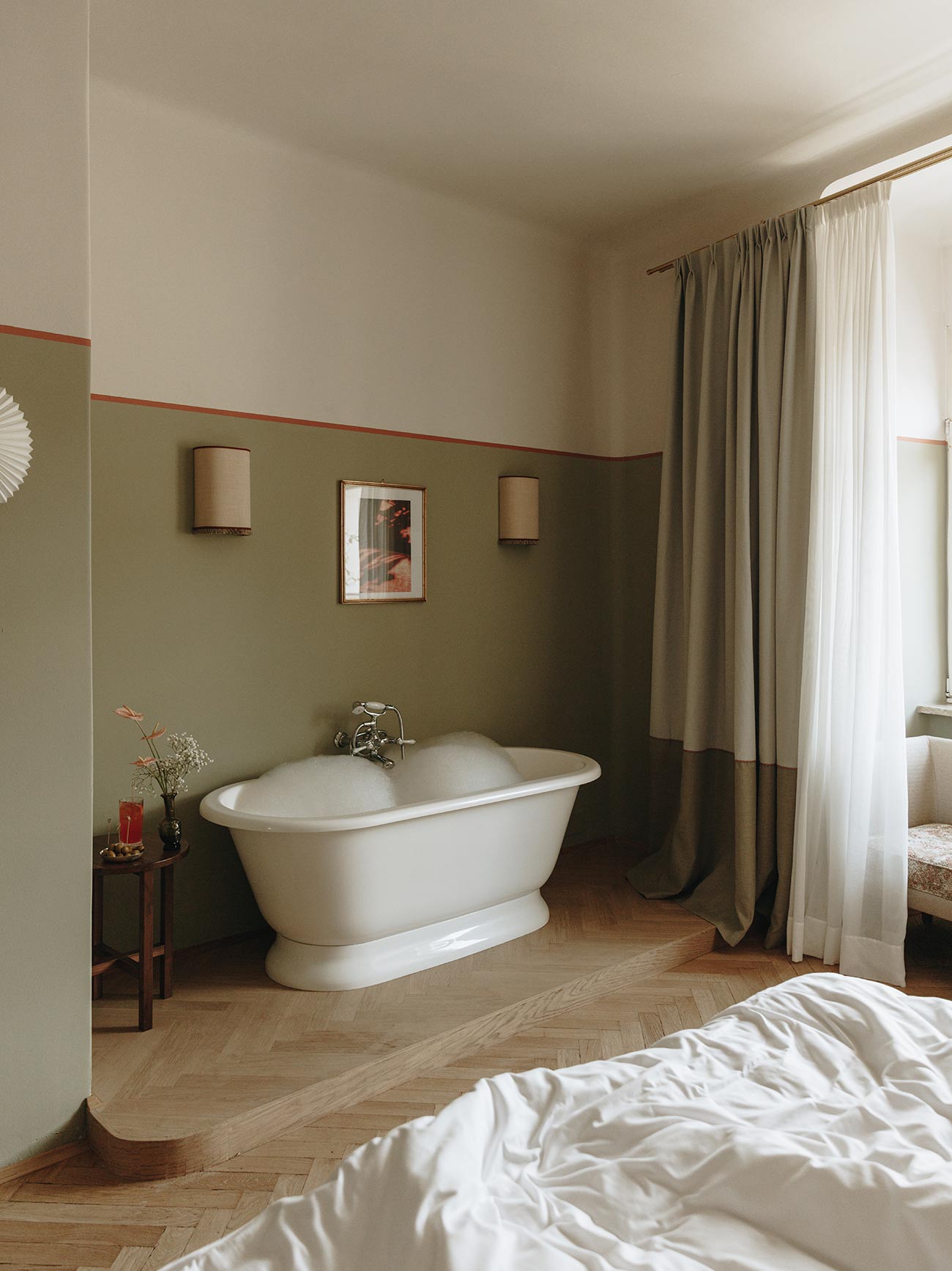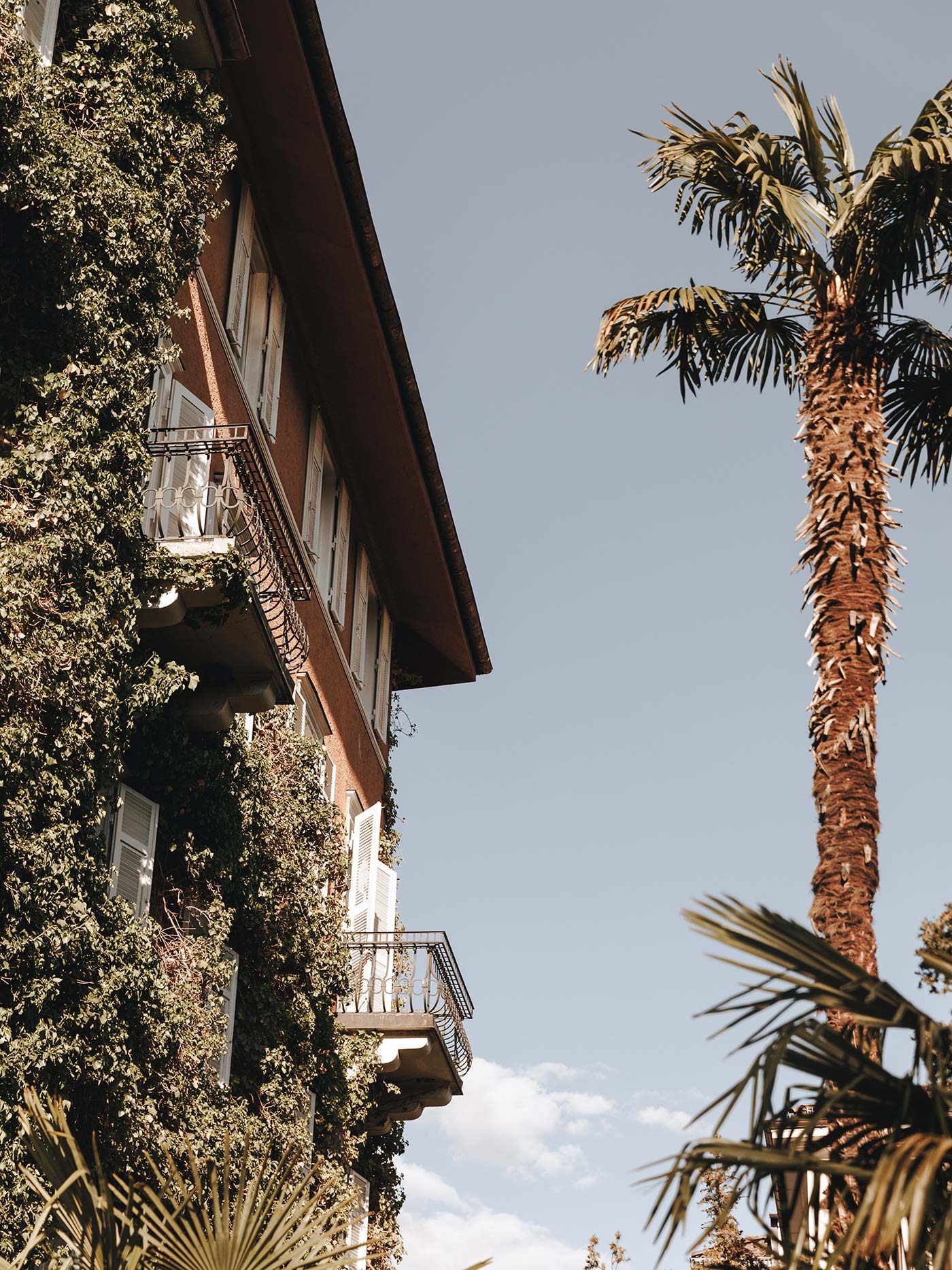 The Parkhotel Mondschein has a total of 76 rooms, all renovated with parquet floors, very refined design and some with freestanding bathtubs.
The facts
So, how does the new place to be look and feel?
Take a traditional South Tyrolean "Stadtpalais" with all its grandeur (they call a whole park their own) and infuse modern city hotel elements – after all, Milano is not all that far – and you arrive, pun intended, at the Mondschein.
For those who have visited their other properties, you will immediately recognize Christina Biasi von Berg's signature when it comes to the interior design of this gem. All 76 rooms are different, but the color and style scheme runs through all rooms and aisles.
We've already visited the Mondschein twice. And each time we are struck by the atmosphere at the open bar on the first floor. At 7:30 in the morning, when the sun is peeking through the palm trees in the garden, you grab a fresh croissant, order strong Italian coffee and let the city pass by in the garden. The Italian way of "dolce far niente".
SPECIALS
However, doing nothing is not easy at the Parkhotel Mondschein. As in their other hotels, guests are offered extensive choices for yoga and relaxation. The 7:30 a.m. work-out classes, offered free of charge, are the real deal. Unlike in many other wellness hotels they do mean business here, so prepare to be worked-out!
CULINARY
Parkhotel Mondschein offers a set breakfast in the lounge. Lots of choices on offer, from Yogi porridge with cardamom, turmeric and ginger to Eggs Benedict to even an excellent Shakshuka.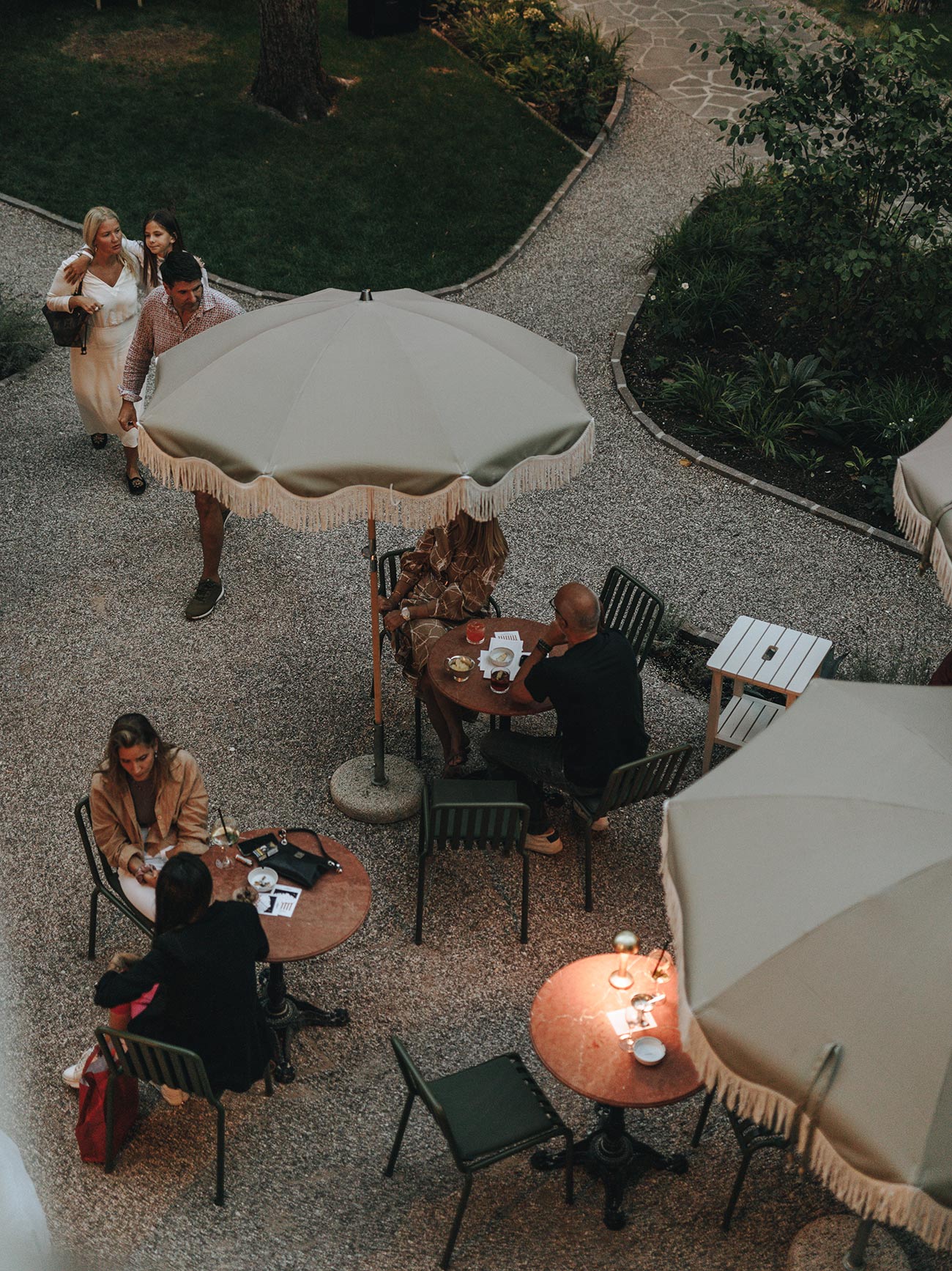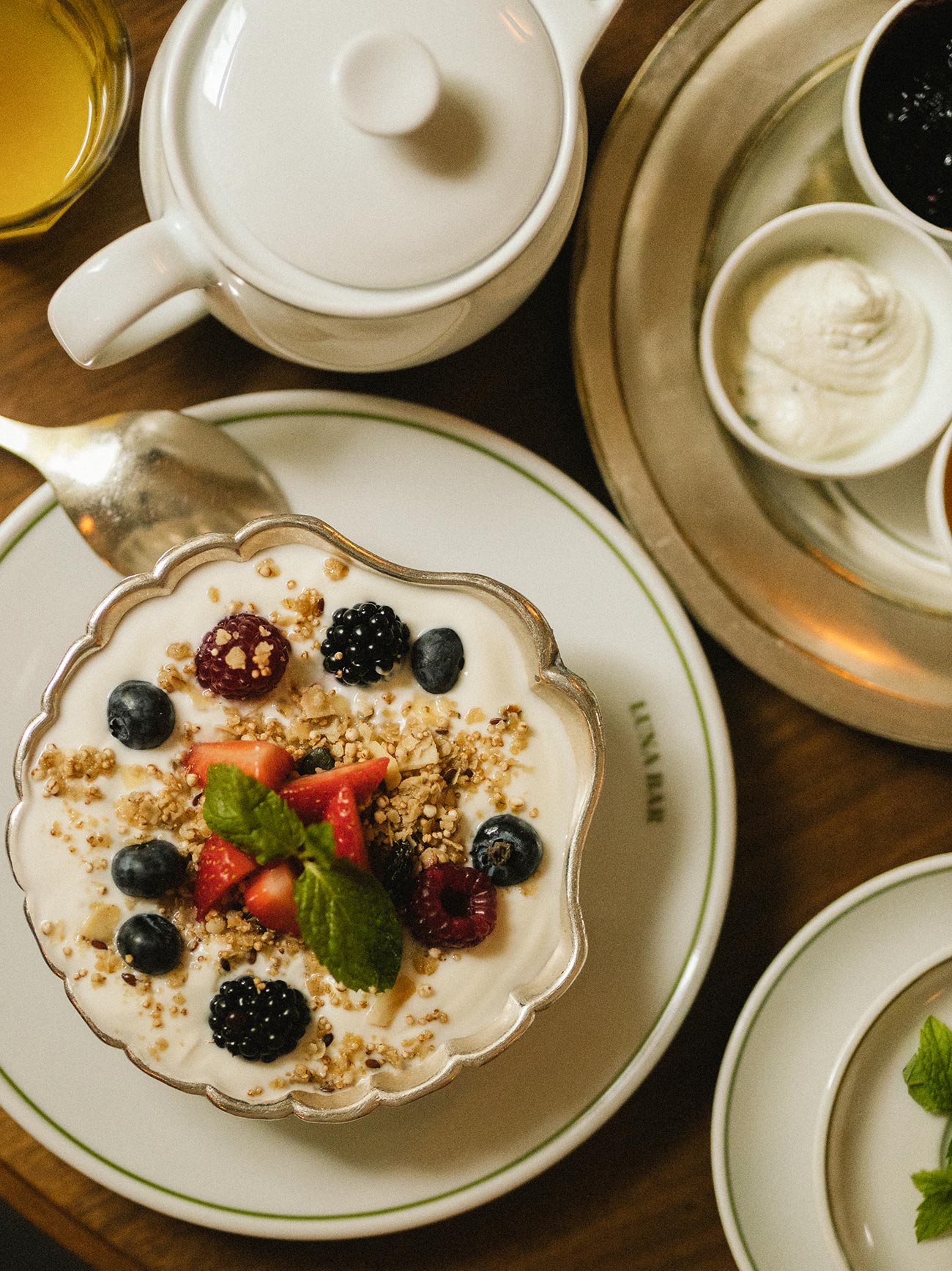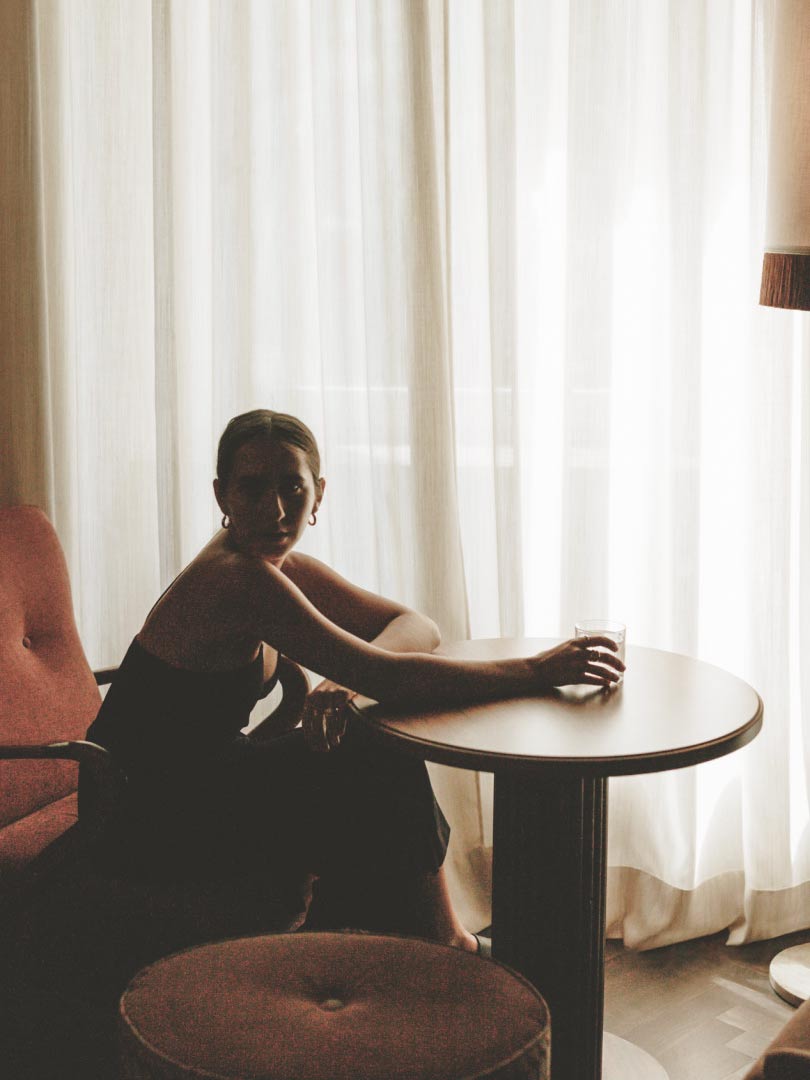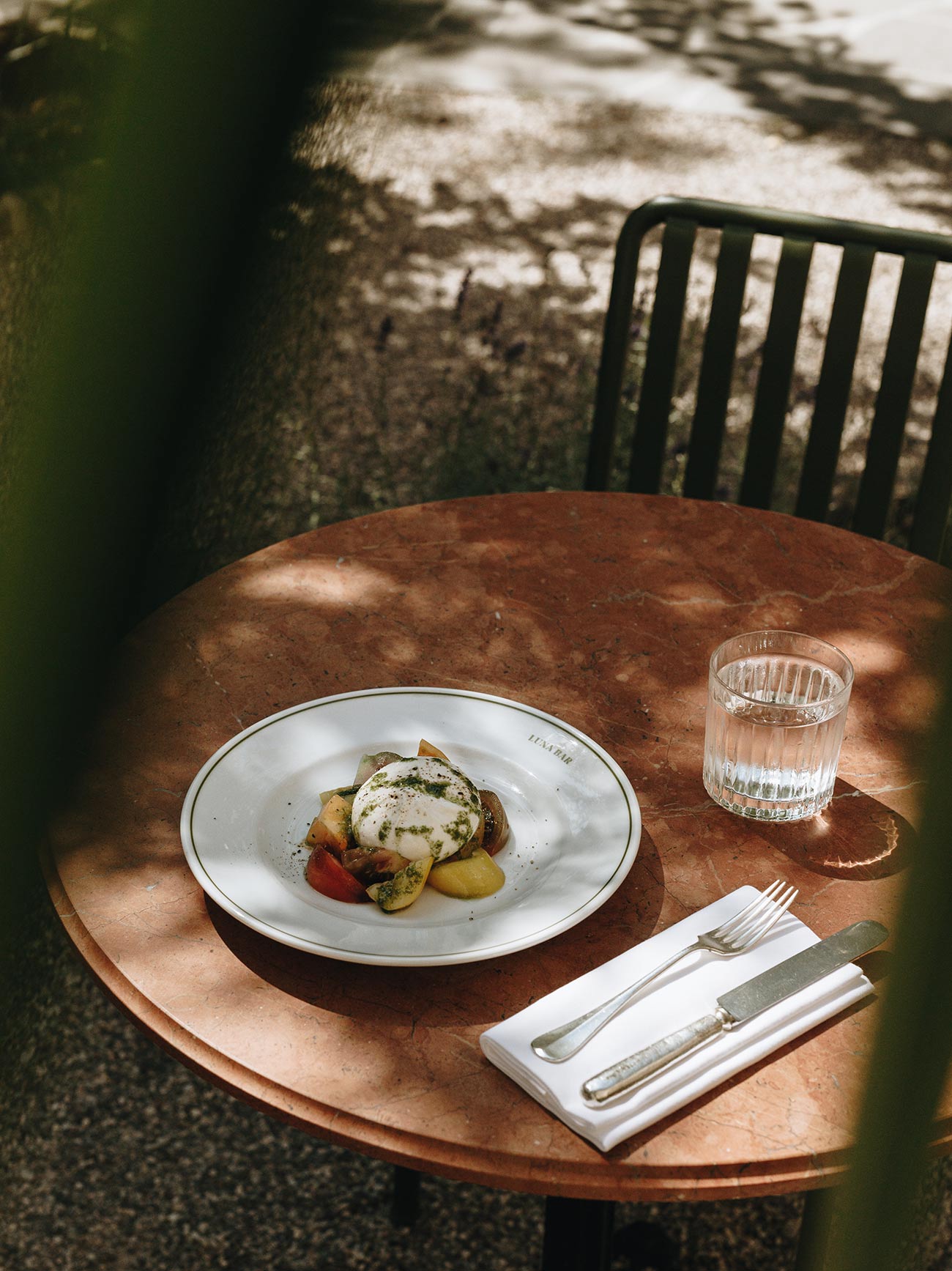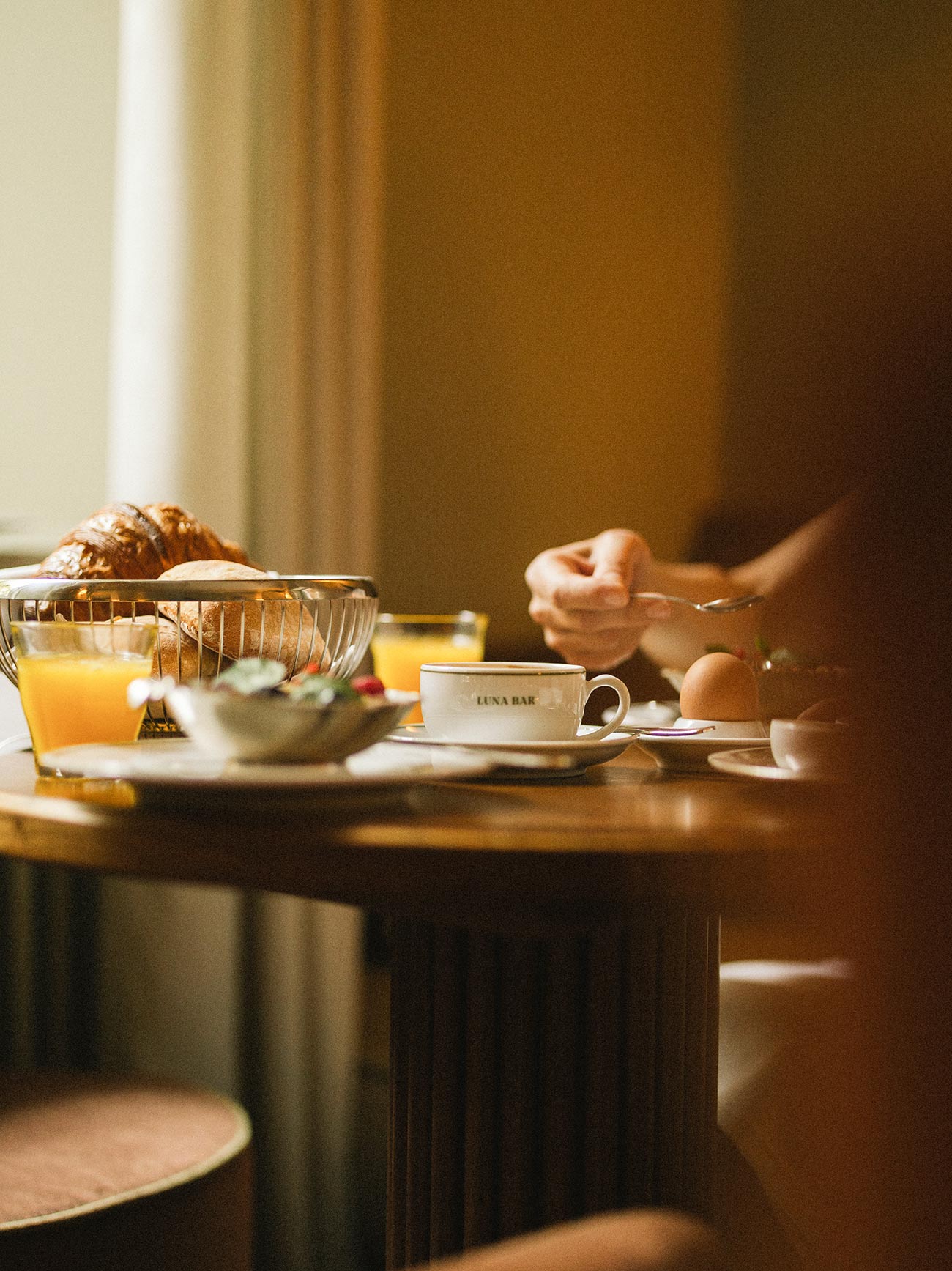 The place to get into conversation with other people by all means: The Luna Bar on the ground floor, with bistro menu and terrace in its own park.
In the afternoons and evenings, Luna Bar has a bistro menu with small dishes like a goulash soup, a burrata or tabboulé or hummus & crudités. Served on signature Luna Bar plates, they do arrive in style.
On various occasions, international guest chefs are being invited to the hotel. Join for a seated dinner in the bar or in the garden. It's best to follow via Instagram, where you can find out the dates.
Party
On Fridays between 6:30 and 9:30 p.m. DJs will be at the Luna bar to get the night started. Then it's "DJ'n'Drinks" at the Mondschein and you are welcome to drink and dance – in summer, of course, also outside in the park.
SURROUNDINGS
Bolzano is a perfect base to explore the region. That's why we always recommend a mix of city and countryside adventures for visitors to South Tyrol. More of a city slicker? Roam the beautiful stores and bars in Bolzano. More of a nature lover?  As a Mondschein guest you can start your hike directly from the house into the mountains. One of the many highlights is the gondola lift up the Ritten to Oberbozen. It keeps running  into to the evening hours and you can come back to the hotel as late as 10:15 pm. In Oberbozen do your palate a favor and have dinner either at the Parkhotel Holzner (gourmet) or at the Lobishof (traditional).
For more Bolzano tips check this section of the Parkhotel Mondschein website.
IDEAL FOR
All Pretty Hotels followers who just want to get away for a few days – Bolzano has a lot to offer both in summer and in winter.
COMBINE WITH
Since they are part of  the Alto Hotels Group, it is, of course, recommended to combine 2 -3 nights at Parkhotel Mondschein and then 4-5 nights at one of the other establishments, i.e. 1477 Reichhalter, Villa Arnica and Schwarzschmied.
Journey
There are excellent train connections from Innsbruck, Munich and Milano. However, there are also direct flights with Sky Alps from Hamburg, Berlin, Copenhagen and other cities.
Price
Doubles from 210 euros incl. breakfast. Suites from 365 euros.
Booking & Contacts
Parkhotel Mondschein
Piavestraße 15
39100 Bolzano
South Tyrol / Italy