Hoteliers Moritz and Klaus Dissertori hail from Lana. For as long as they remember they had a deep affection for this beautiful estate built in 1925. It stood proudly next to his parents hotel, the Schwarzschmied. They adored the villa especially for its "Italian Grandezza". Guests who used to stay here had well-known surnames. The place used to be considered to have Upper Class echelon.
Over the last years, however, the villa stood empty. Again and again, Dissertori asked if the property could not be purchased and turned into a modern hideaway for discerning guests. But his inquiries always fell on deaf ears.
In 2018, Klaus and Moritz managed to agree on a long-term lease with the owner. The young hoteliers were allowed to refurbish the house gently, design the rooms according to their ideas and reanimate the pool and bathhouse in the garden.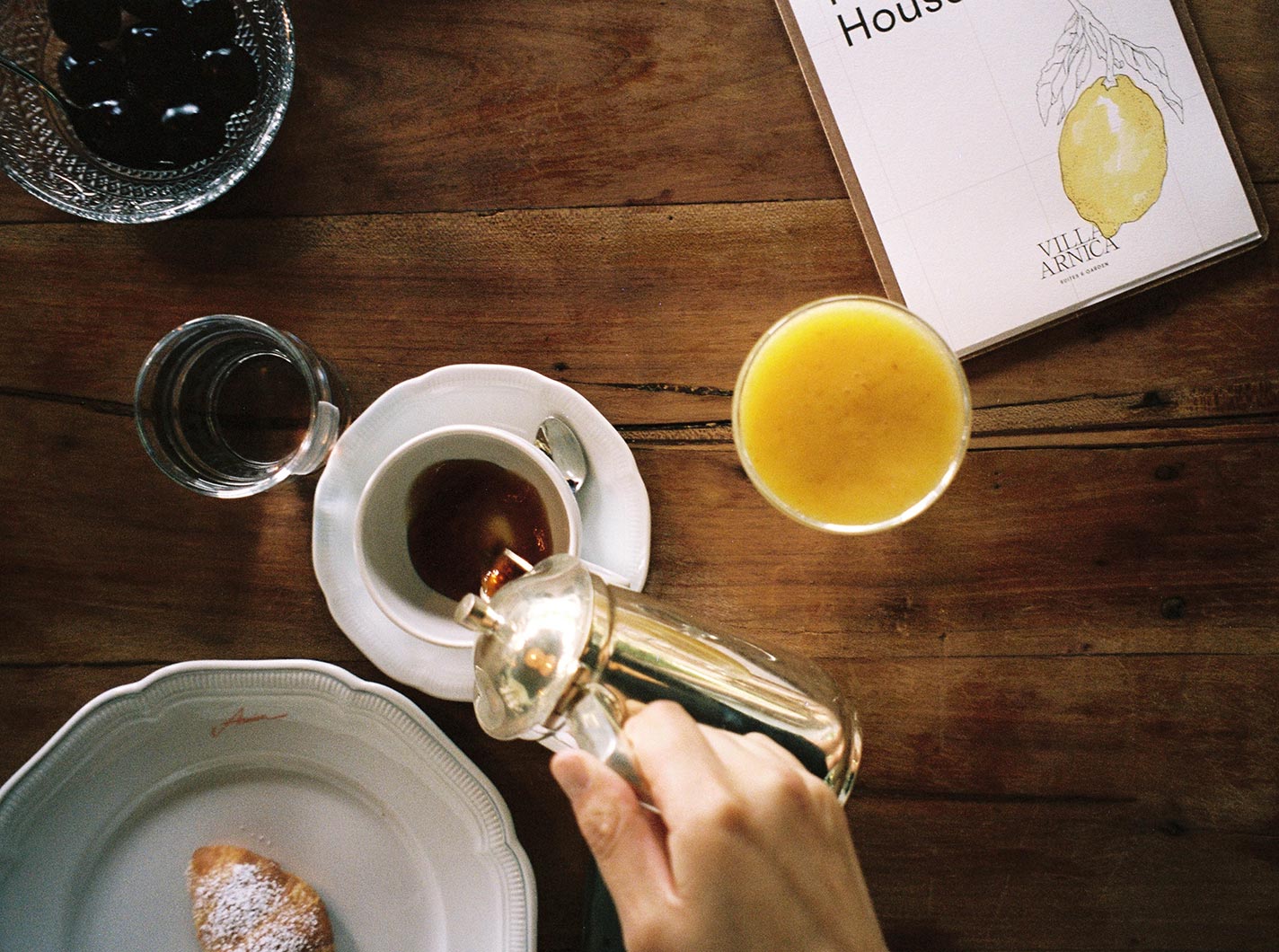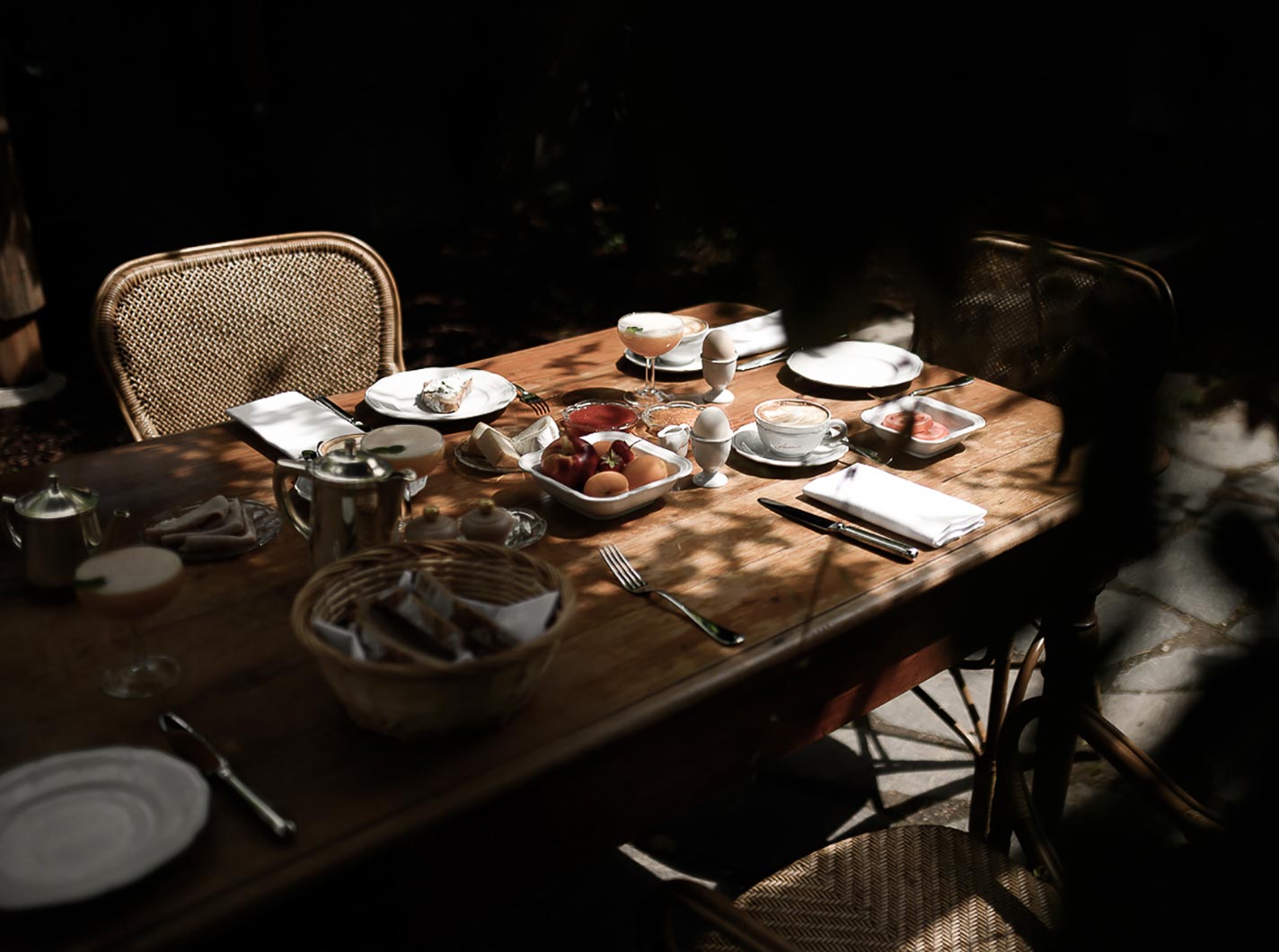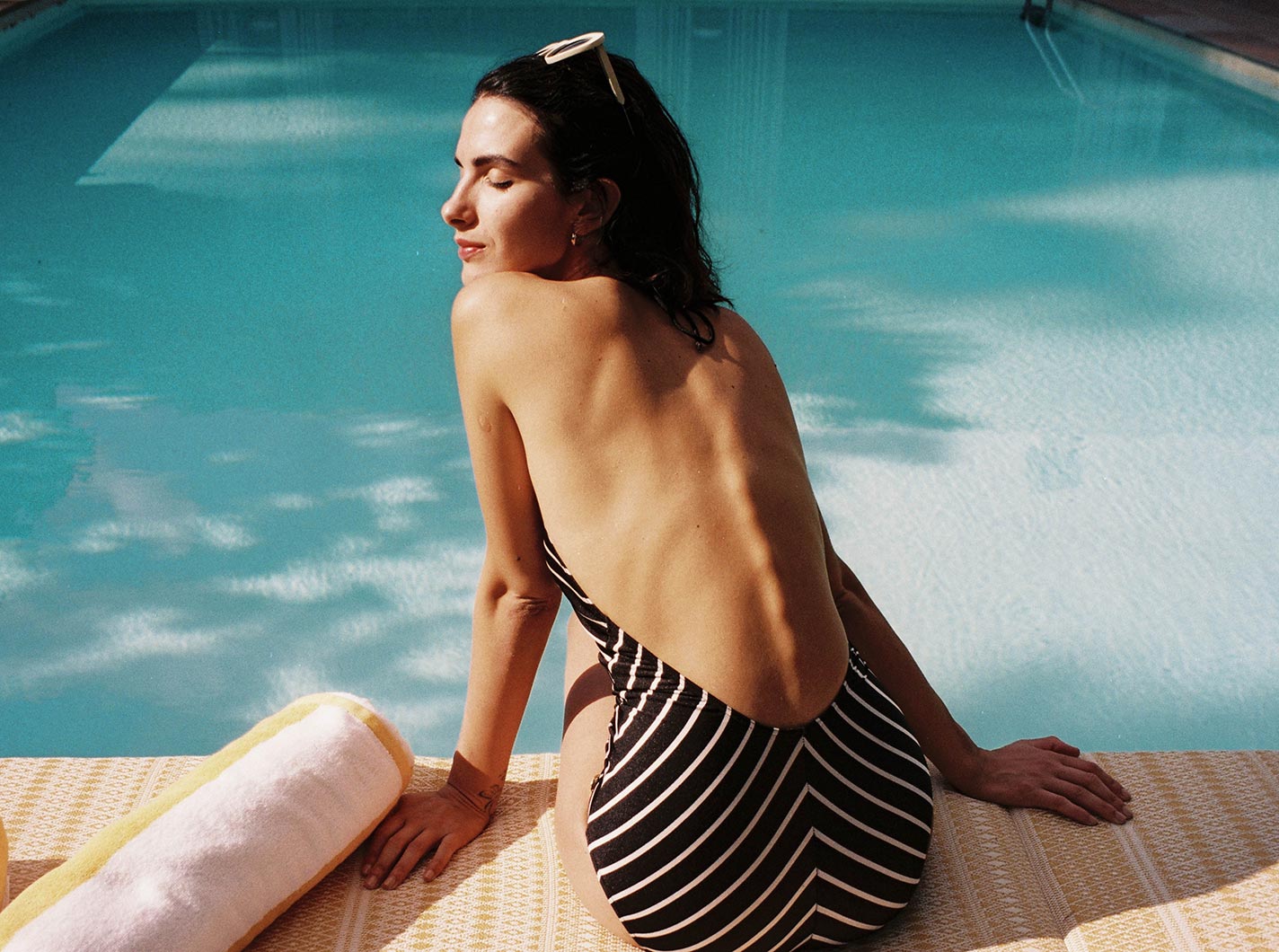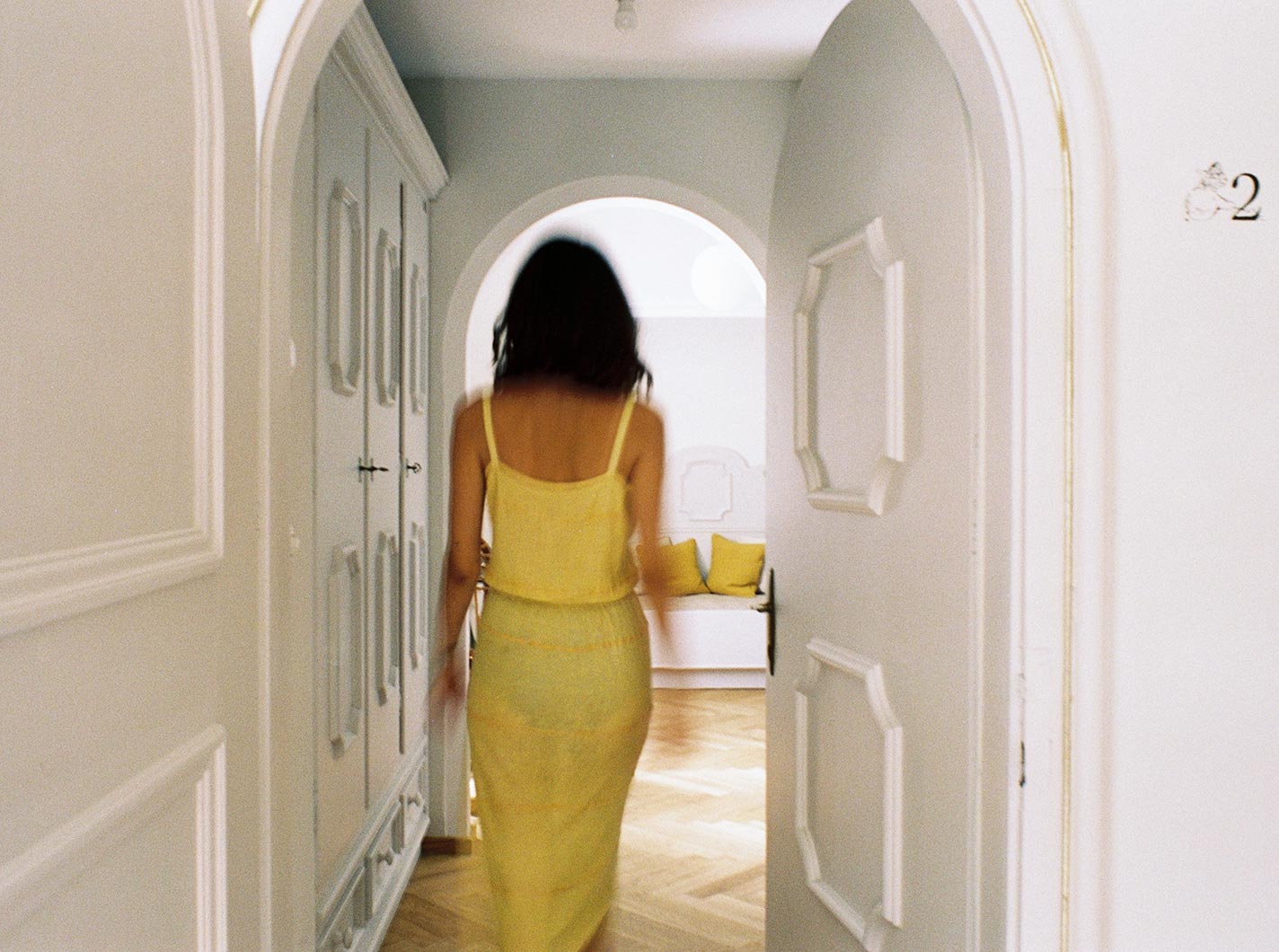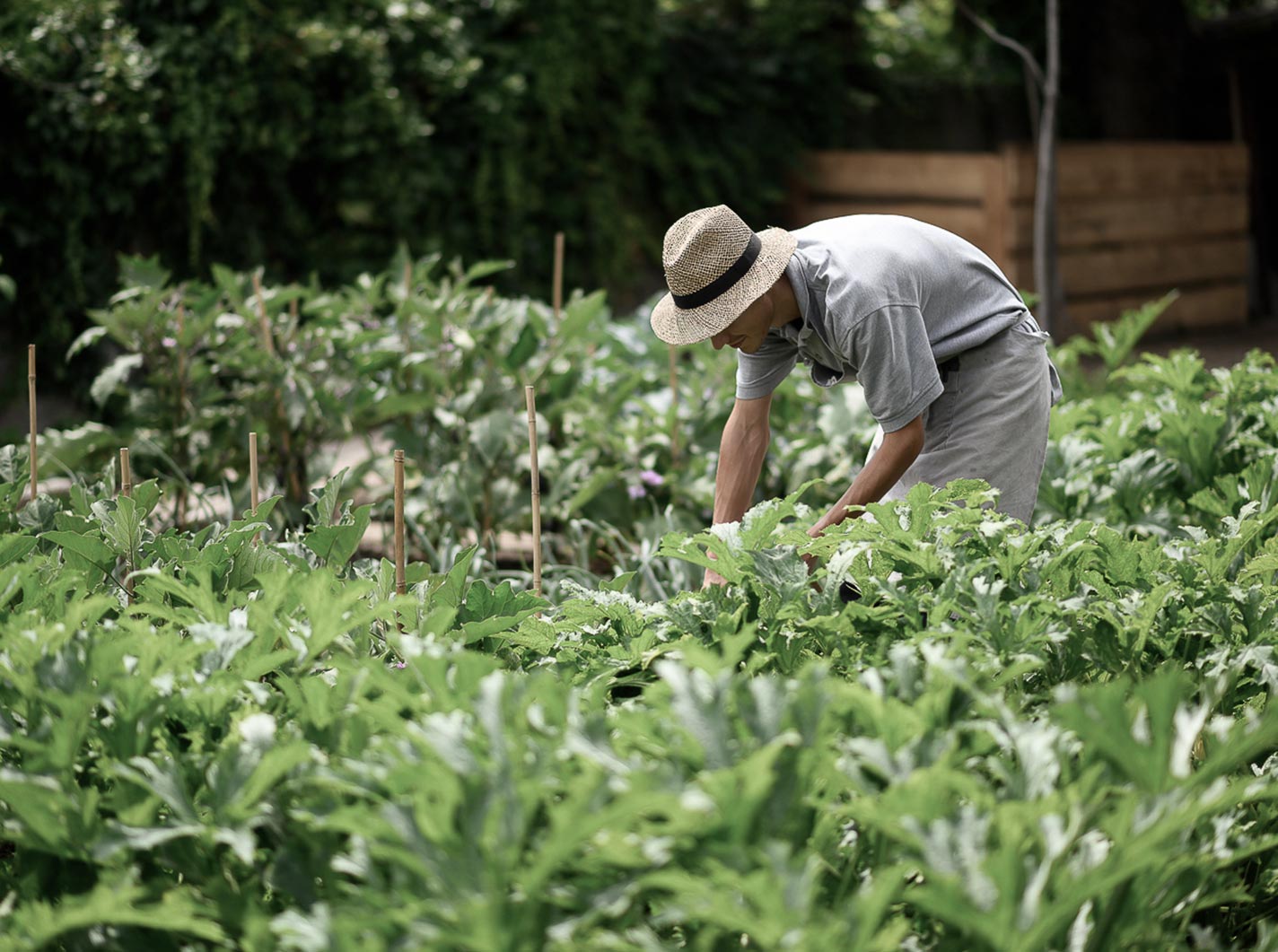 The result? Bar none, it is a total gem.
A guesthouse one would expect in a place like Ramatuelle or Ischia. In other words: La Grandezza è ritornata! Similarities with other BoHo outposts like the Hotel Epi on the beach of Pampelonne are not accidental. The Dissertori brothers from this tranquil village just outside Merano like to travel the world to be inspired by new hotel concepts.
But Villa Arnica blends in perfectly well into this tranquil South Tyrolean village of 12,000 people. A little further uptown, the Dissertoris have already converted the Gasthaus 1477 Reichhalter into a "Pretty Hotel", Bolzano they opened the gem Parkhotel Mondschein in 2022. On that note: The brothers original place, Hotel Schwarzschmied, can also be highly recommended and is also a member of our family.
Villa Arnica, of course, ups the ante considerably. It is a place for those who love to pay attention to details, for guests who are looking for that "one & only" abode. One resides in very quiet and subtly designed rooms. Just like the 1477 Reichhalter all ten suites were furnished by interior designer Christina Biasi of Berg's Studio Biquadra.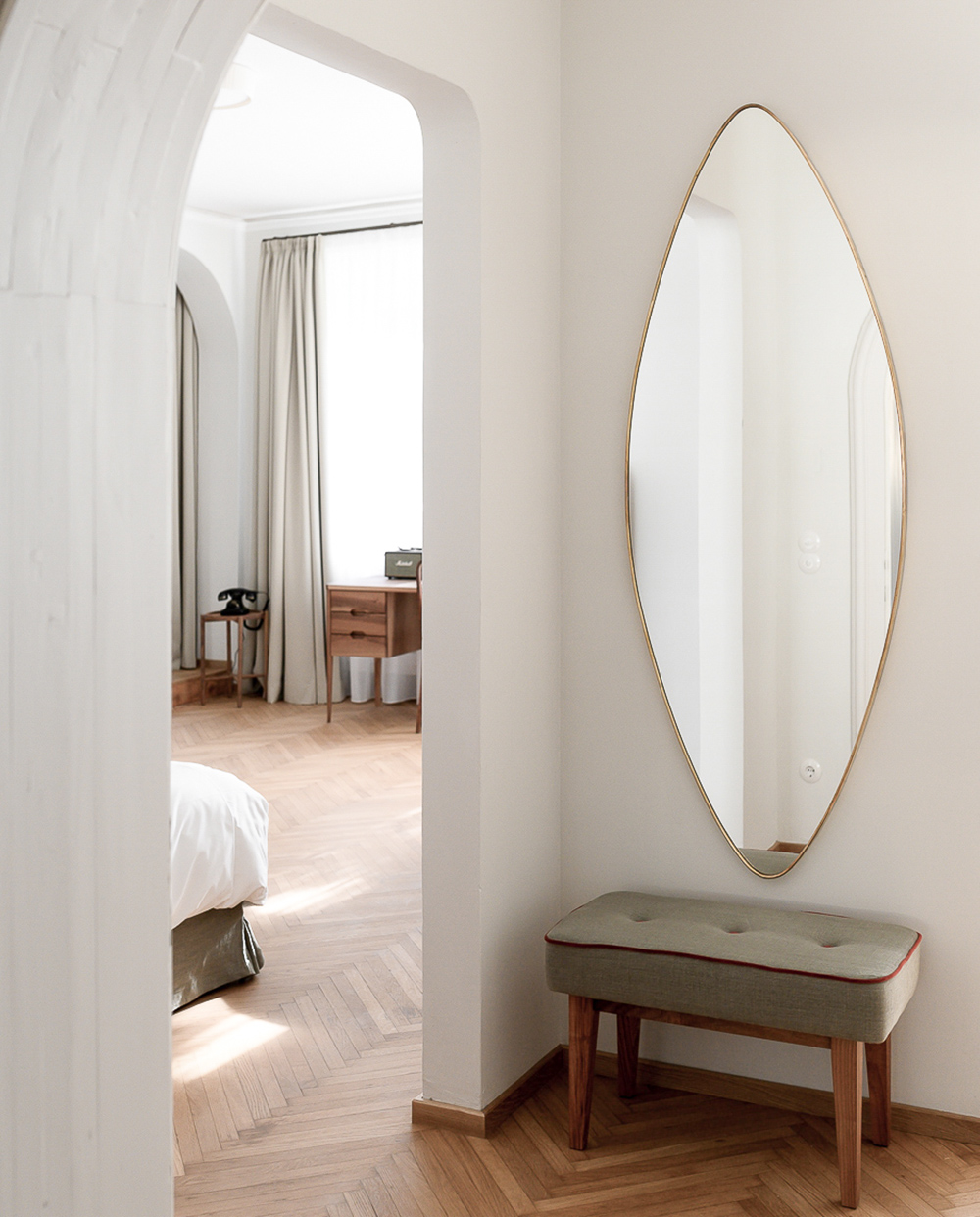 CULINARY
In the morning you will have breakfast in the authentic pool house. Ambiance music bubbles out of a small jukebox and the atmosphere slightly resembles that of St. Tropez in the 70s. So does the crowd, a mixture of Aesop lovers, Paul Smith fans and Monocle readers. Speaking of Monocle: Editor Tyler Brulé, who used to own a house in Merano, is a big fan of Villa Arnica and has already visited the place several times. For lunch feel free to order some snacks at the pool.
Dinner
For the summer months July to October the young chef Jean Paul invites guests to join for a garden-to-table menu by the Poolhouse Grill in the Villa Arnica – grilled vegetables from their own garden are served alongside Mediterranean prepared fish and meat with chilled drinks by the pool. It doesn`t get any better.
ADVANTAGE I
As previously mentioned, the Pretty Hotel member and gourmet place 1477 Reichhalter is only a brief walk away. So you can just stroll over for dinner and keep it in the family so to speak.
ADVANTAGE II
Guests of Villa Arnica may use the wellness facilities of the neighboring Hotel Schwarzschmied. Plus all the yoga that you could possibly want.
IDEAL FOR
For the discerning holidaymakers looking for the special place.
Kids?
Adults Only.
Prices
Doubles from 320 Euros.
Booking & Contacts
Villa Arnica
Andreas Hofer Straße 8
39011 Lana / South Tyrol
Italy