The writing has always been on the wall. Even 30 years ago, artists and creative folks fell in love with Comporta, the unique and divine nature reserve about an hour and half drive south of Lisbon. Fifteen years later rumor had it that Comporta could potentially become the new Ibiza or at least turn into a European version of Tulum. It didn`t quite happen. Several projects (including plans to open an Aman Resort) were shelved. Comporta remained what it always was: A little outpost with just a couple of inns and holiday homes.
For the longest time most of the hinterland belonged to the Portuguese bankers family Espirito Santo. However, when about five years ago the dynasty pretty much went belly-up they needed to sell land on a large scale.
One of the first who saw this as an opportunity was Gonçalo Pessoa. In 2014, the pilot had acquired a piece of land in the countryside for himself and his family. More and more friends not only paid a visit, they were actually willing to pay to stay. He accommodated them in the original house and in 2016 started his hotel resort with its own SPA and designer pool in front of the house.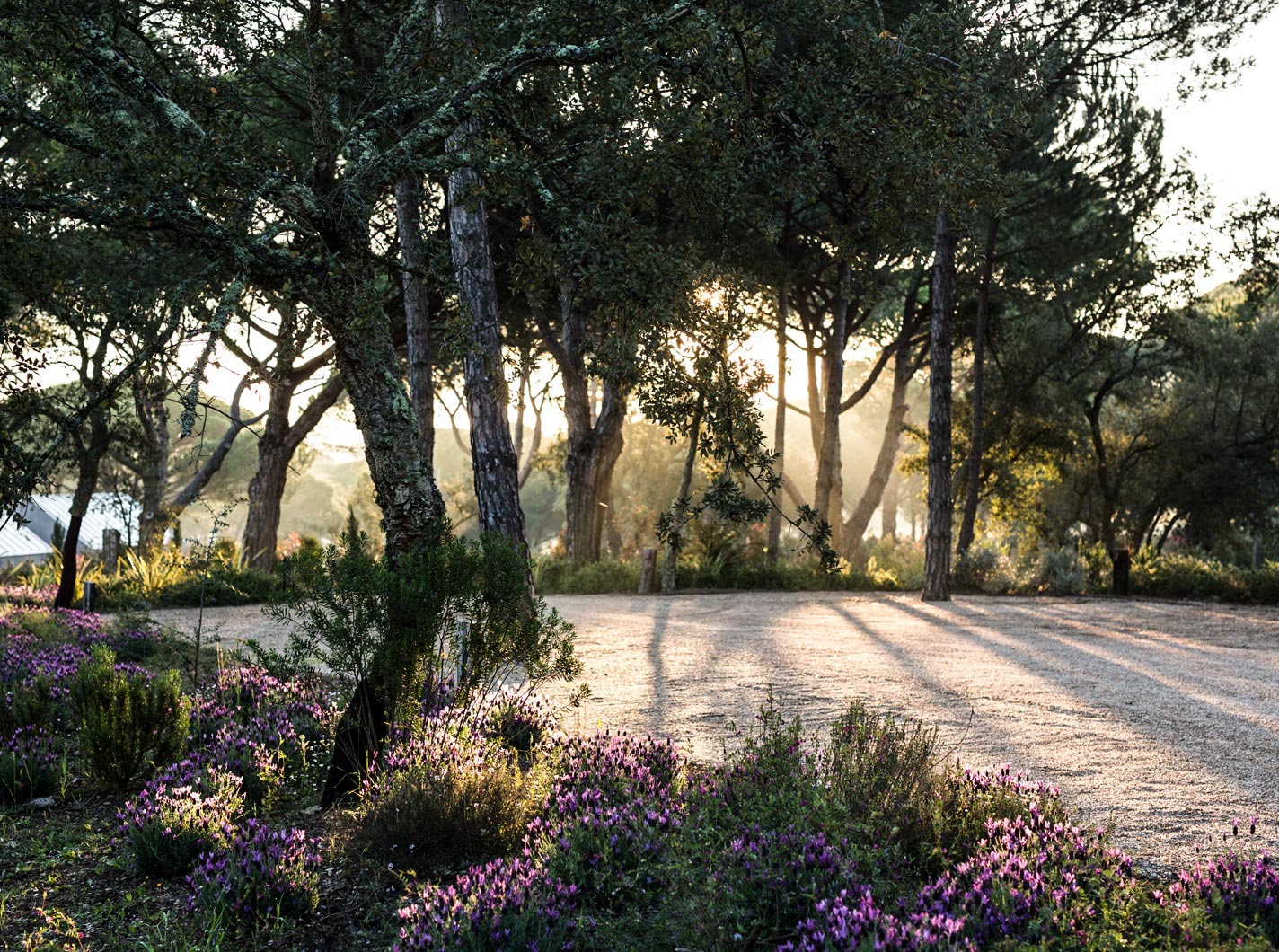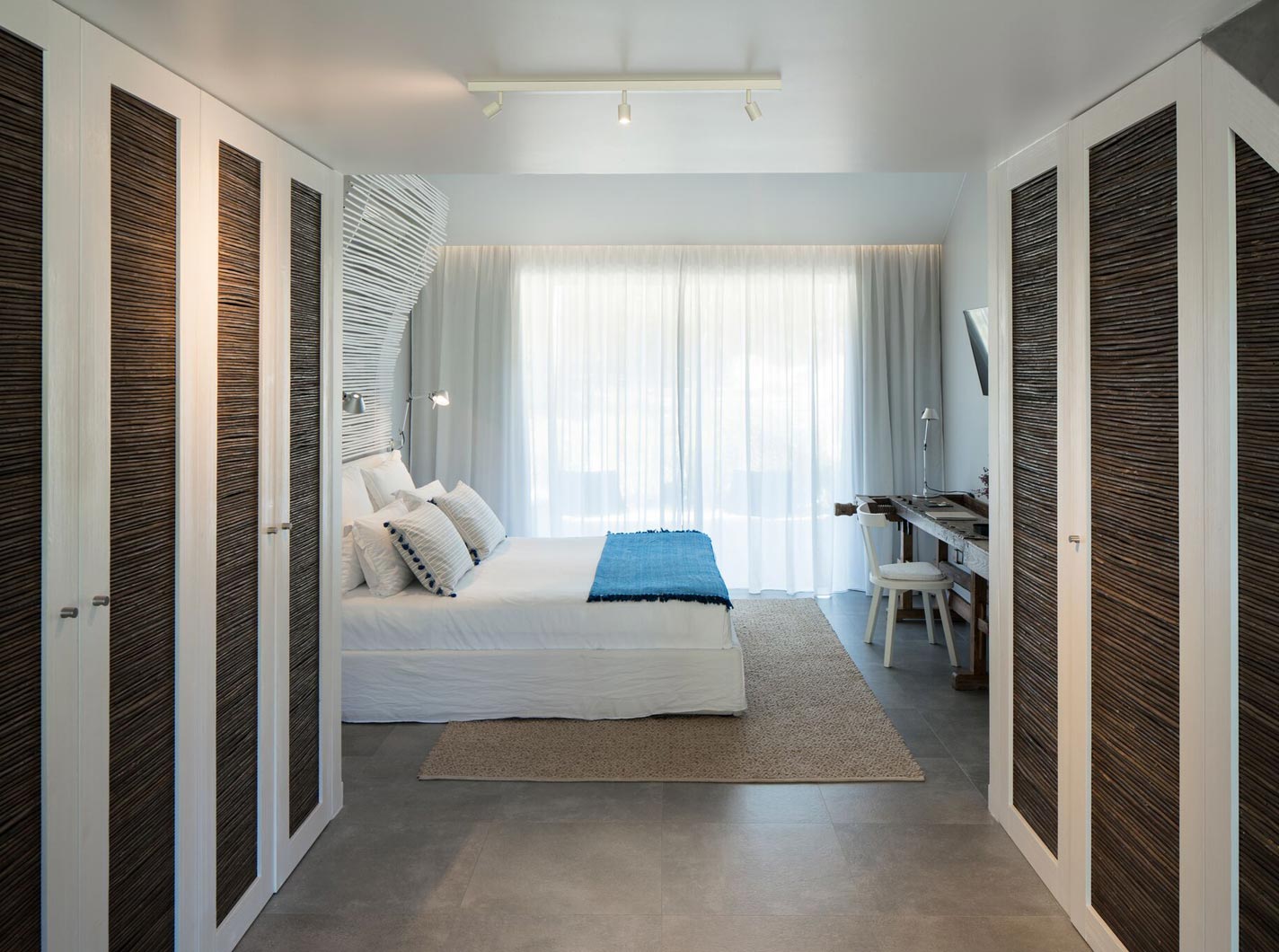 Thus, what was once just a small vacation property successfully morphed into the divine Sublime Comporta Country Retreat & SPA, which in no time has become a landmark in the Portuguese hotel scene: an eco-resort for the sophisticated traveler.
Since the opening a few extensions have been added to the compound. The most recent was completed in May 2019: nine independent water villas standing on stilts over one of Europe´s largest biological swimming pools. Gonçalo calls them bio-pool suites. You have direct access to the water, so to speak, you basically walk out of bed into the pool.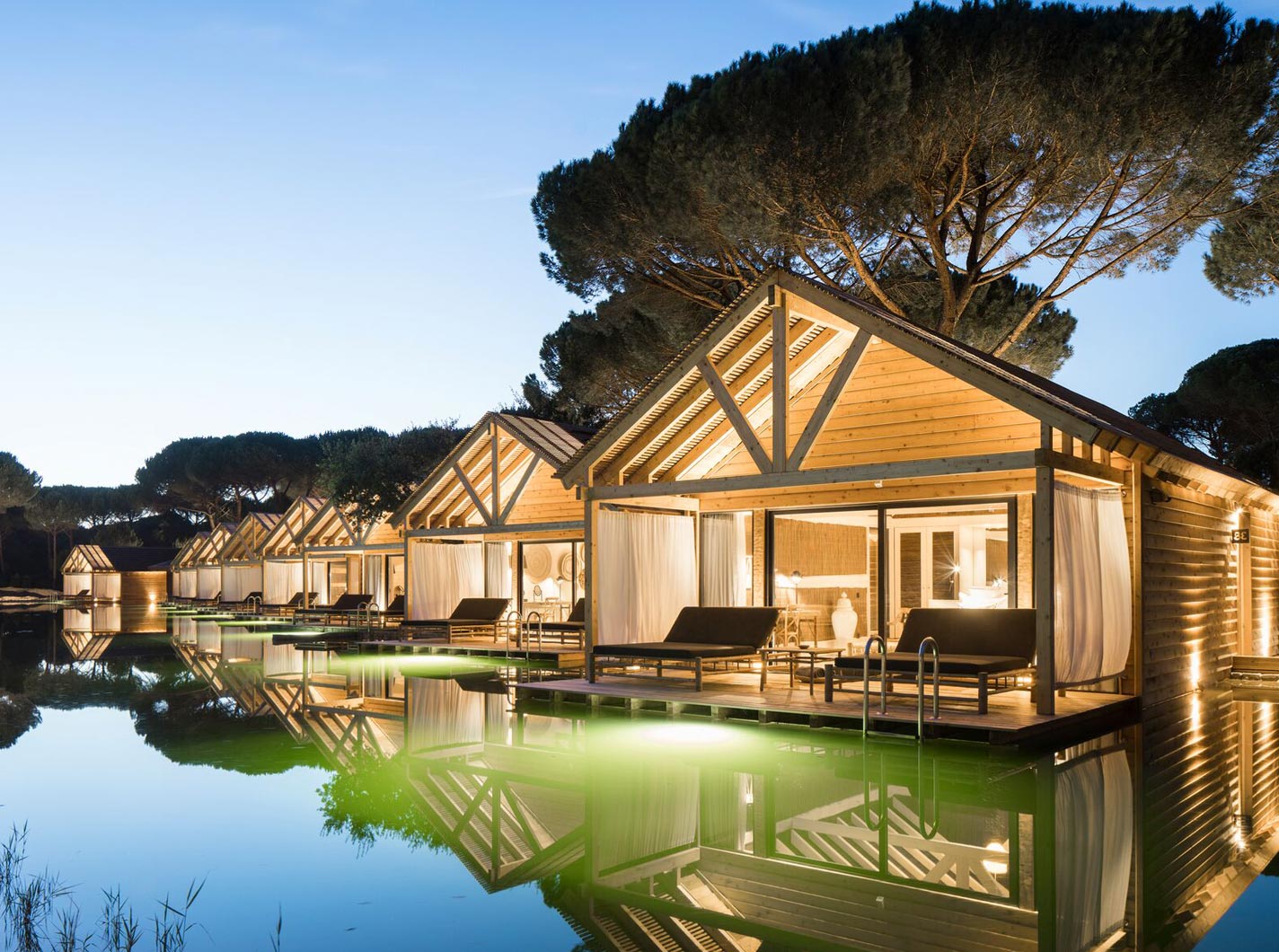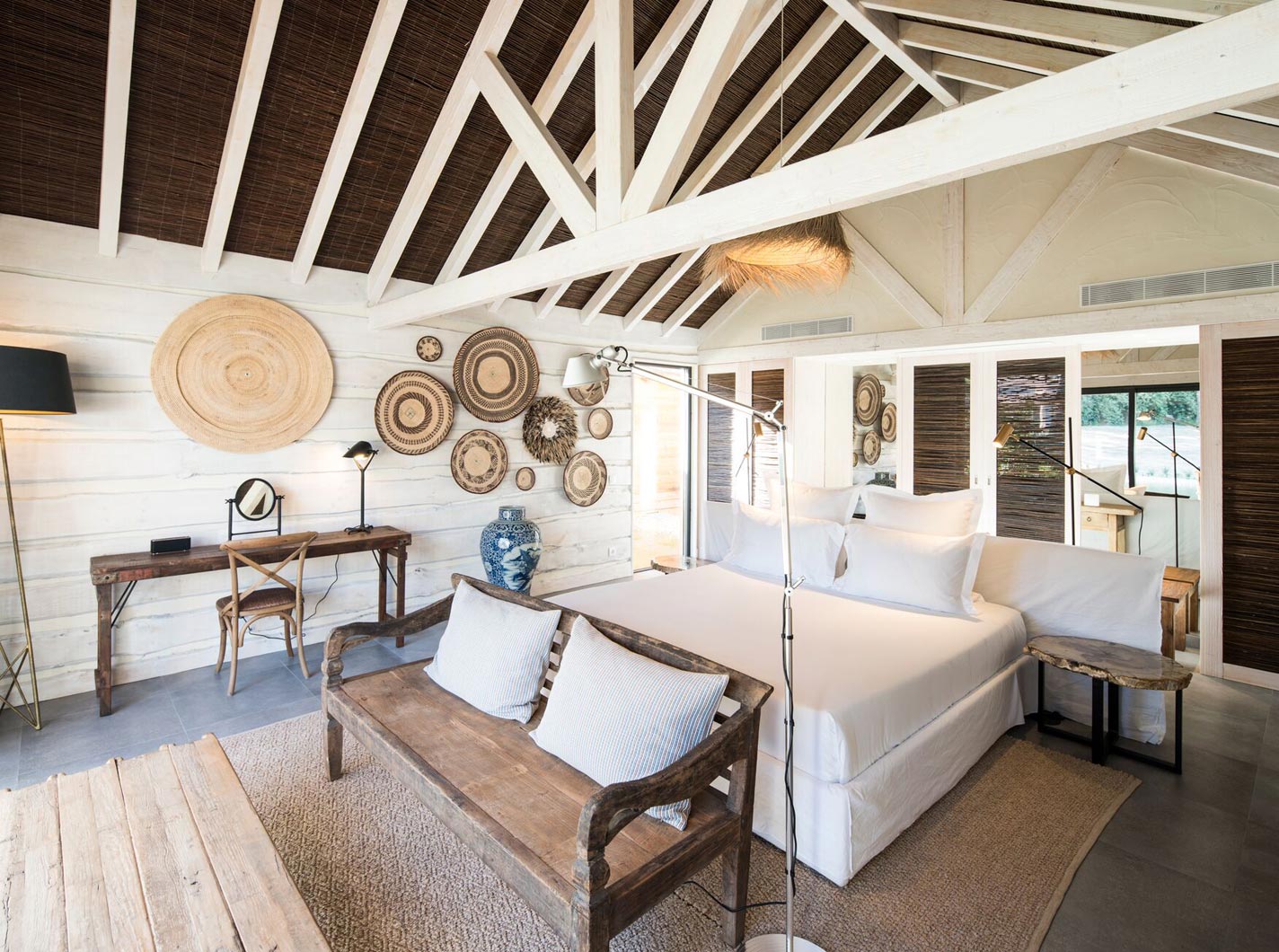 The chalets are a tribute to the former fishermen's cabins of the neighbouring village of Carrasqueira. The Carrasqueira Palatific Quay is something of a cultural heritage in the area, and the huts were built in the 1950s on widely ramified footbridges but have since fallen into disrepair. Now they once again flourish at the Sublime Comporta Country Retreat & SPA.
IDEAL FOR
We especially liked this beautiful mixture of modern standards and sustainable tourism. On the one hand, you enjoy the simple life typical for a small cottage village, on the other hand, you are treated royally by the unobtrusive staff. And don`t underestimate the beaches in Comporta. They are simply divine and only eight minutes by car.
WELLNESS
At Sublime, there is a very holistic approach to wellness and beauty. Everything should be organic and natural, nothing artificial. Guests can enjoy the adult-only indoor pool and receive treatments in wooden huts, which are semi-open and where you can book an extensive range of natural skincare packages.
CULINARY
In addition to breakfast you may also lunch or dine at the Sublime. As everything else in this ecological resort, dining is an experience – especially in the new Food Circle – a kind of foodie retreat in which you savor a completely organic menu in a wooden hut with up to 12 like-minded people. Many ingredients come from their own Sublime farming.
There is also the Tasca da Comporta restaurant and in front of the main house is the restaurant "Sem Porta". If you want, you can also take some snacks at the pool bar, everything is very relaxed here. In general, we were very excited about the food.
SURROUNDINGS
The beaches of Comporta are a dream and about 8 minutes away by car you can find the closest ones: Pego Beach and Carvalhal Beach with their respective restaurants: SAL and Dinis. Further away there's Comporta Beach with it's two lunch spots, Café Comporta and Ilha do Arroz. Our favorite restaurant in Comporta itself is the Cavalarica.
Prices
Double room and chalets from 275 Euros per night.
Booking & Contacts
Sublime Comporta
Country House & Retreat
7570-337 Muda
3954 Grandola
Portugal