A hut like you`ve maybe seen it in the Wham video, "Last Christmas!" At the far end of the Kitzbüheler ski resort called Bärenbadkogel, you can find the beautiful Bärenbadalm, which is owned by host Oswald Hochfilzer. In winter he serves top quality beef steaks from South American Angus cattle, which he raises on his meadows up on the mountain. And because his family owns an original mountain cabin on top, this hidden gem has now been renovated and may be rented throughout the winter. 
The cool factor: Although the building stands completely isolated, surrounded by mother nature, it's still smack bang in the middle of the ski region. When we visited, there was a little snowfall during the first night. So we crawled out of the cosy bed, made ourselves a coffee and a freshly delivered croissant with homemade jam, strapped on our skis in front of the house and made sure we were the first to ski through the fresh powder  two or three times before warming our feet with a hearty breakfast in our own mountain hut. 
It couldn't get any better.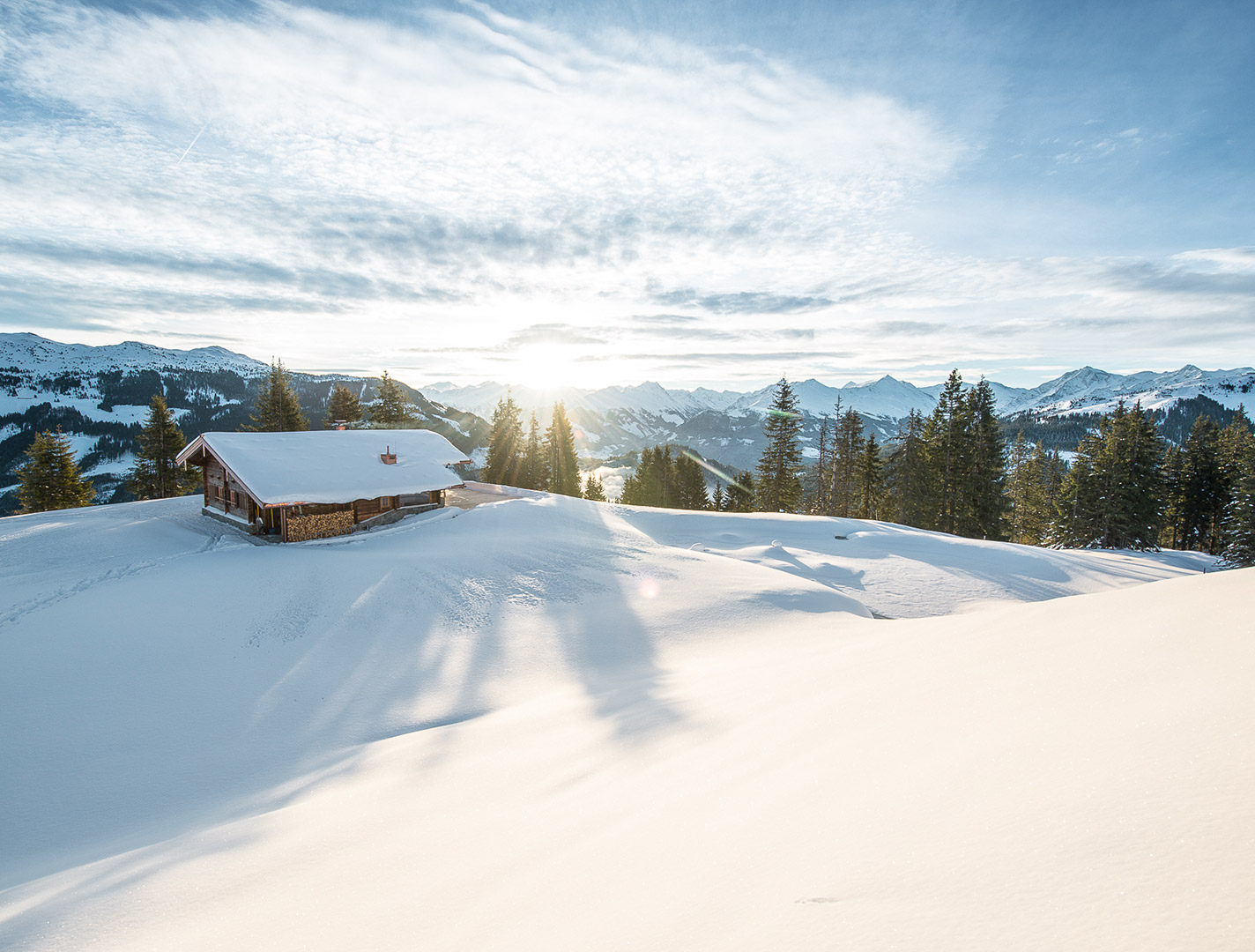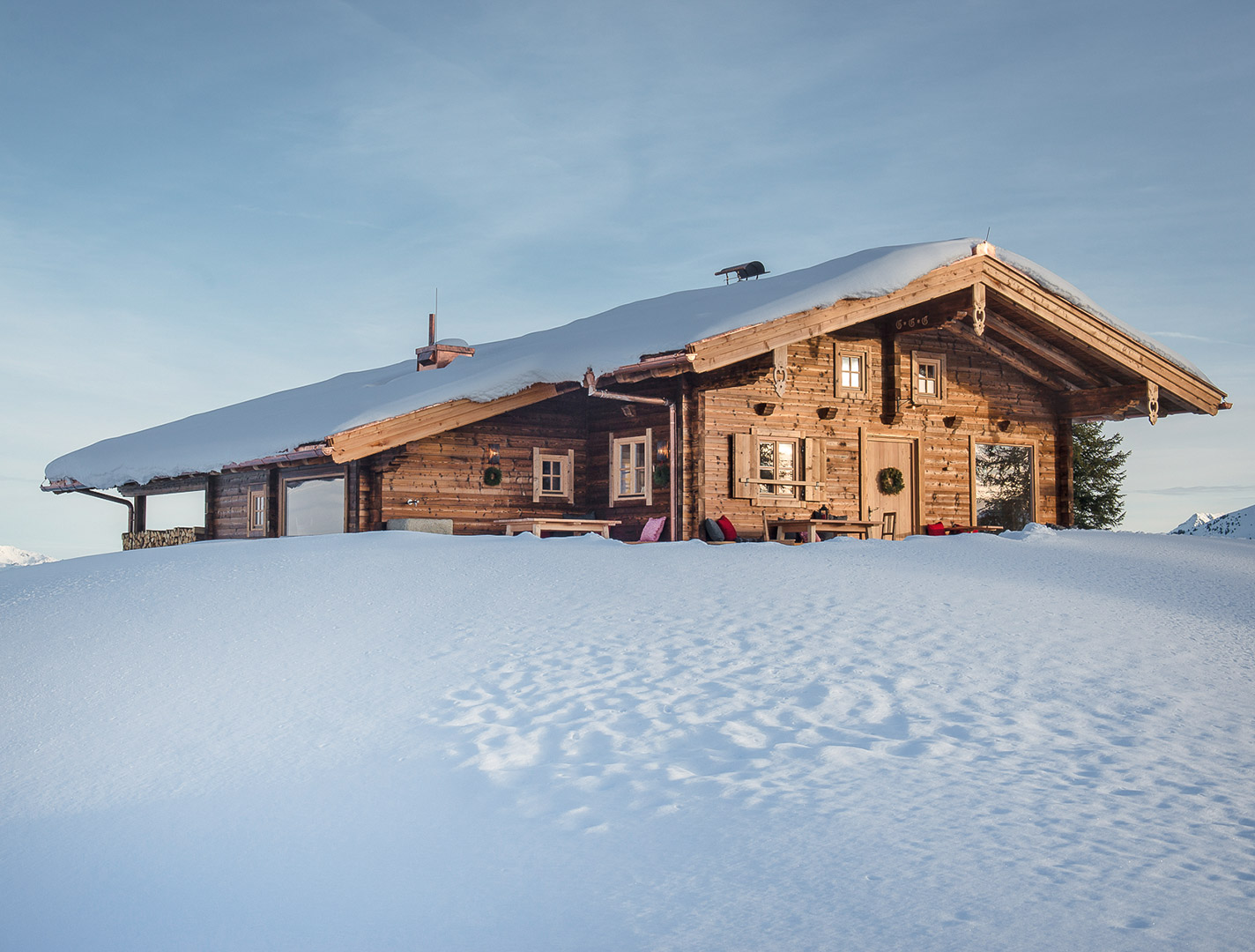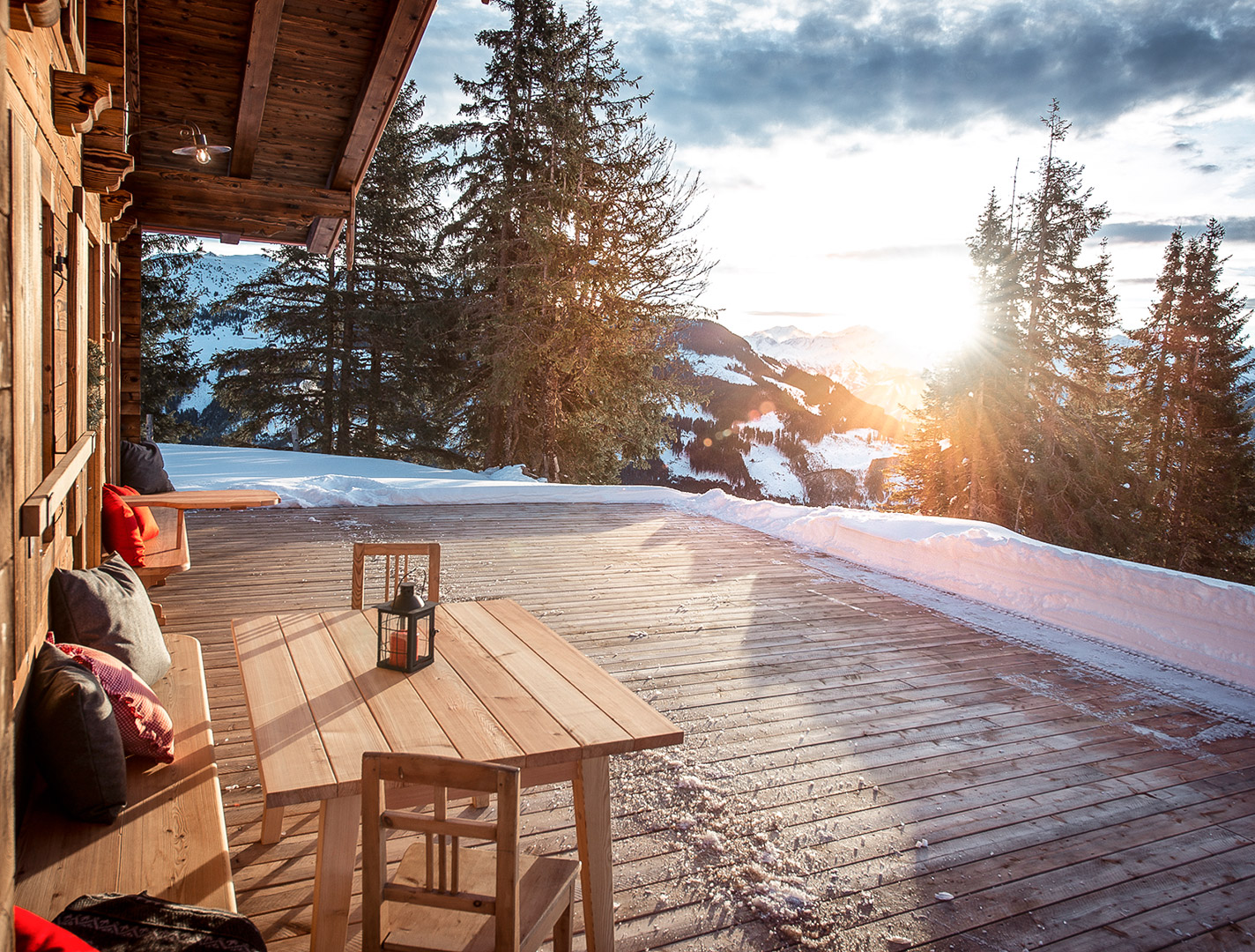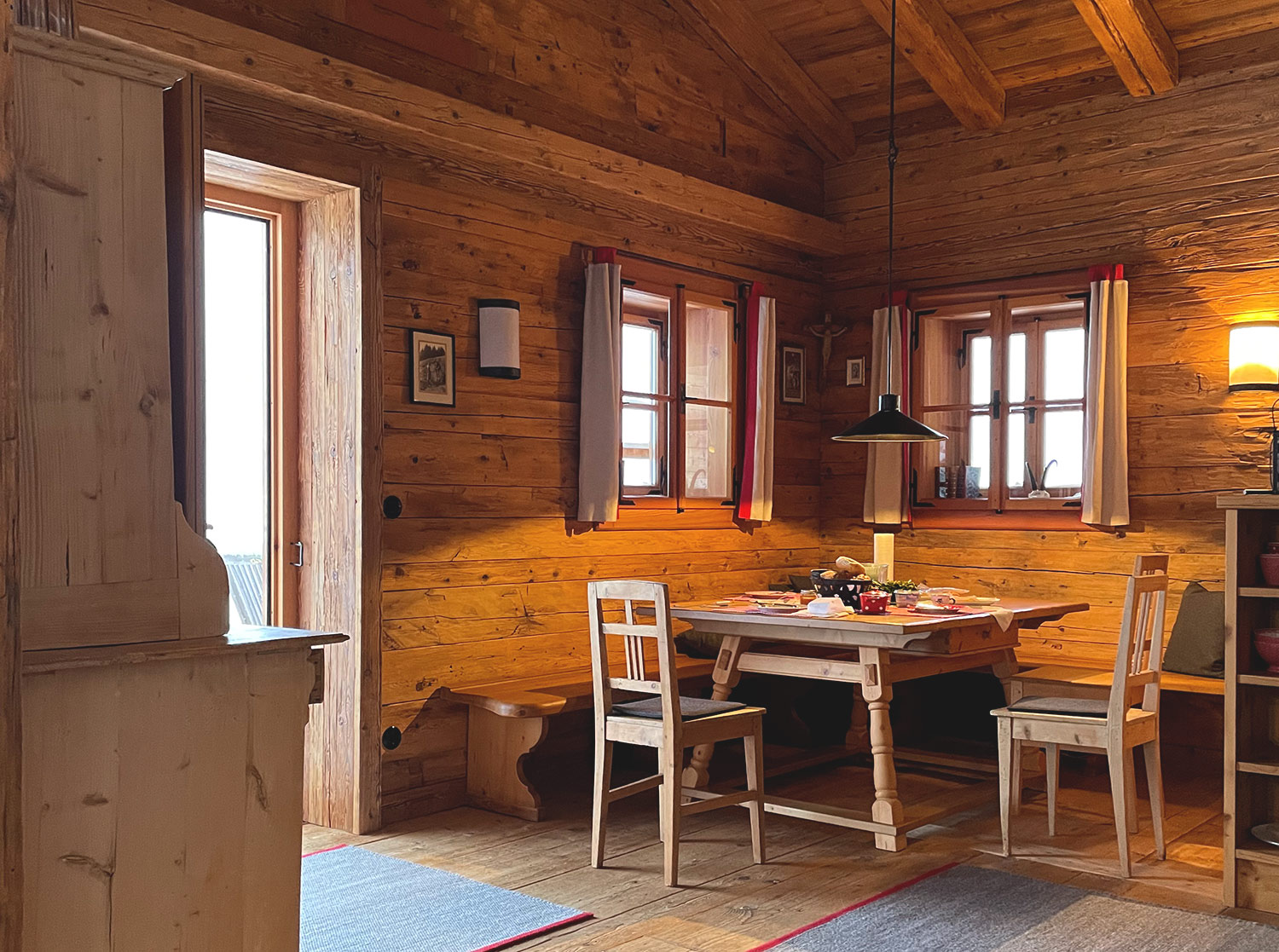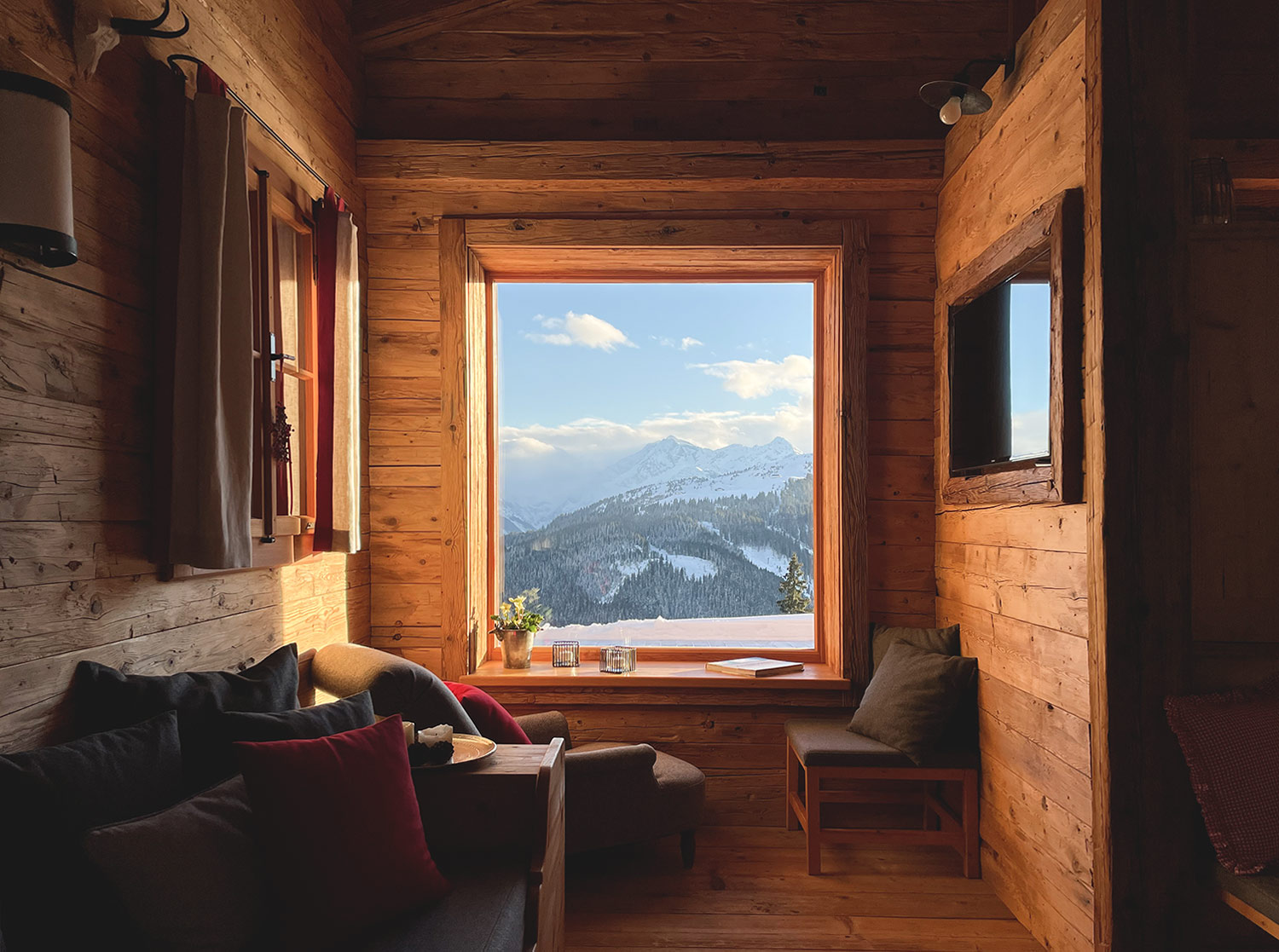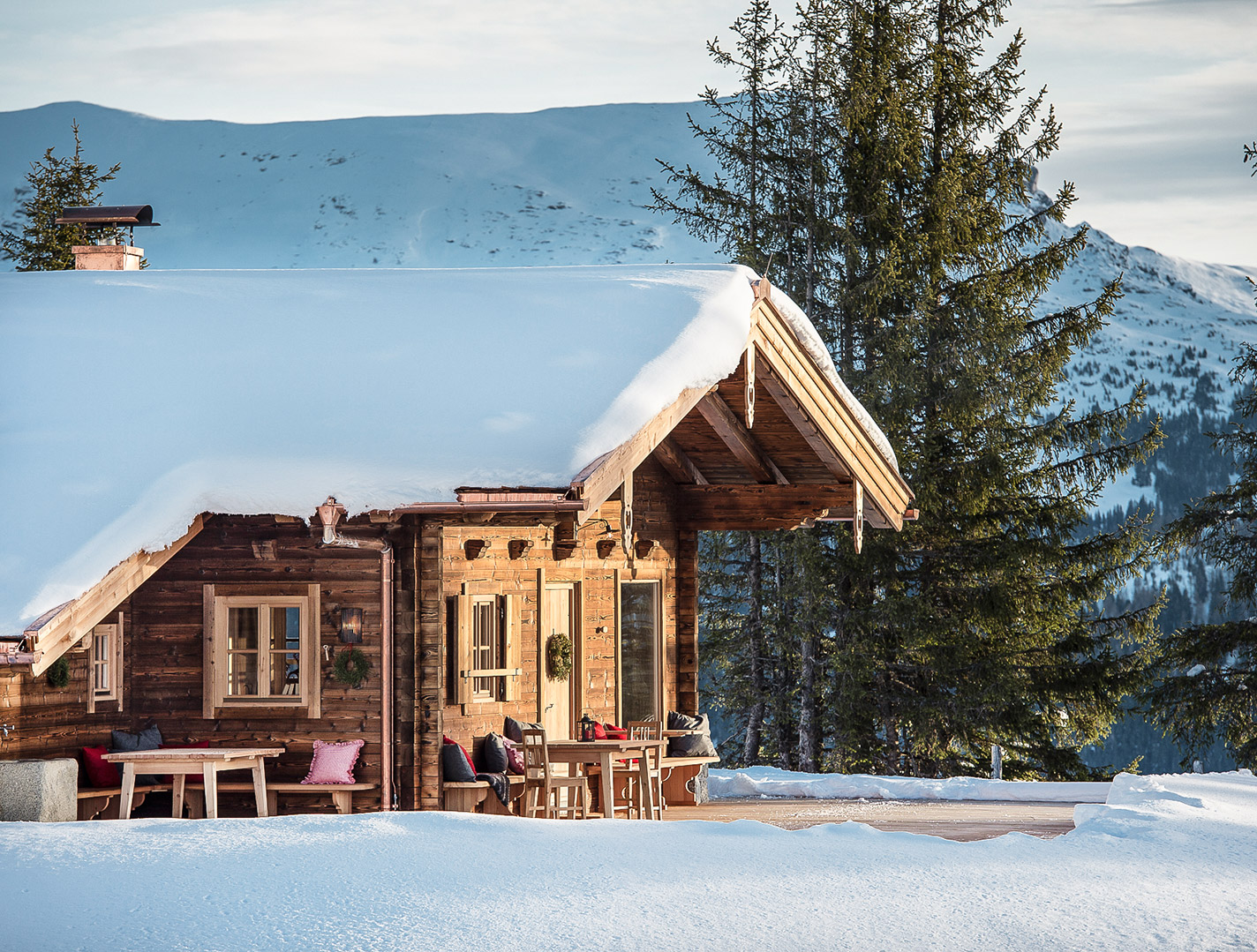 The chalet "Wirts' Hochalm" has three bedrooms for a maximum of six people. There is a sauna with a view to mother nature, a fitted kitchen for self-catering, a large living room including a fireplace and lounge corner, free WiFi, and a television to watch football games (and other things too). Of course electricity is available for your hairdryer, shaver and charging your diverse smart phones and iPads.
Food
On arrival, the fridge is filled with everything you wish for. Fresh tomatoes, fruit, ham and cheese platters, yoghurts and of course butter from the farmer. Fresh bread and rolls are delivered in the morning by skidoo (and hung on the front door). For lunch, a table is reserved by the fireplace in the Bärenbadalm. There you discuss which delicacies the head chef may deliver to the hut in the evening. Steak from the local Angus beef or spinach dumplings with sauce. As an aperitivo, a carrot and ginger soup, for example. The dishes are pre-cooked and then only need to be reheated.
Journey
Because the ski hut can't be reached by car in the winter (and no cars should be driving here!), you reach it via a gondola, lift and skis. The luggage is gathered by the Bärenbadalm team in the valley and transported to the chalet for you.
Prices
From around 650 euros for two, every additional person costs a little extra.
Booking & Contacts
Wirt`s Hochalm
Katharina & Oswald Hochfilzer
Bärenbadkogel
Jochberg / Kitzbühel
Austria
Tel: +43 664 8554311