Just mentioning the name Bienvenue, you know you can´t be wrong:  This is a very welcoming place, located in a small street in the middle of central Paris and truly an oasis of tranquility. Those who visit the pretty restaurant or the enchanting courtyard will think: Wow, this is somehow a mixture between natural Provence and Paris of the Golden Twenties!
Behind the reception, hotelier Adrien Gloaguen (who also owns two other Pretty Hotels Panache and Les Deux Gares) has recreated a beautiful vintage wooden box, where you can hang your hotel key. For us, it`s a beautiful relic from bygone hotel years, which we definitely find a lot more charming than these boring key cards.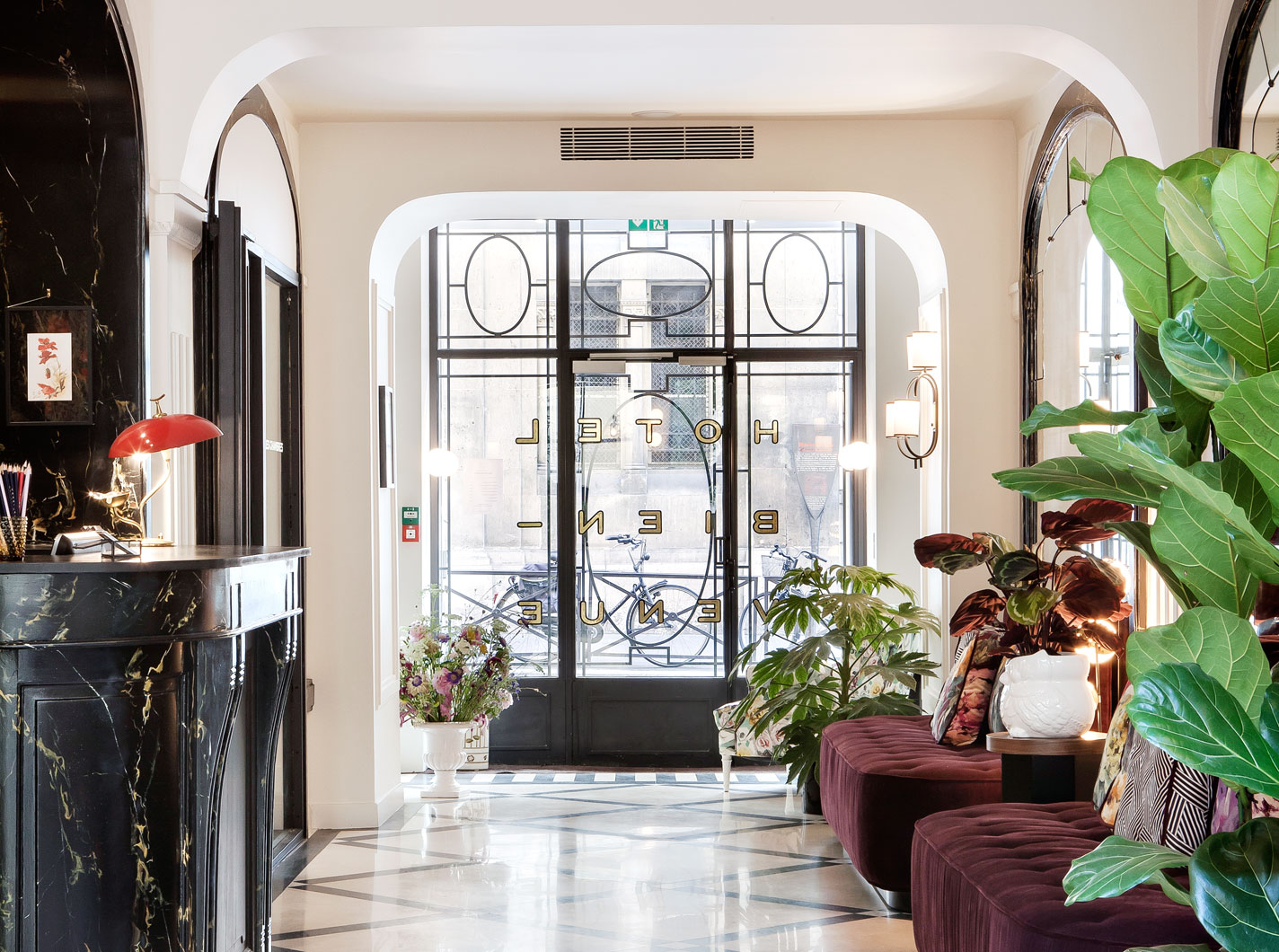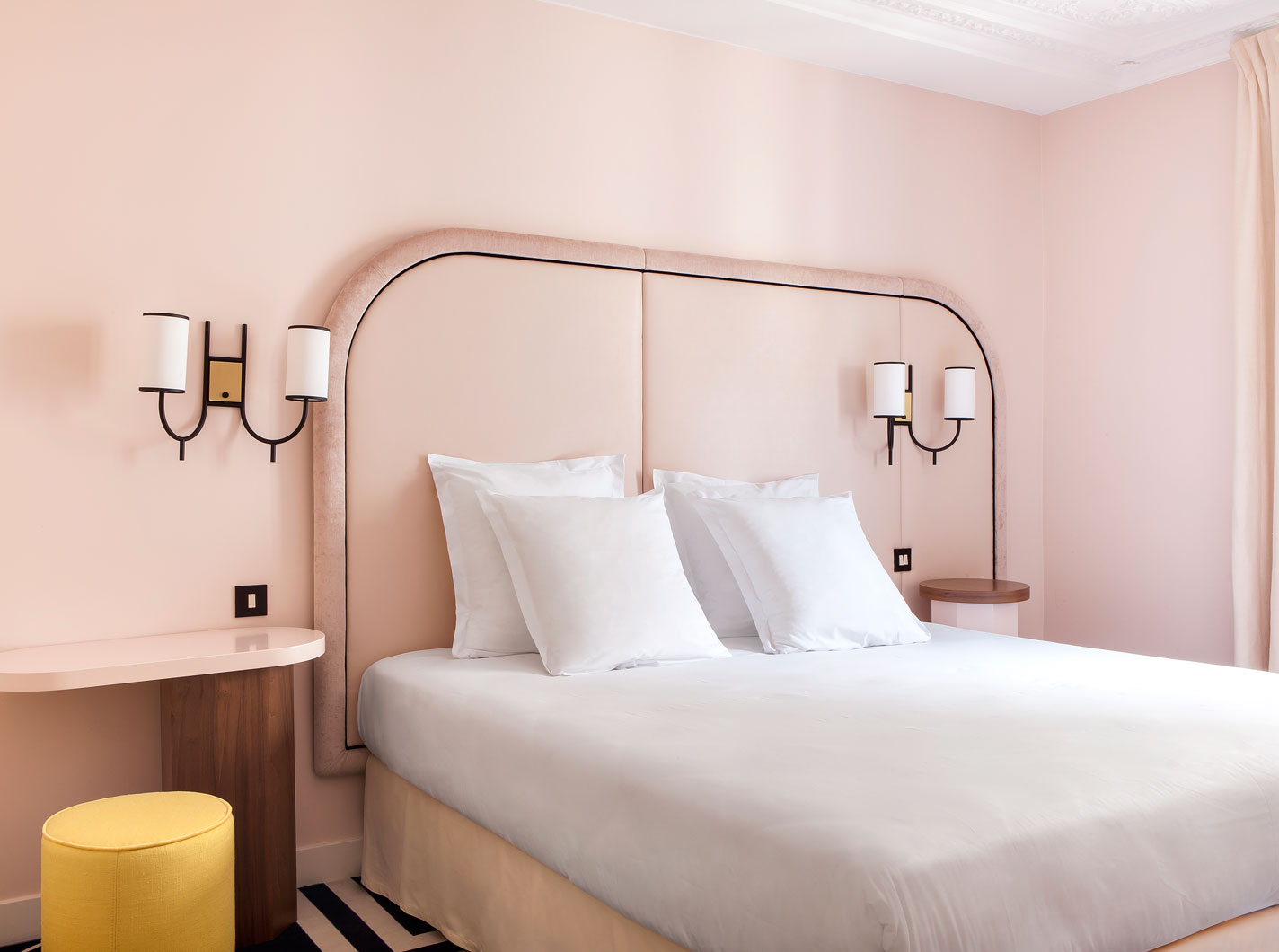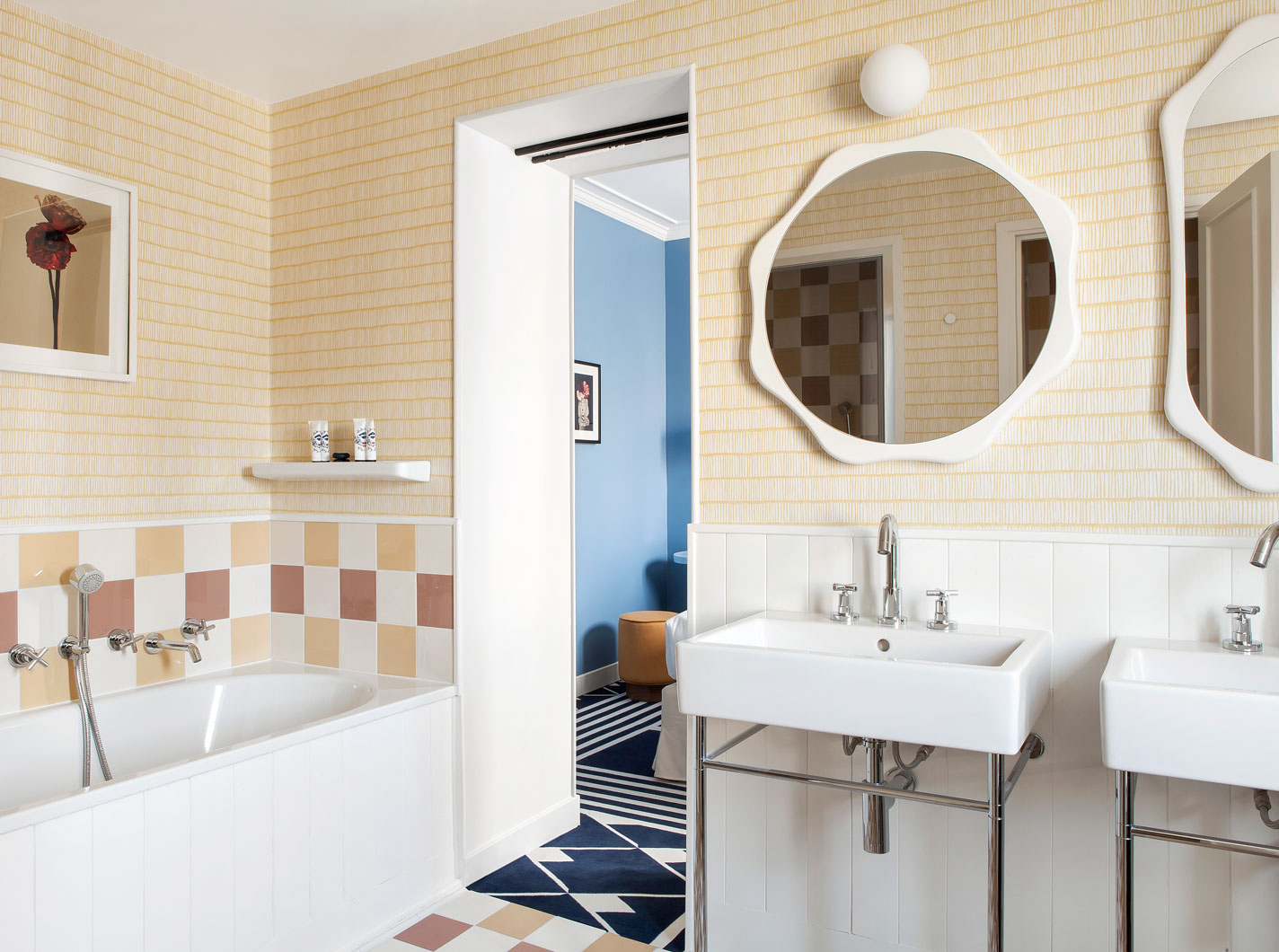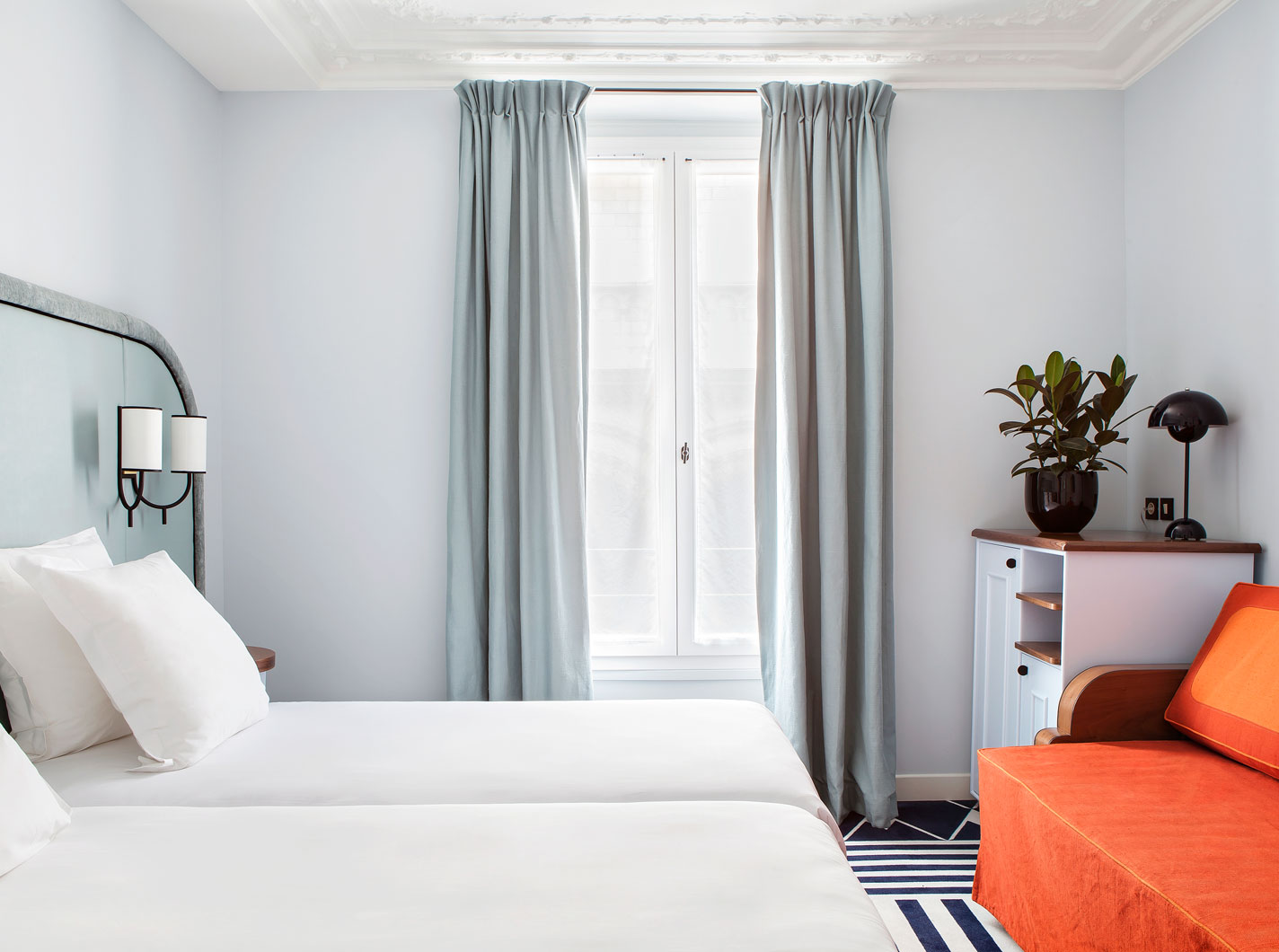 Eight of the 40 rooms can be found in the main building and another 32 in the rear building, which can only be reached via the open air courtyard. The design of the rooms: Modest, pastel-coloured tones and very cosy. At this point high praise for the interior designer Chloé Nègre. Just beware: Like in London (or New York), the rooms in Paris are small – predominantly due to the high real estate prices and not the fault of the hoteliers. 
The bathrooms are also very pretty, all a little different and with exclusive products from the top Parisian brand Bonne Nouvelle.
Ideal for
A romantic, extended weekend by the Seine, where you live in the middle of the action and can walk to the best bistros and cafés in town. The reception is manned 24/7 and the employees always have a suitable insider tip on hand.
Special
The morning Danish is provided by Anaïs Olmer of Chez Bogato and she also offers cooking classes in the hotel itself (e.g. how to bake a creative cake).
Prices
Doubles from 120 Euros.
Booking & Contacts
Hotel Bienvenue
23 Rue Buffault
Paris / France
+331 4878 3218