France in the north-west. Rough Normandy. The Cote Fleurie winds its way between the fashionable coastal towns of Deauville and Honfleur. A road lined with colourful flowers, trees, meadows and fields. On the way to Le Havre we stop by a very special place. The fairytale hotel la Chaumière and its sister property Le Manoir de la Plage. Upon the arrival we pass a dune and walk through magnolia, cherry and pear trees towards an ensemble of houses with splashing pools and large meadows. The best is yet to come: La Chaumière welcomes you right by the sea. Beautiful.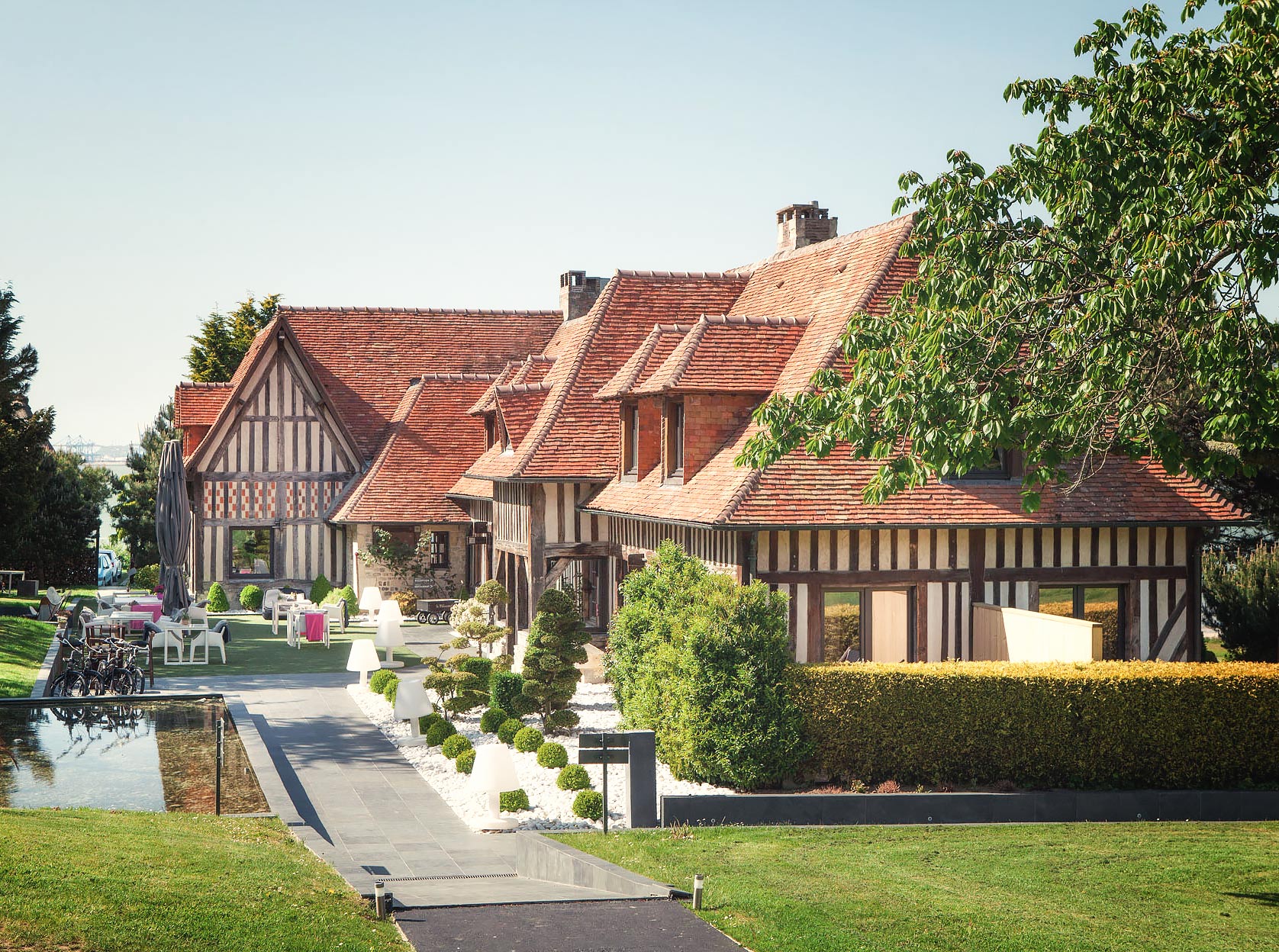 Accompanied by her cute dogs Clementina and Raymonde, the owner Marie-Pier greets us in front of her house. She offers coffee and we sit down by the wood-panelled terrace overlooking the water. The manor of the hotel on the large estate was built in the authentic Norman half-timbered style. Think of small vine ornaments and leaf motifs on the façade.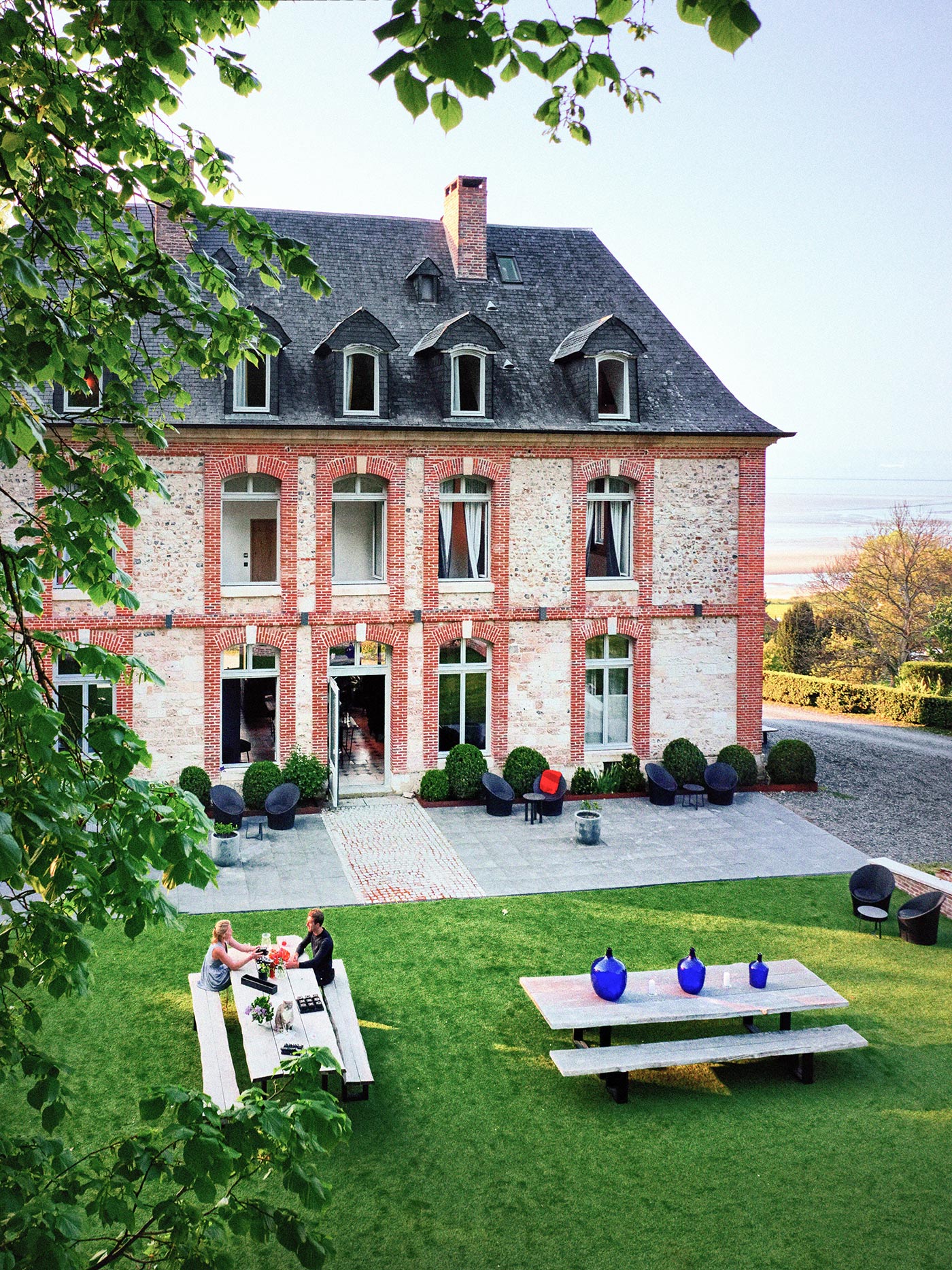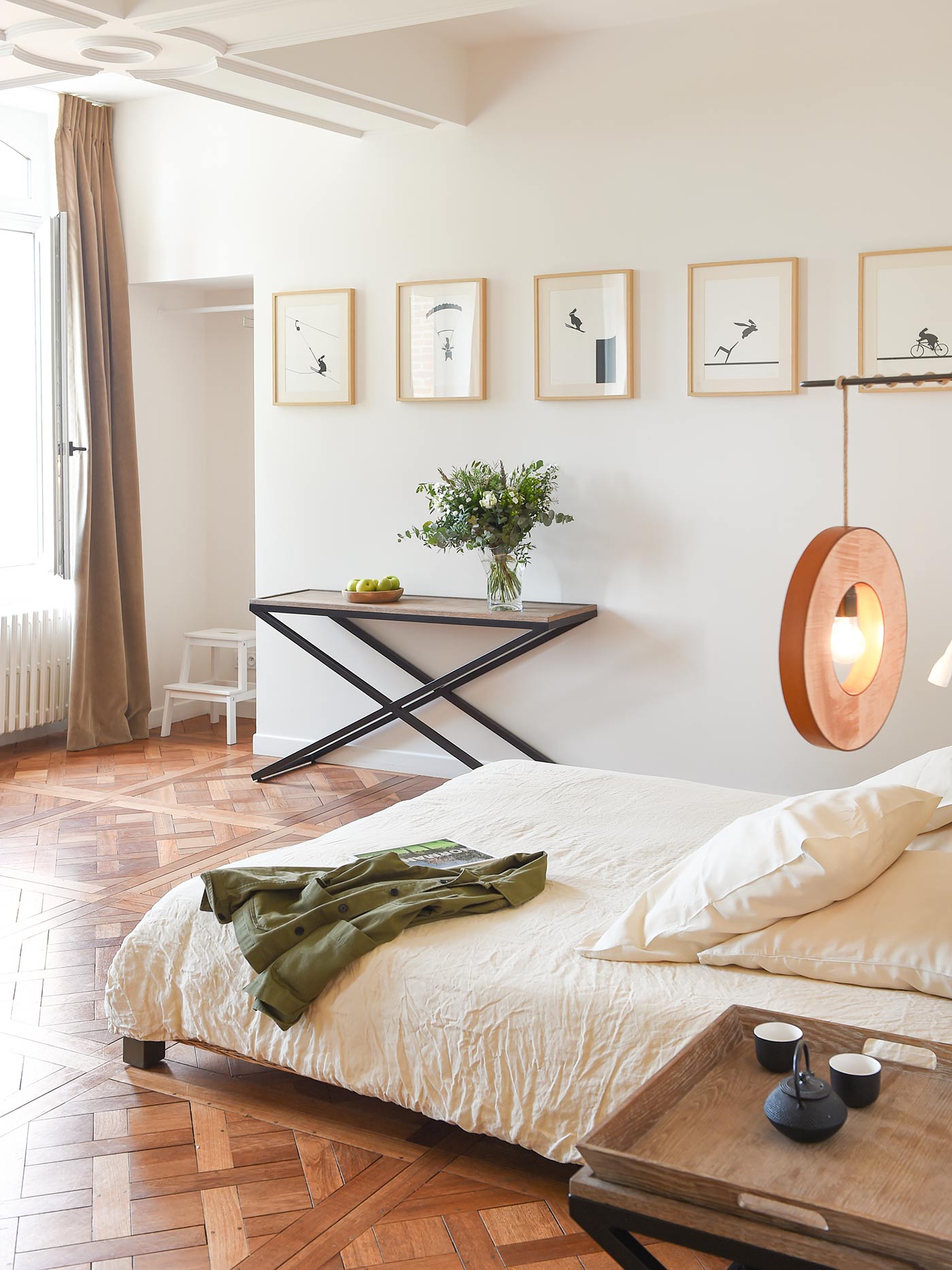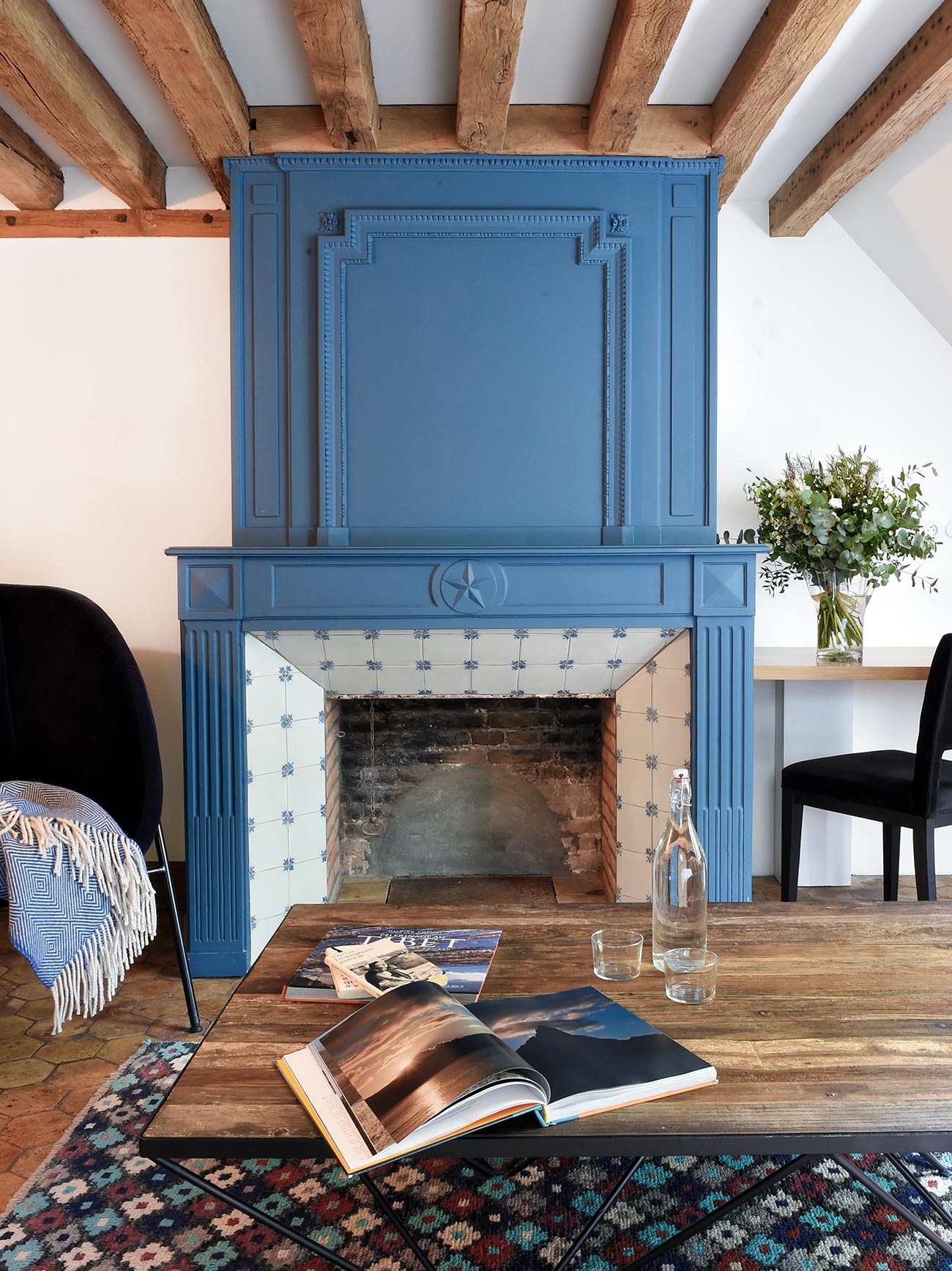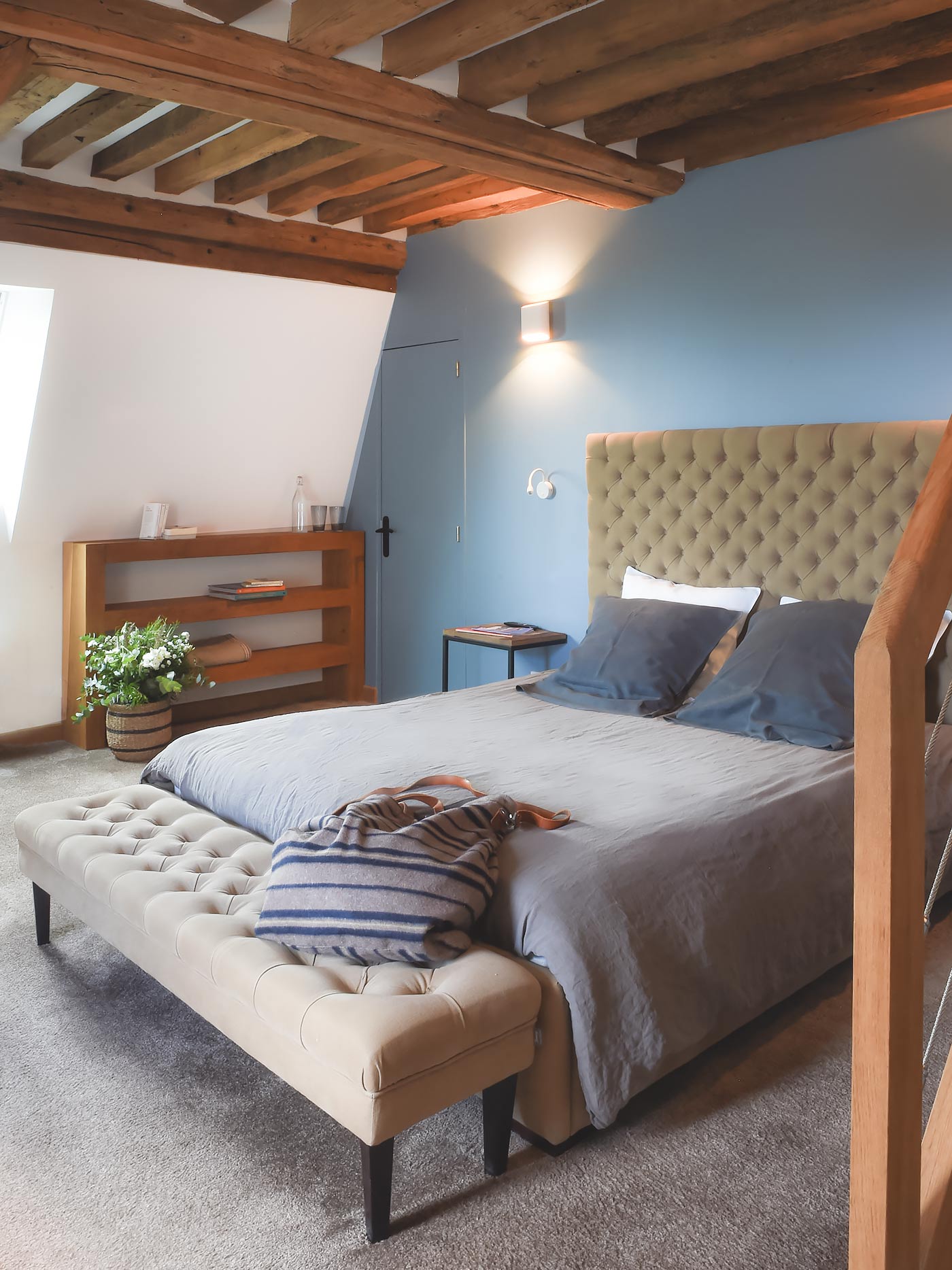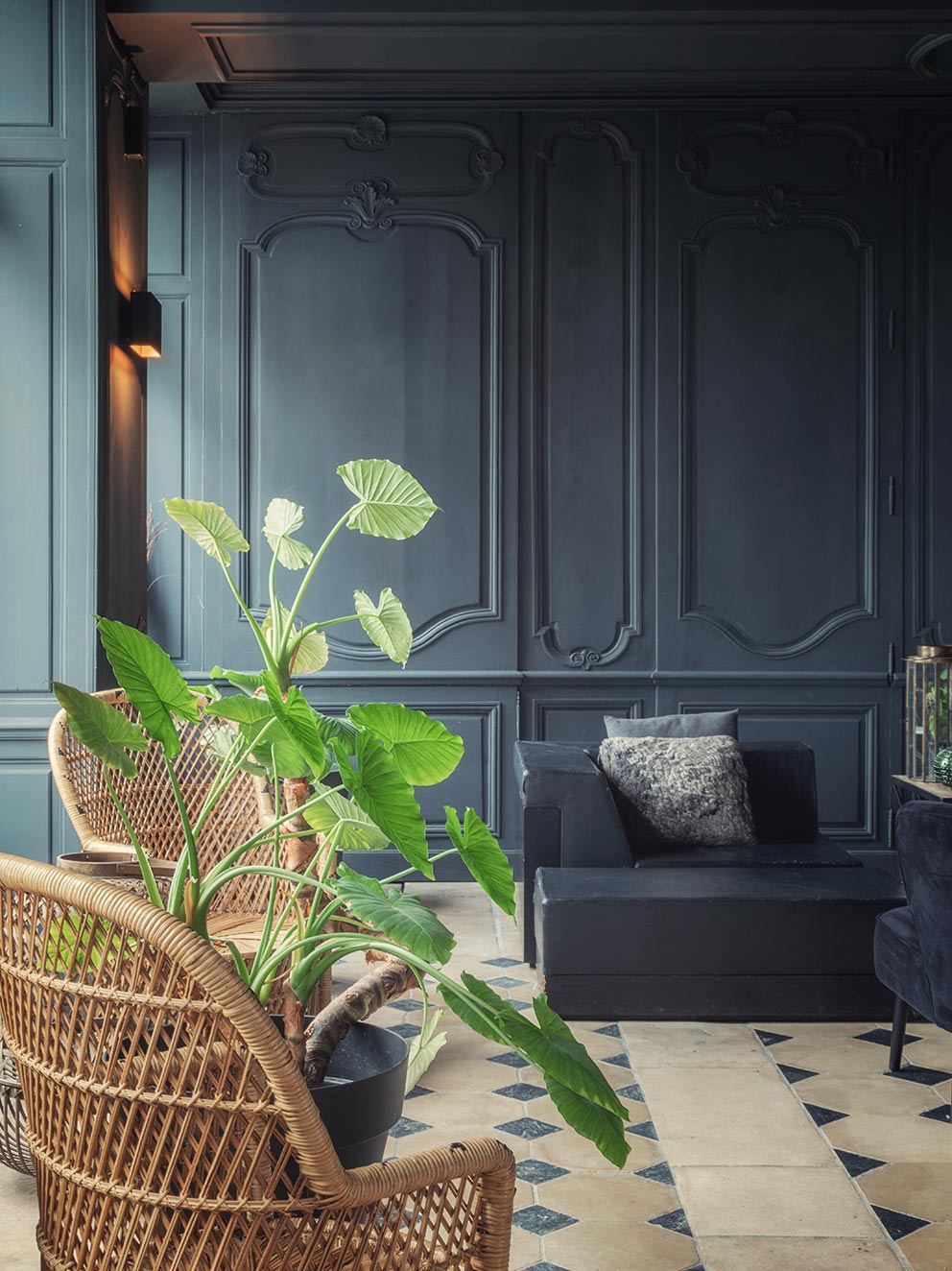 Le-Manoir-de-la-Plage-Honfleur2
Le-Manoir-de-la-Plage-Honfleur3
Le-Manoir-de-la-Plage-Honfleur4
Le-Manoir-de-la-Plage-Honfleur5
Le-Manoir-de-la-Plage-Honfleur6
The rooms and the lounge in the stately Manoir de la Plage.
There is the main house with nine rooms and a large two-storey suite, the Bergerie in an extra building facing the sea. And there is the stately brick house Manoir de la Plage with another six rooms.
The interior of the dog-friendly hotel is a hodgepodge of furniture from markets in Paris, personal trouvailles from family ownership, many modern elements and a multitude of plants. You quickly feel at home here and crawl straight into that typical northern French holiday serenity.
During our visit, we stayed in the wooden La Bergerie suite. Inside: tasteful ecru and petrol-coloured linen, a bright bathroom with shower and a private outdoor area with Adirondack chairs and a view of the sea. It does not get any better.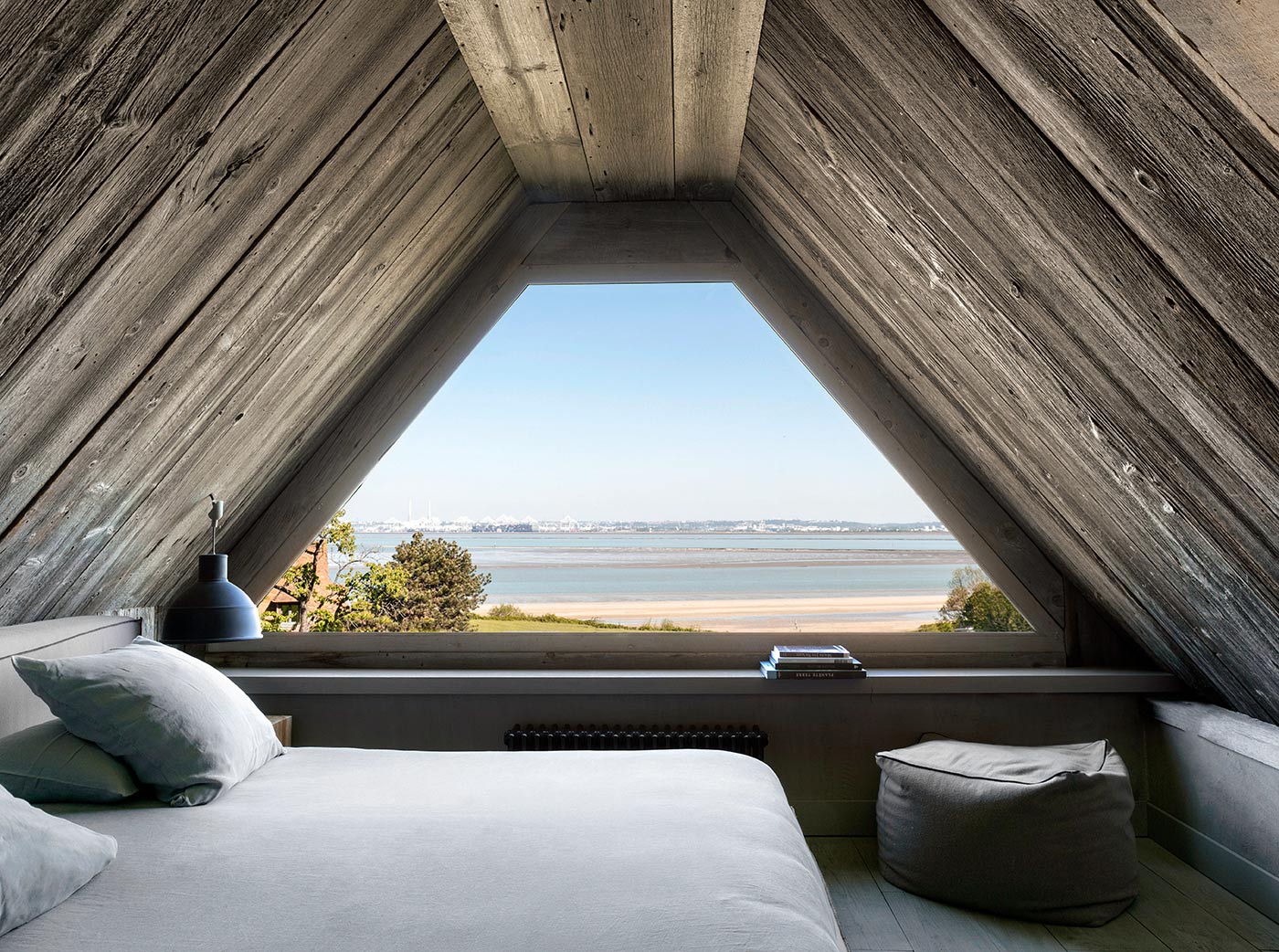 La Chaumière even offers a small spa, a heated swimming pool house, a tennis court, a gym and a fully equipped, light-flooded yoga room with a view into the treetops.
Afternoons are spent with long beach walks on the mudflats (low season) or swimming and sunbathing on the beach (high season). For those who are not familiar with this region: The coast with its endless wide sandy beaches is one of the most beautiful in France.
CULINARY
Aperitif is served at sunset outside. Afterwards, we may take a seat in the hotel's own restaurant. The best detail here: Mari-Piers sons Louis and Andrea prepare the dinner menu, so expect the best of the northern French cuisine. The restaurant is open from Wednesday to Sunday, both for lunch from 12 to 2 pm and for dinner from 7 to 9 pm.
SURROUNDINGS
Of course, a trip to the former Belle Epoque classics of Deauville and Trouville-sur-Mer is a must. Their beach promenades are currently experiencing a small revival. Many guests also head to the charming old town of Honfleur during the day. It's a beautiful mere 20 minutes walk along the beach. Also highly recommended: a visit to the museum of the composer Erik Satie, who was born and grew up in Honfleur.
IDEAL FOR
A week's beach holiday with lots of comfort and a direct seafront location. Please don't be disturbed by the cranes of Le Havre, they are opposite, but also far away. La Chaumière is definitely a beach paradise for singles, couples and families to unwind and recharge – with delightful food and a dreamlike setting.
Prices
Doubles around 273 euros including breakfast.
Booking & Contacts
La Chaumiére Honfleur
Route Du Littoral
14600 Honfleur
France