The brand new Ida Apartments is the brainchild of Veronika & Daniel. The two new Pretty Hoteliers have already made a name for themselves with a culinary gem located in the cute little old town: The wine bar Vinzenz … quite popular with gourmets and wine lovers alike. The menu features upscale, regional dishes, served in a both stylish and contemporary fashion. (We already had lunch here and can't say enough about the place). Chef & Sommelier Daniel is always spot on with his wine recommendations  On his shelf we found some truly fantastic treasures, many of course from the region. The idea of a vinotheque is that you can taste these fine wines at a very affordable price — and then buy them.
Since  the summer of 2021, a small, new hotel, the Haus am Turm, has opened on top of the vinotheque. It is part of the ensemble. And it is also a Pretty Hotels member. Here are the details…
Two doors down: The Ida Apartments. Modern lodging in a historic building. All units feature a very eclectic mix of old meets new, a stylish design adapted to the surroundings of Sterzing and not too cluttered. The advantage of these apartments is, of course, that you can cater for yourself and utilize your own, well-equipped, modern kitchen.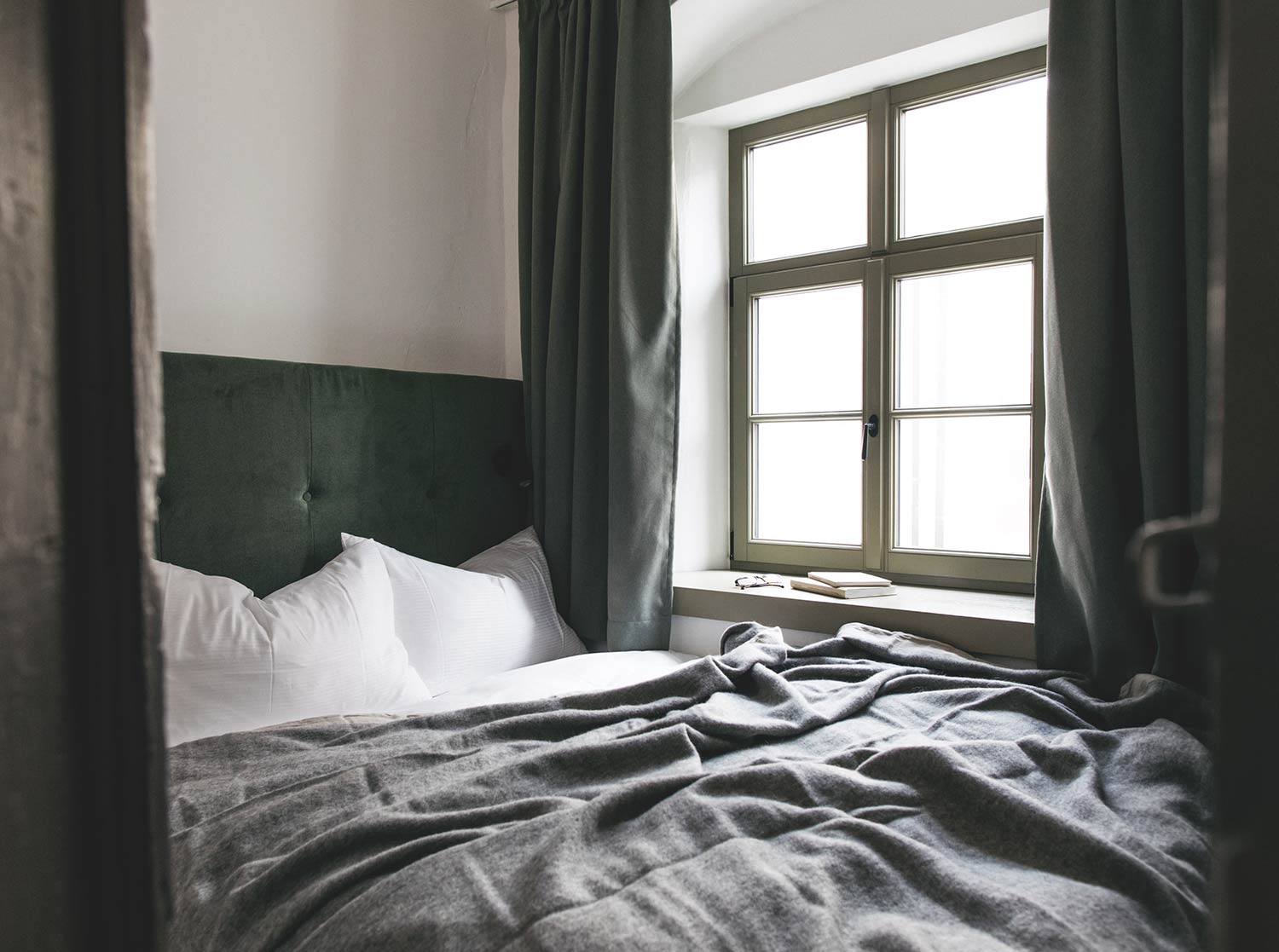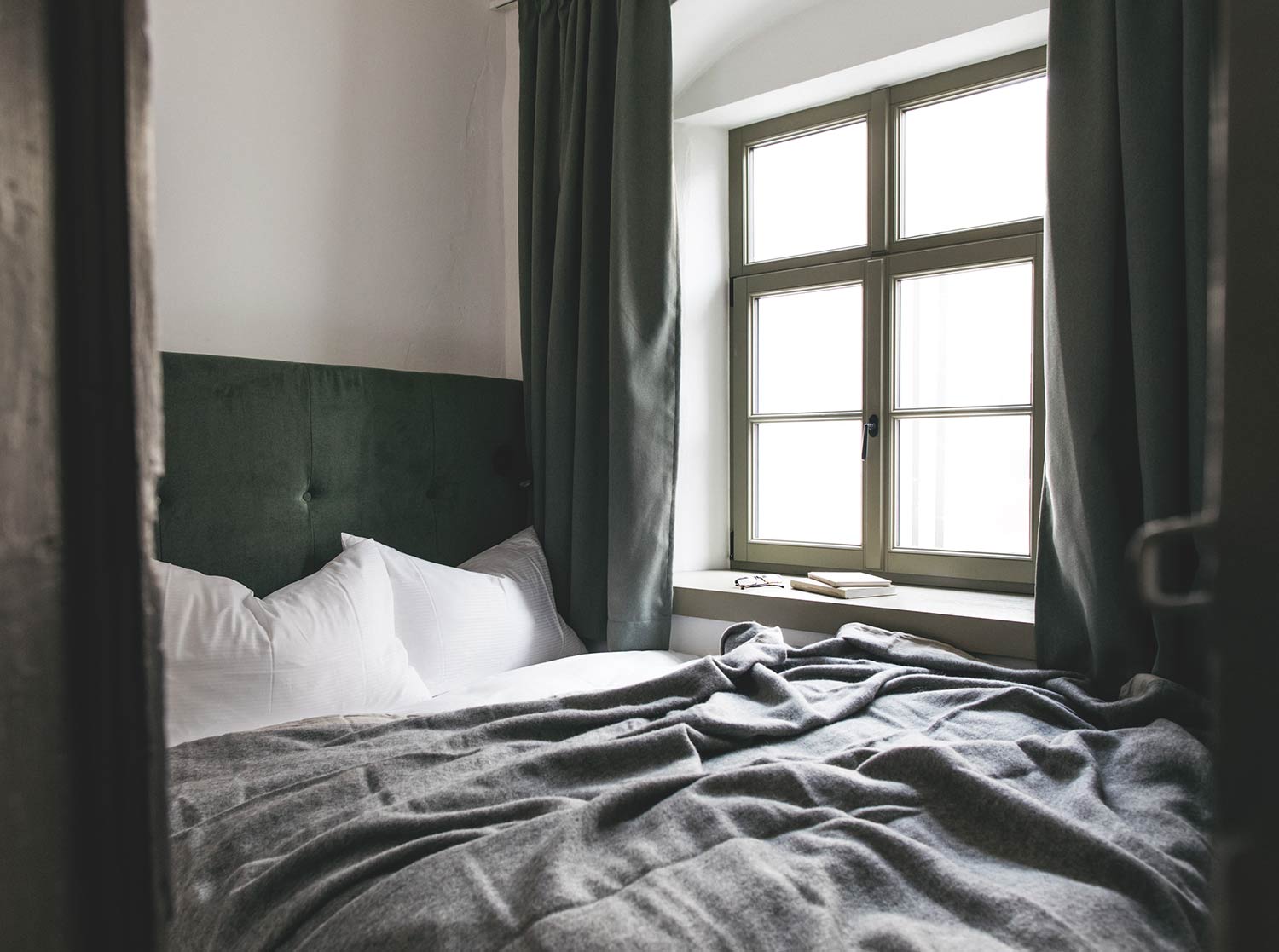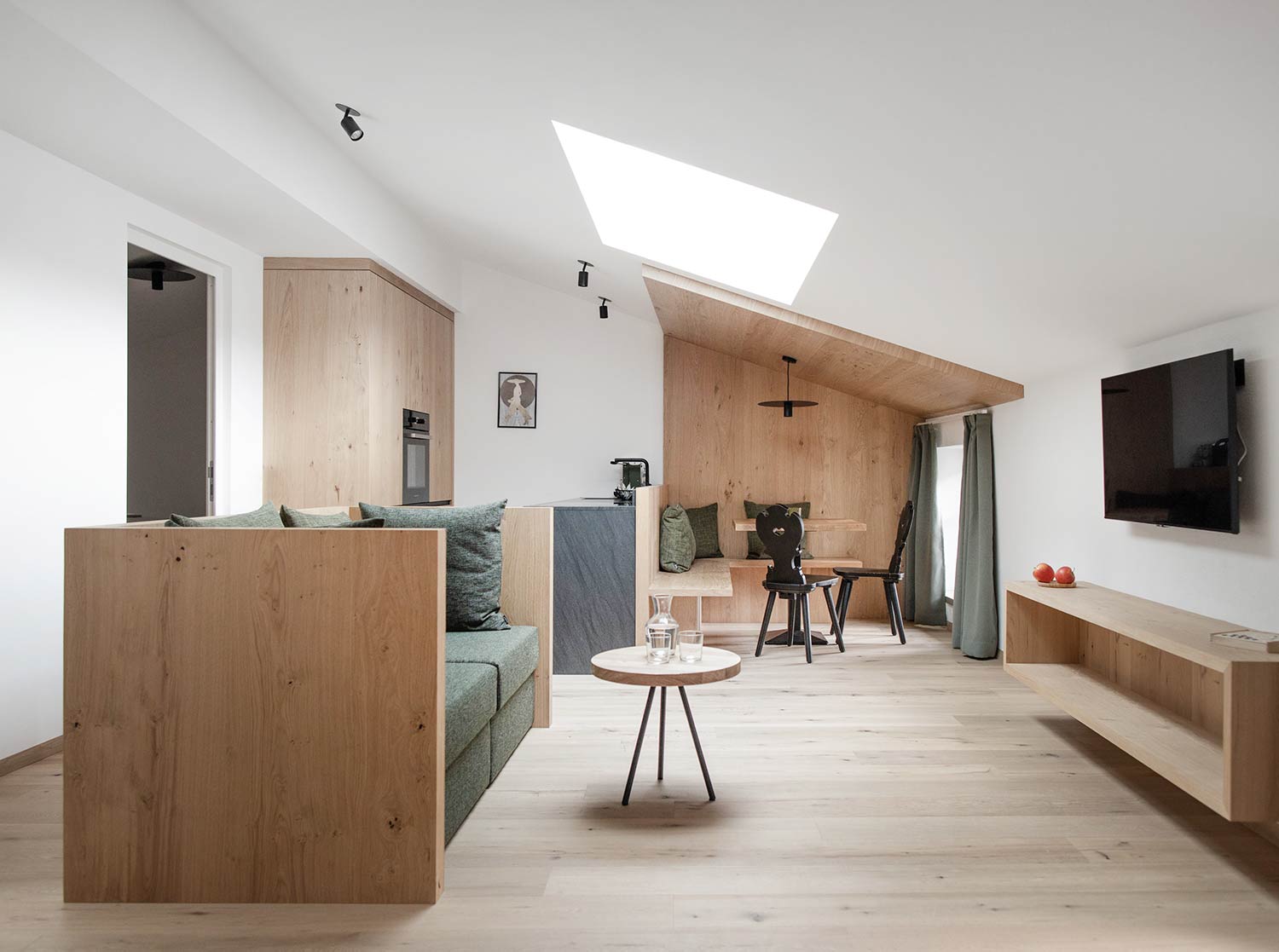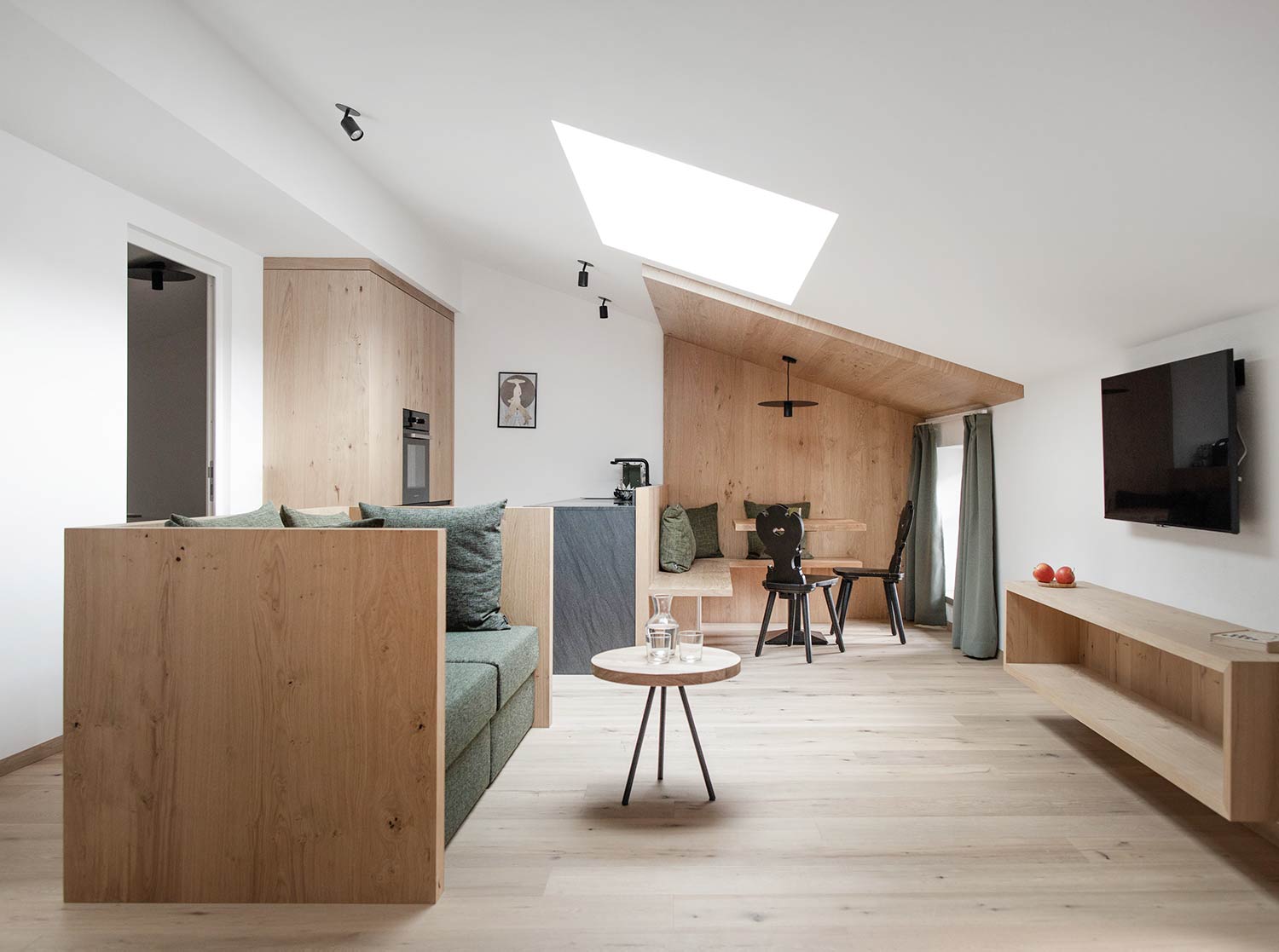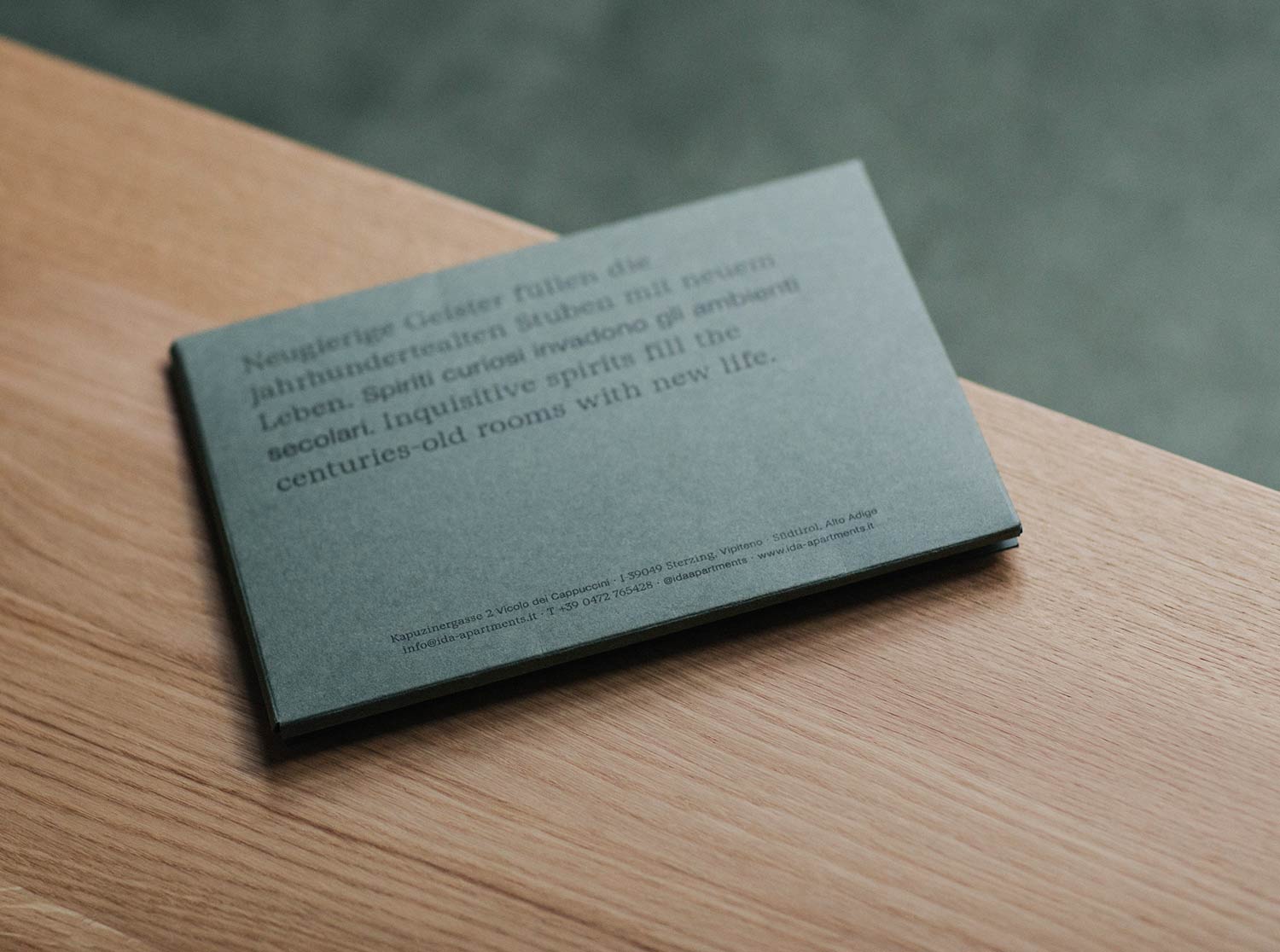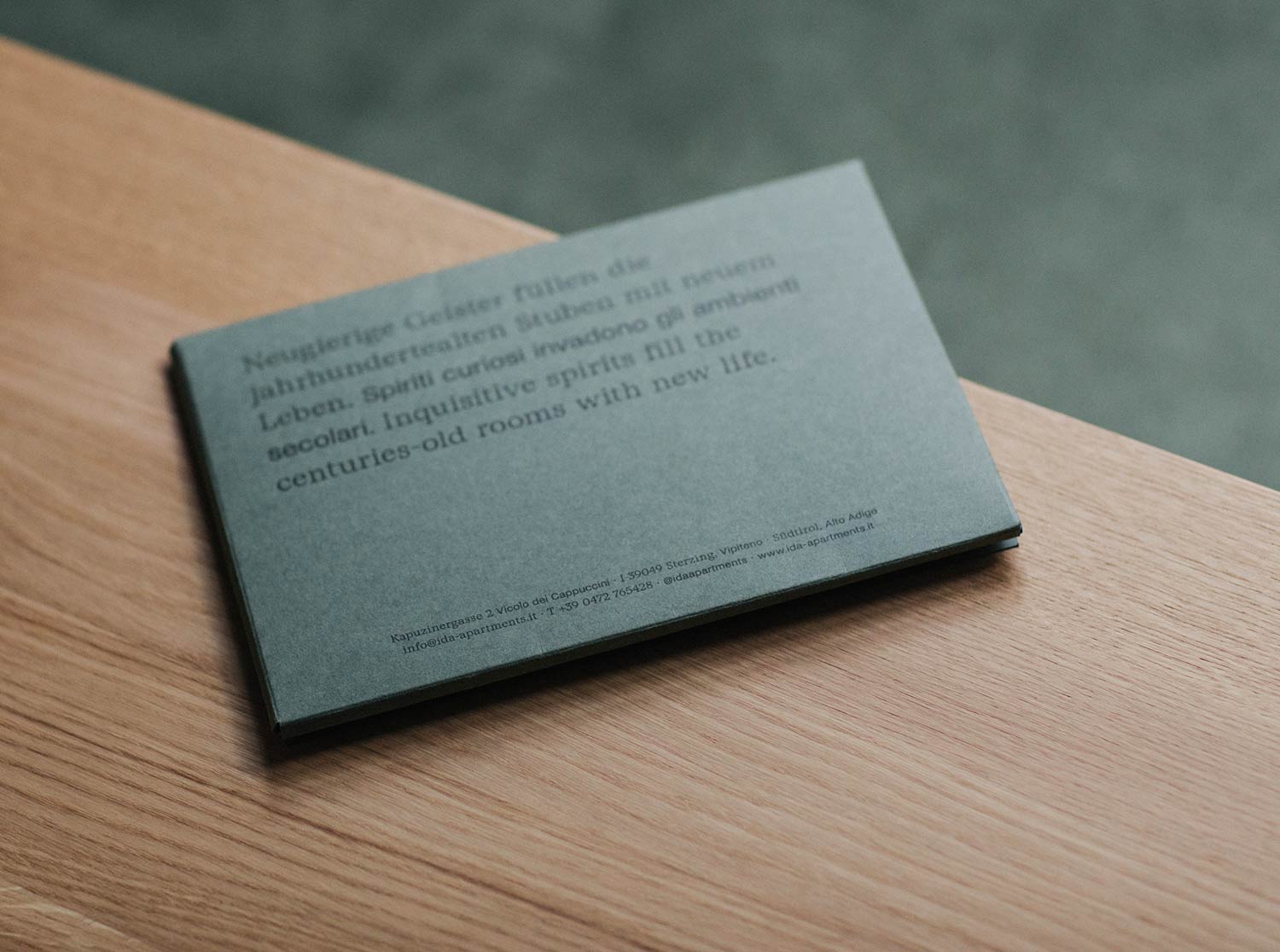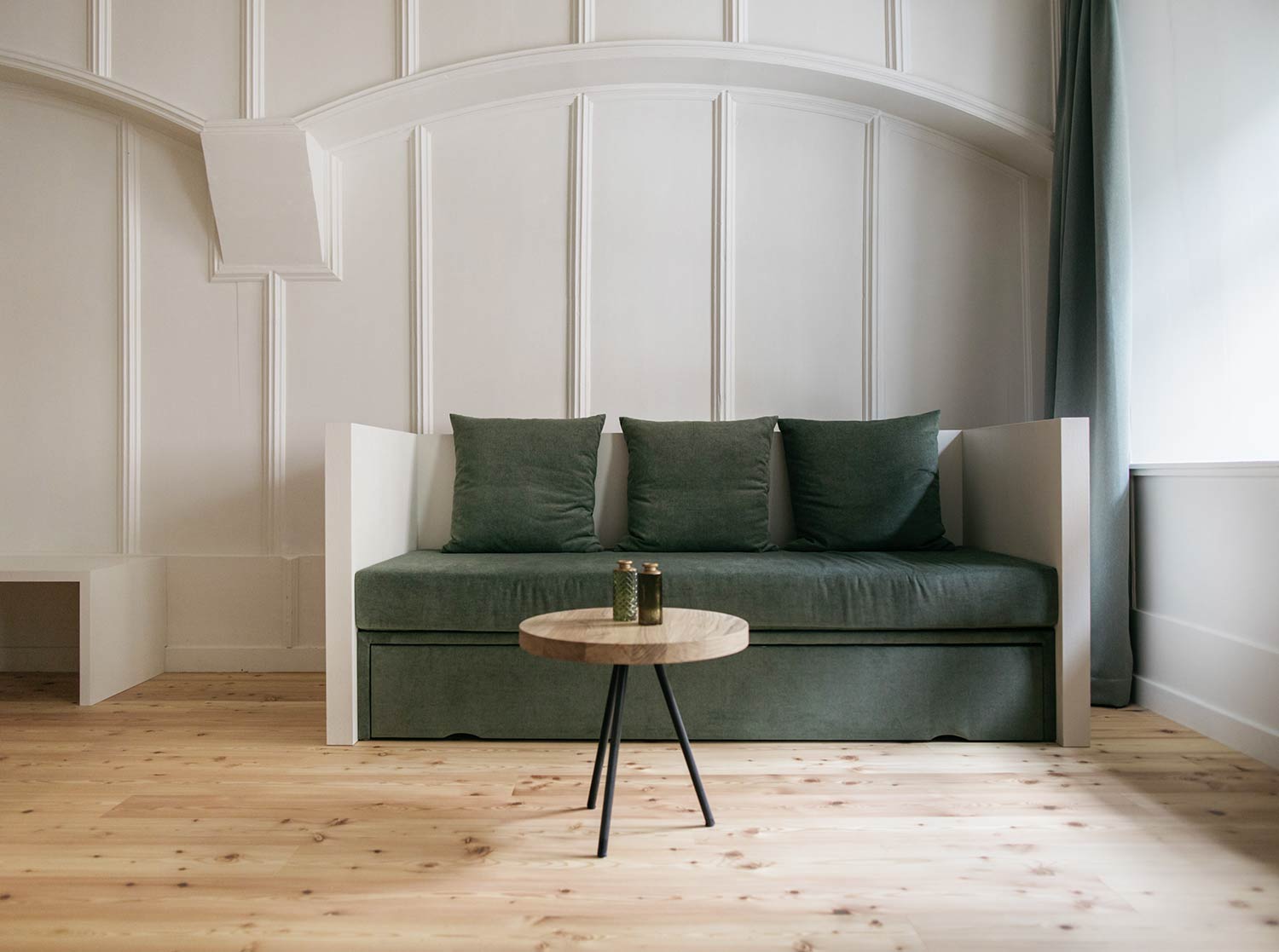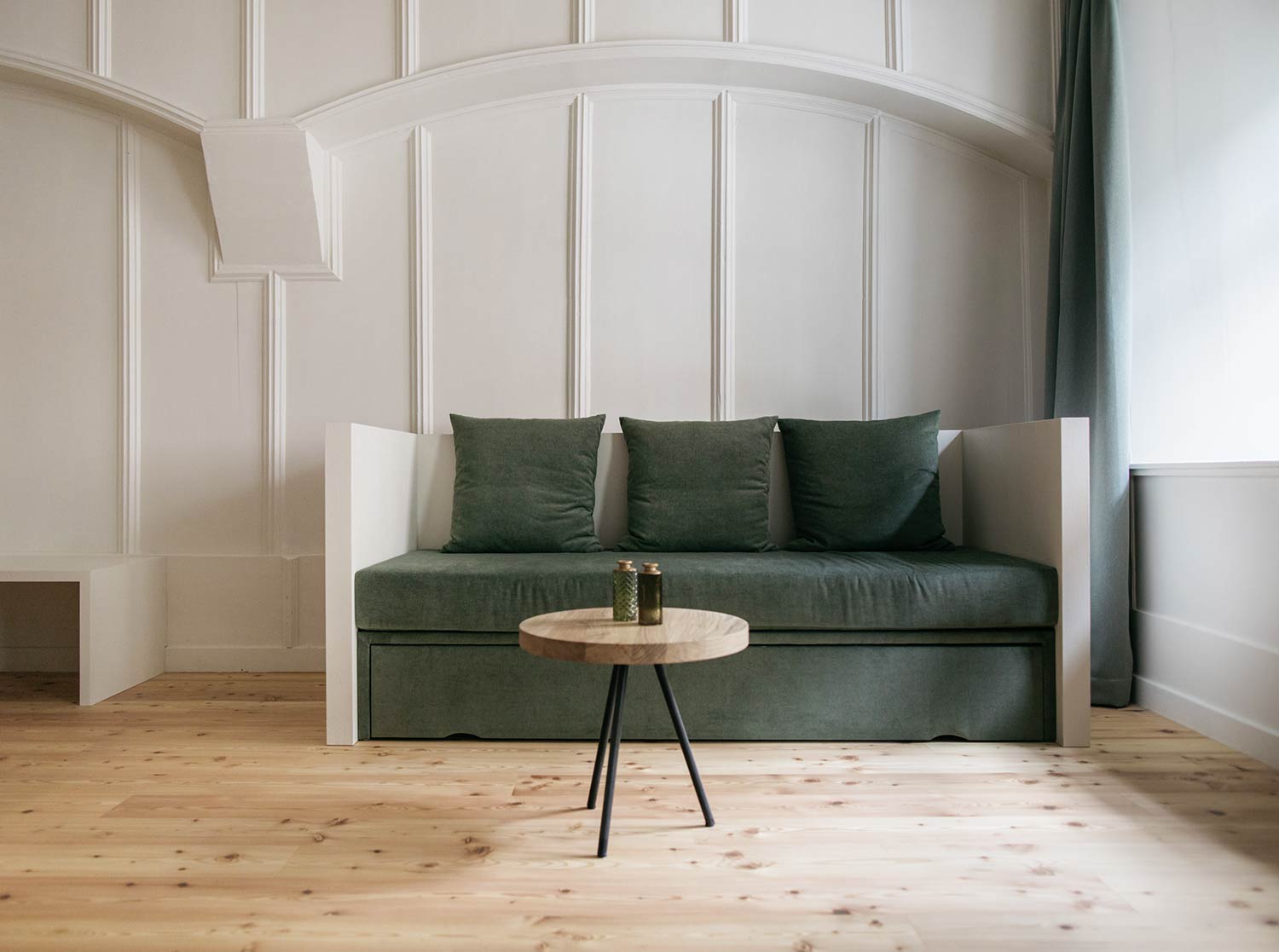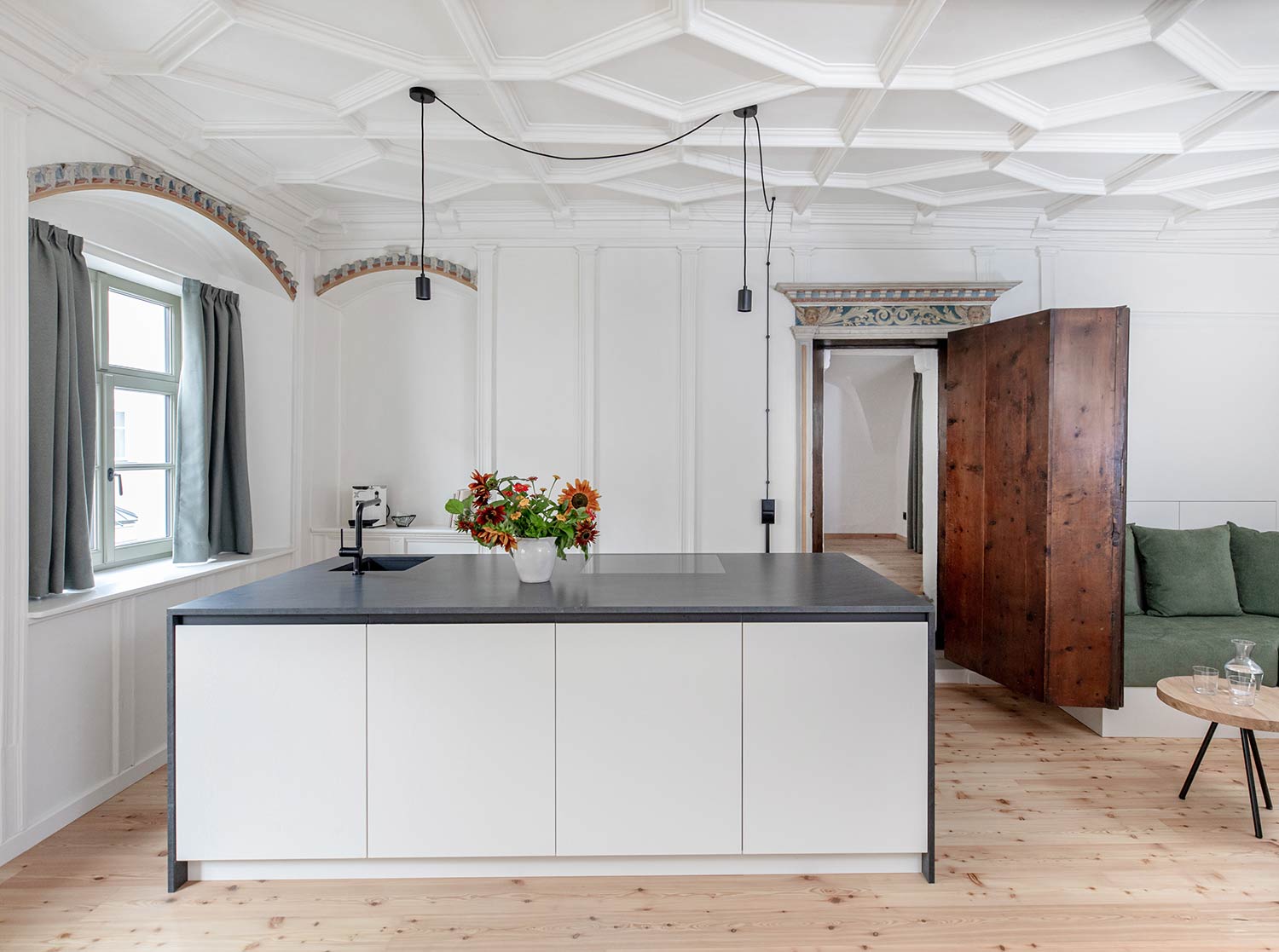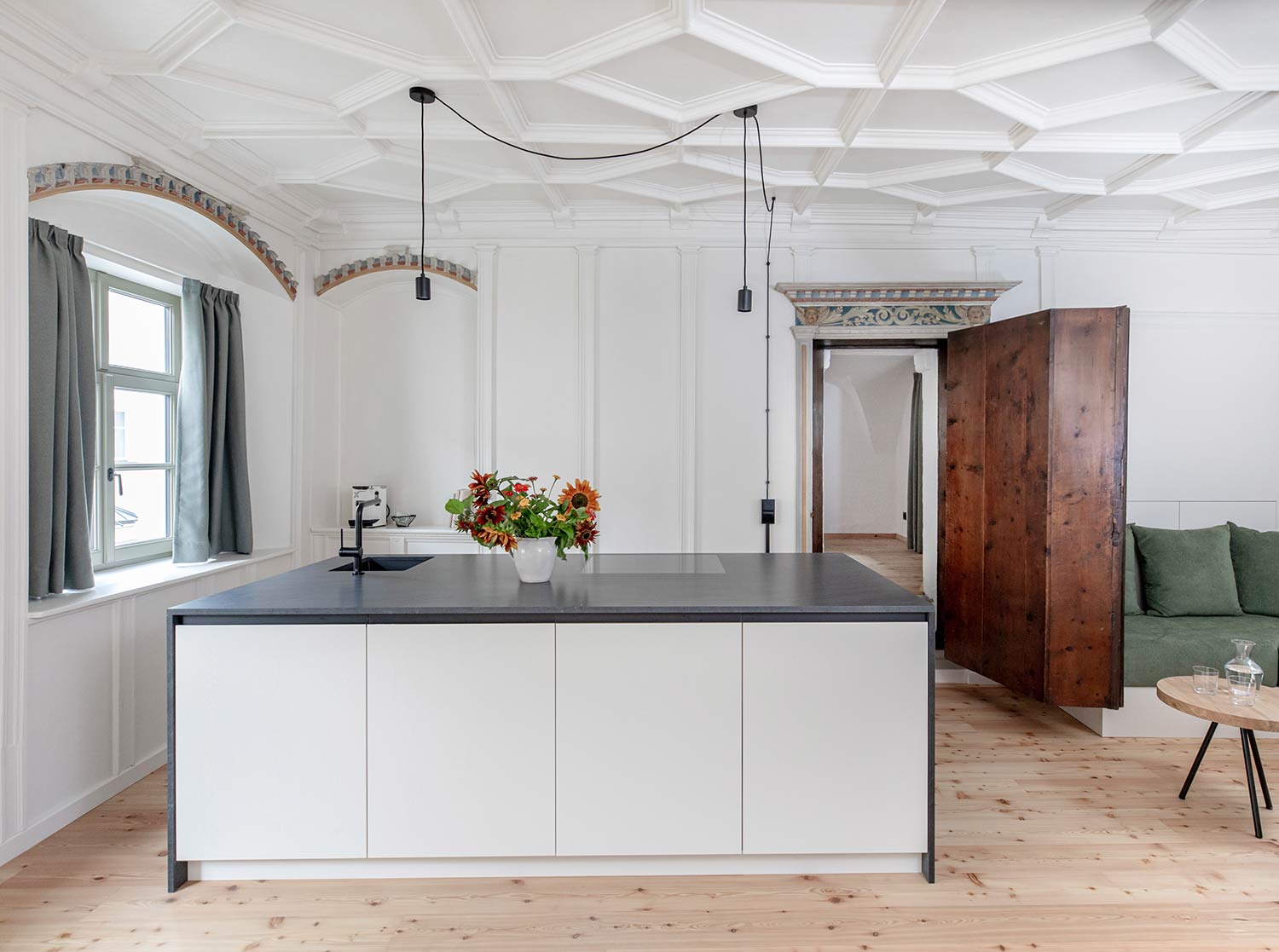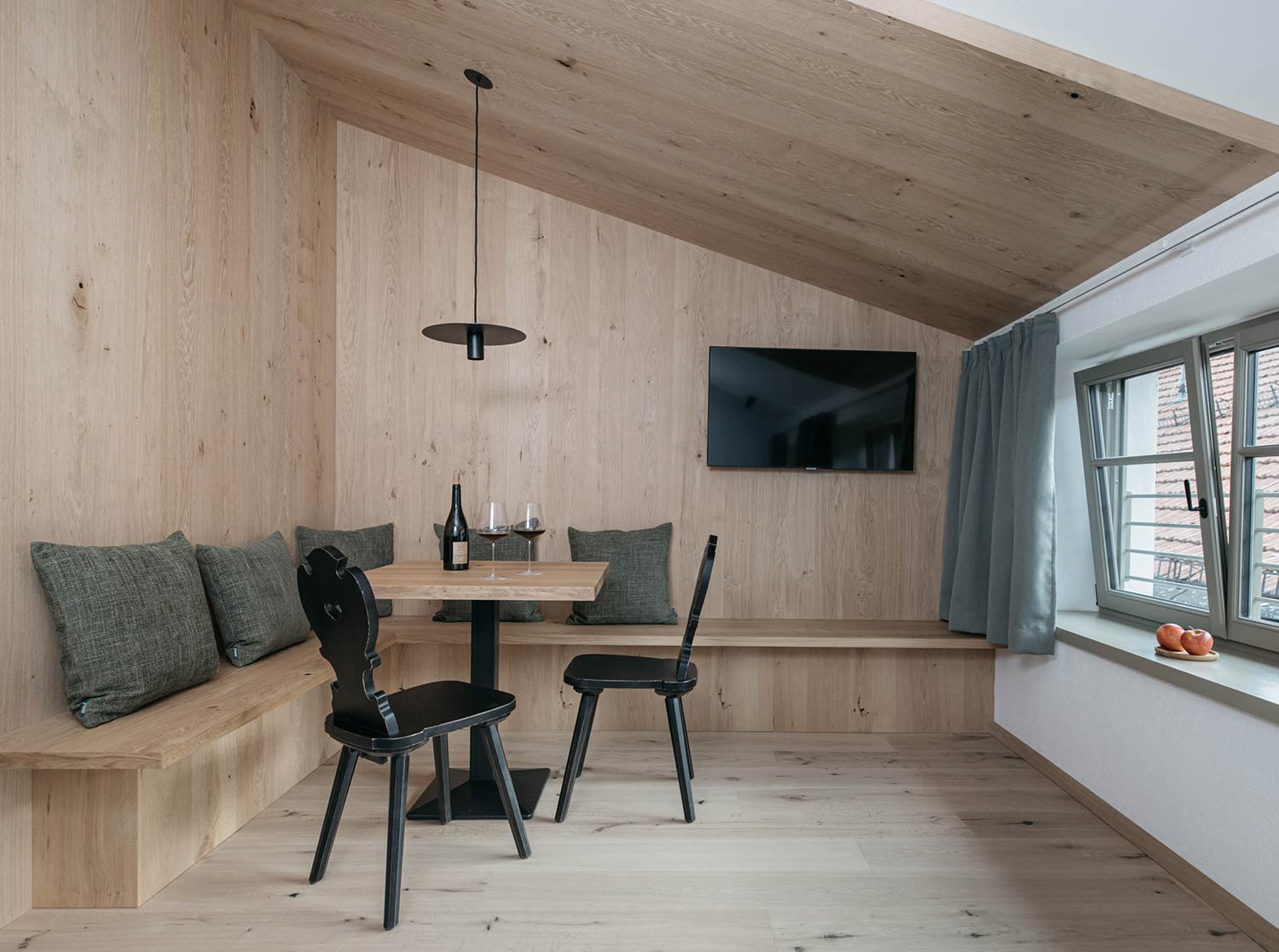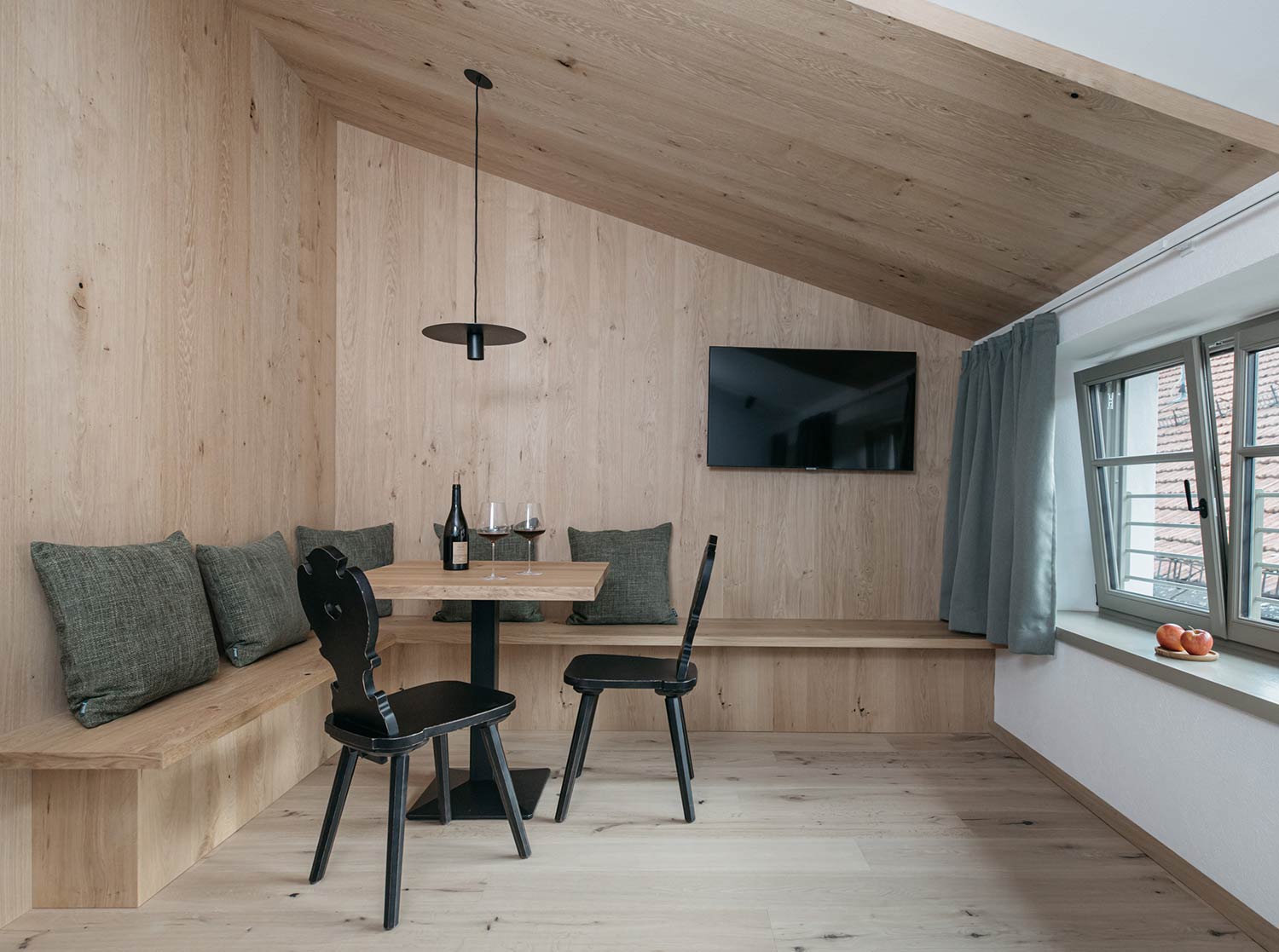 The Apartments
All 10 apartments are unique in their own way. Gothic parlors, often even with the old star-ribbed vaults and ornate beams. We quickly found our favorite: It is the large gothic parlor with 55 square meters of space. High ceilings, cozy wooden floorboards and with frescoes on columns dating back to the 14th century. In addition, two bedrooms, a large bathroom, a modern kitchen and a very cozy oriel room to eat, play and linger. An incredibly well done mix of modern and traditional — sleeping up to six people.
In total there are five categories: Stube (55sqm), Studio (32sqm), Suite (35sqm), Family (50sqm) and Loft (63sqm). Here is all the relevant info about it.
Ideal for
Couples and families who are keen on very clean rooms and apartments, who appreciate staying in a well established area with many restaurants and shops. Sterzing is also the ideal launch pad to start exploring various mountain valleys in the vicinity (see "surroundings"). And the old town is really pretty!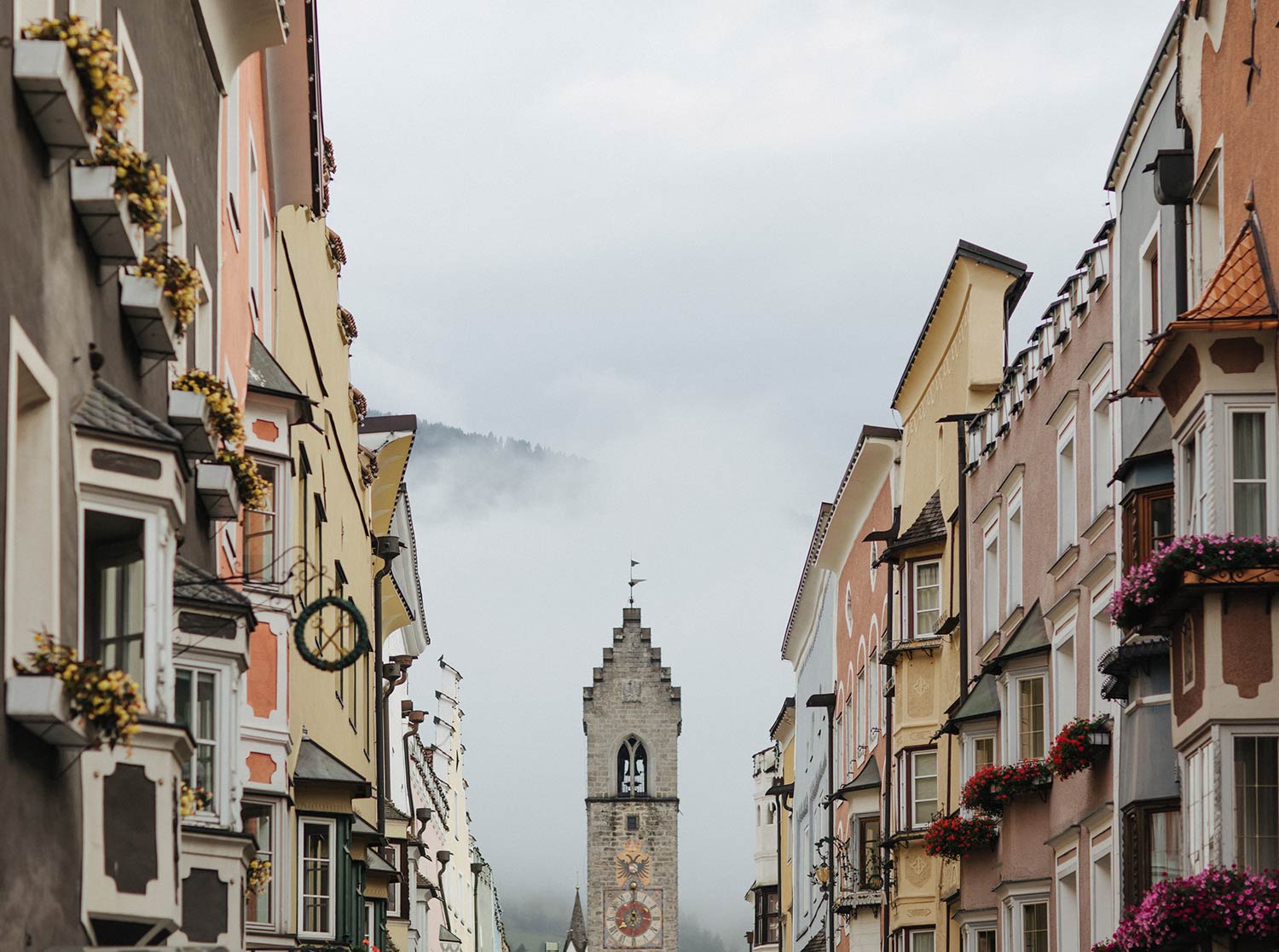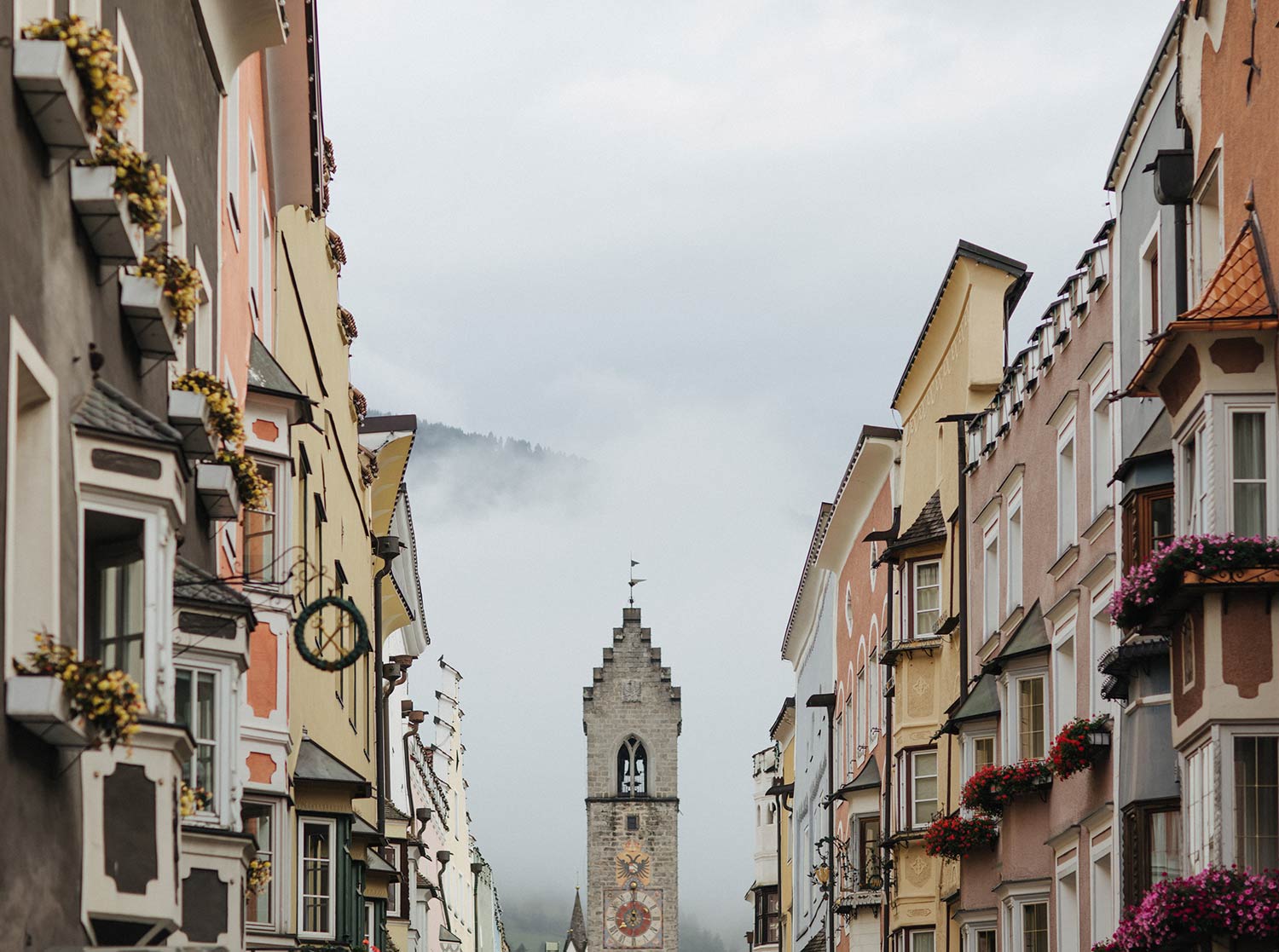 Special I
The wine bar doubles as the pantry for the guests of the Ida Apartments (perfect for those days when you don't want to cook yourself — for example, on the day of arrival or departure).
Availabilities
Both the hotel and the Ida Apartments are brand new, so there are still many apartments and rooms available this winter. If you are quick, you can even get the big family apartment, the "Gotische Stube", during the high season.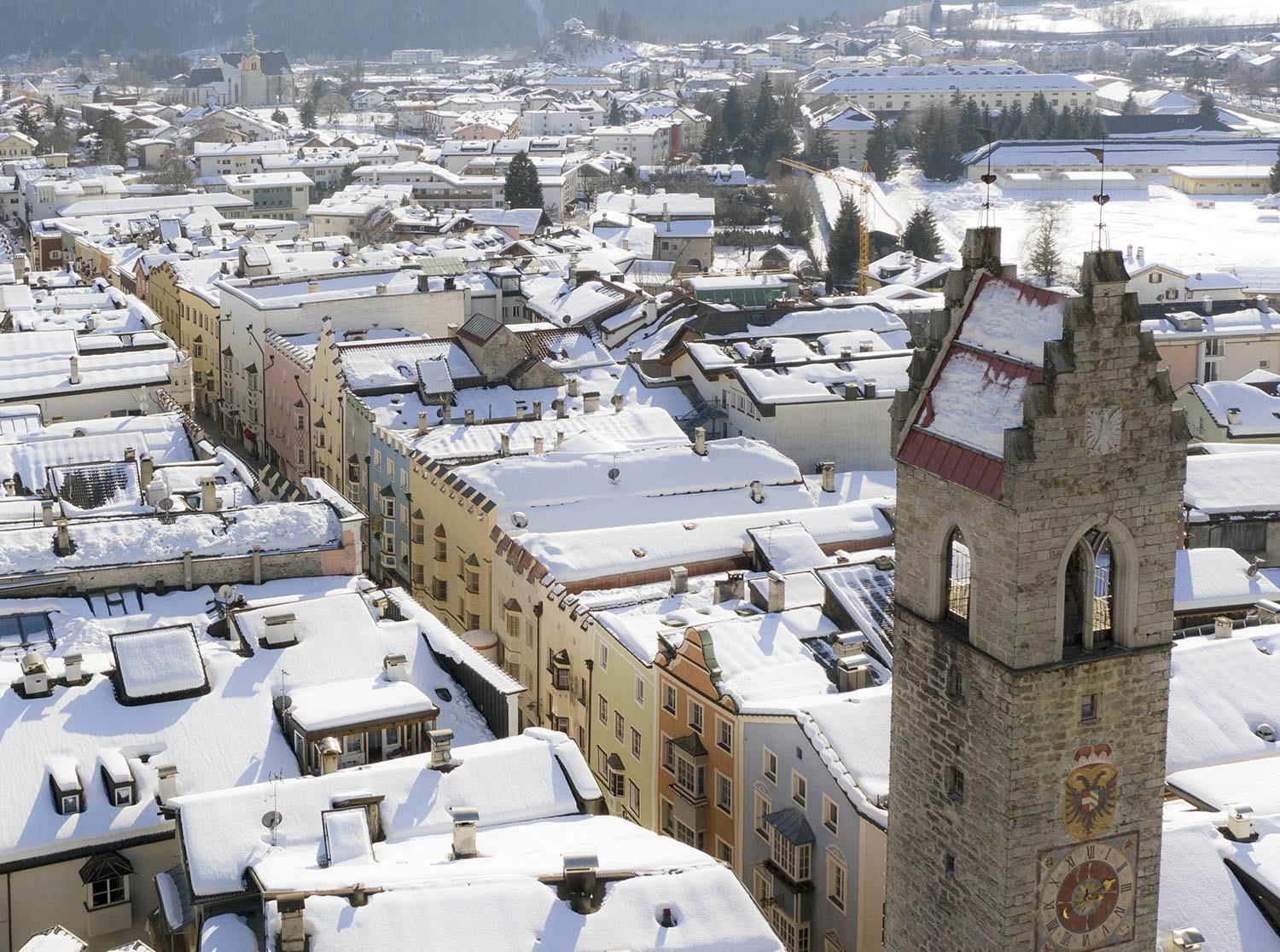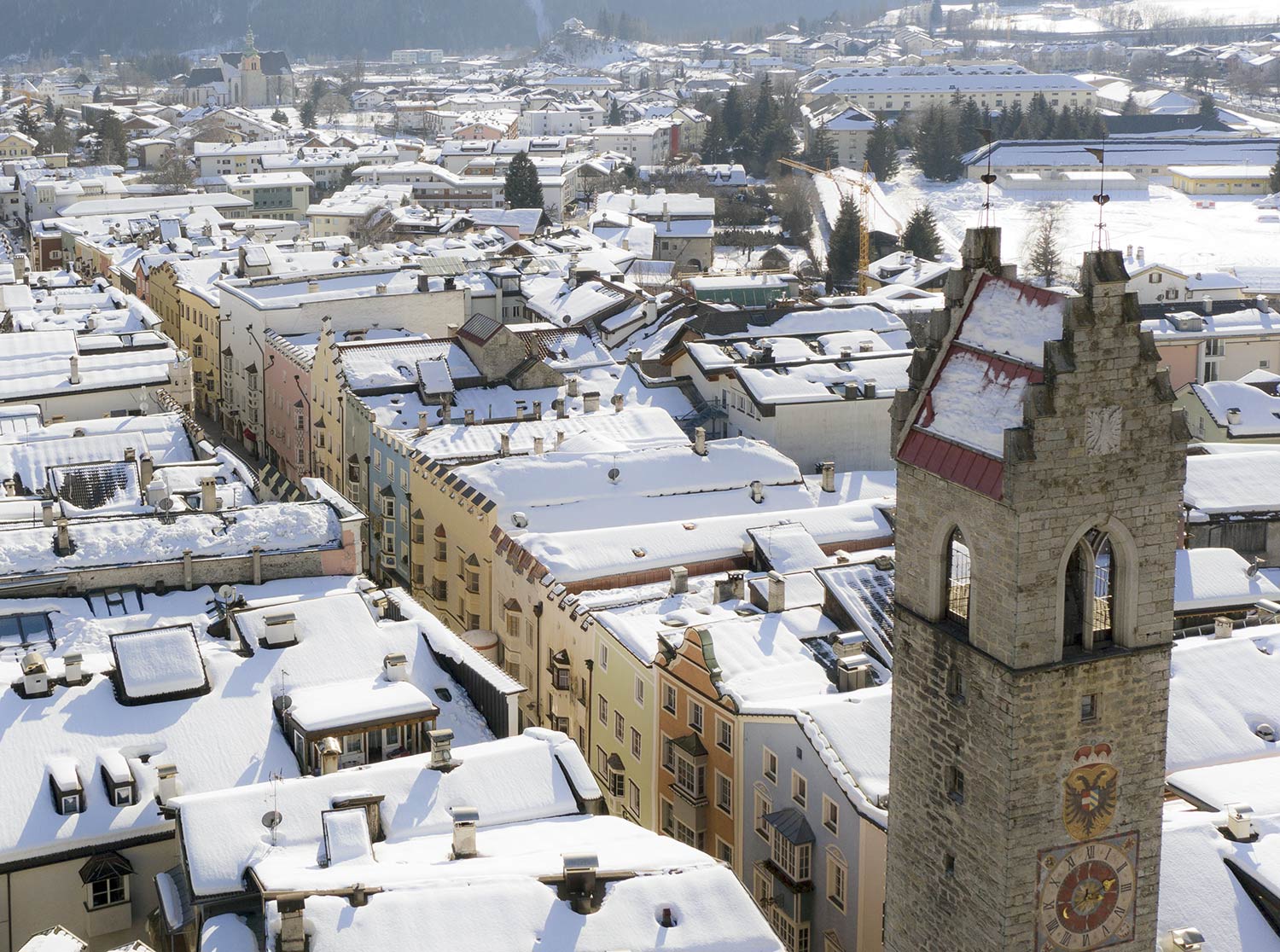 Surroundings
Sterzing is an ideal starting point to explore various mountain valleys and huts. For example the Hühnerspielhütte. There was a rustic ski area there from the 60s until the end of the 80s, with a magnificent view of the glaciers. Wonderful to hang out all year around, winter (bring those  touring skis!)) or summer and best of all: the landlady is a super cook (self-taught), uses mainly organic ingredients from the region. There is a small fine wine selection and Klaus, the landlord, is as South Tyrolean as they come and quite a quirky character.
The ski area
The Roßkopf (the ski and local mountain of Sterzing) is also an attractive destination in summer. Climb up on foot in about two hours or opt for a more comfortable ascent in the gondola (15 minutes). Kids will love it, there is new Mountain Coaster (summer toboggan run) in operation. Tons of other stuff, too. Such as rustic huts to stop at, cozy hiking trails, on weekends often with musical accompaniment, a petting zoo and  a mountain playground with water games. In winter cozy, sunny and above all no queues at the lifts. Via the new valley run you make it directly to the pedestrian zone of Sterzing.
Prices
Apartment from 130 to 300 euros per night. There are also a few December specials with ski pass included. Just send an email request directly to boss Veronika.
Booking & Contacts
Ida Apartments
Kapuzinergasse, 2
39049 Sterzing
Bozen – South Tyrol / Italy