Where are we?
A short ride from Essaouira will get you to Sidi Kaouki, a small village known for its iconic abandoned premises. This secluded haven, overlooking the vastness of the Atlantic Ocean, offers a profound sense of freedom. It's a place where time seems to stand still, far from the trappings of modern conveniences.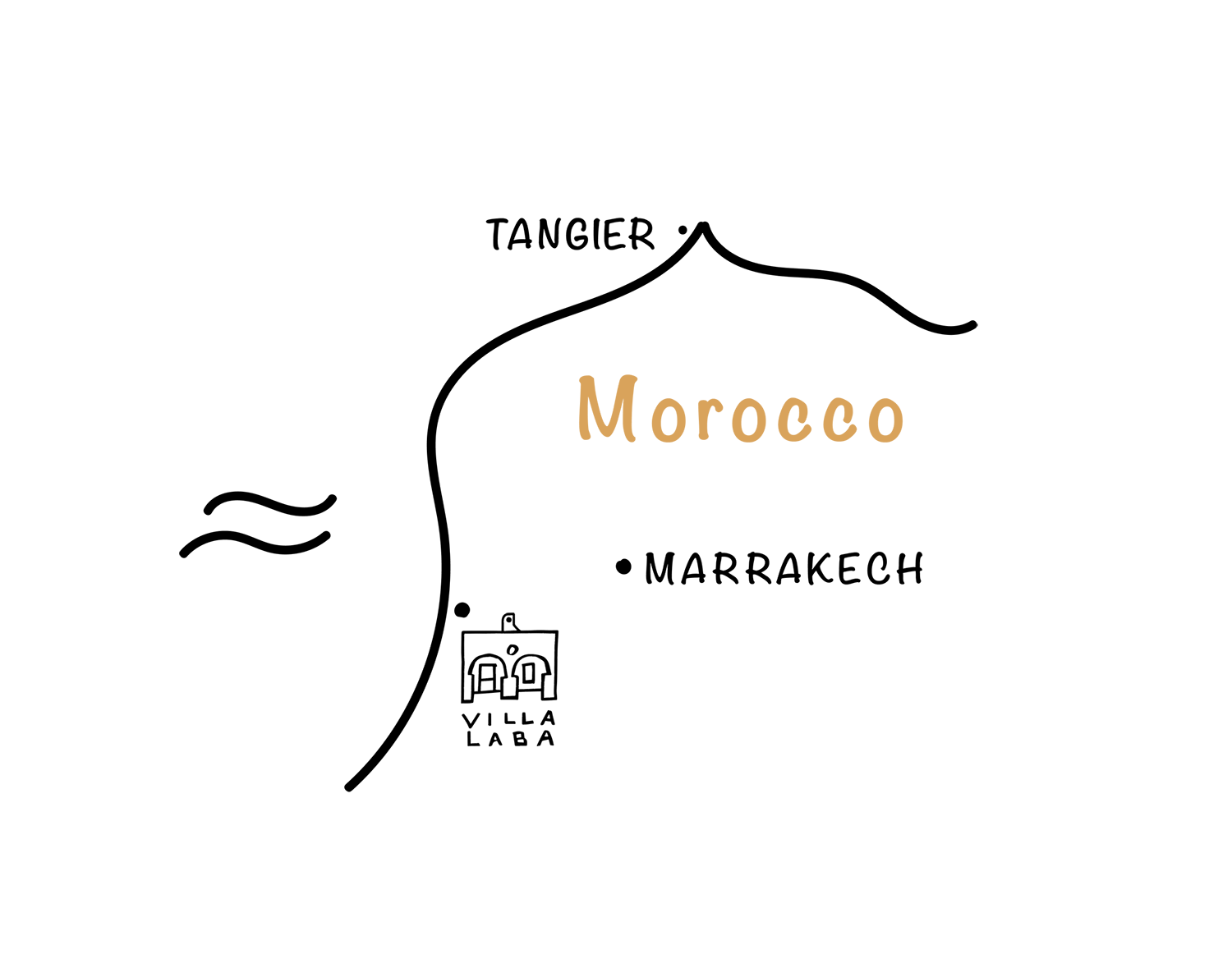 The villa
Among the rustic roads that wind through this coastal gem, you'll discover Villa Laba, a one-of-a- kind hotel. Nestled near the Atlantic Coast, it harmoniously combines a stunning layout with the beauty of traditional Berber architecture. Villa Laba's philosophy encourages us to immerse ourselves in the raw, untouched rural atmosphere, staying rooted in the present moment and attuned to the energies of this unspoiled environment. With 9 bedrooms, including one suite and a separate bungalow, it offers a diverse range of accommodations to suit your preferences.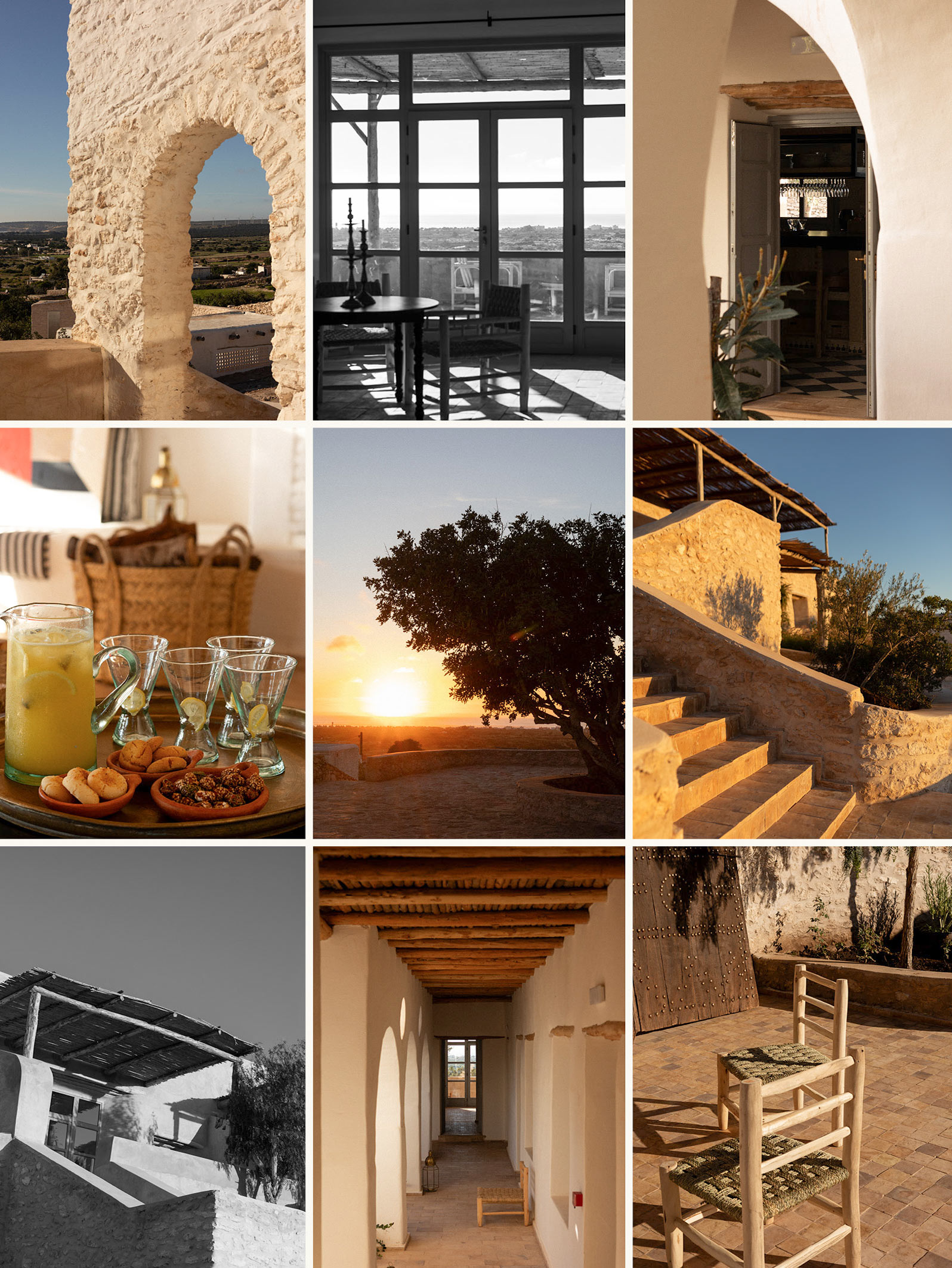 The owners
The inspiration behind this guesthouse hails from its owners, French architect Thomas Fourtané and his partner, Filippa Knutsson. You might stumble upon her name and yes, Filippa is the women behind the renowned Swedish brand Filippa K., which she co-founded in 1993. When we visited Villa Laba, both of them were present and it was a real pleasure to get to know them and learn about their philosophy. Filippa says: "It's interesting. When I talk about Villa Laba, I find myself using the same attributes, that I used when I talked about my clothing brand: simplicity, style & quality."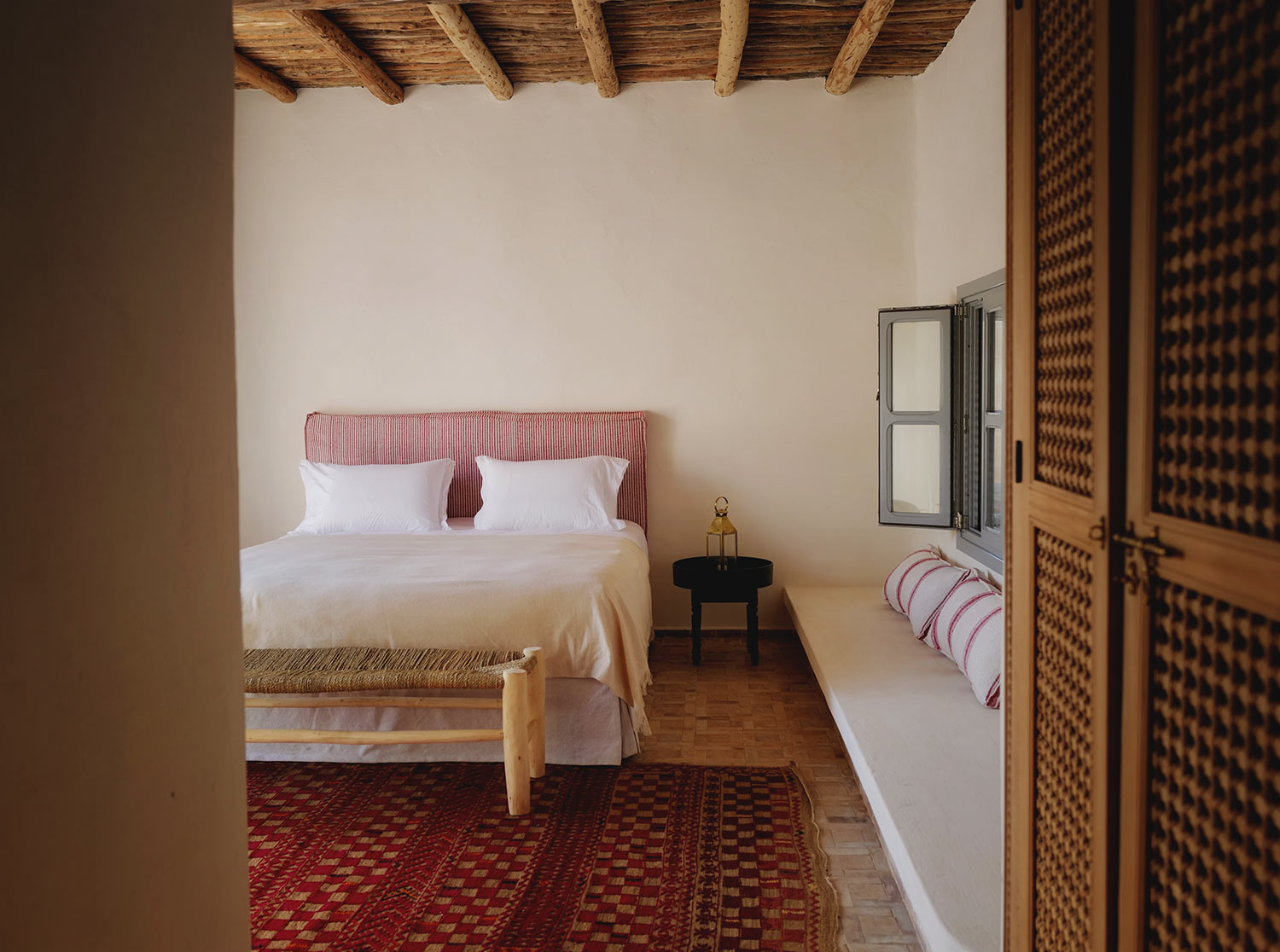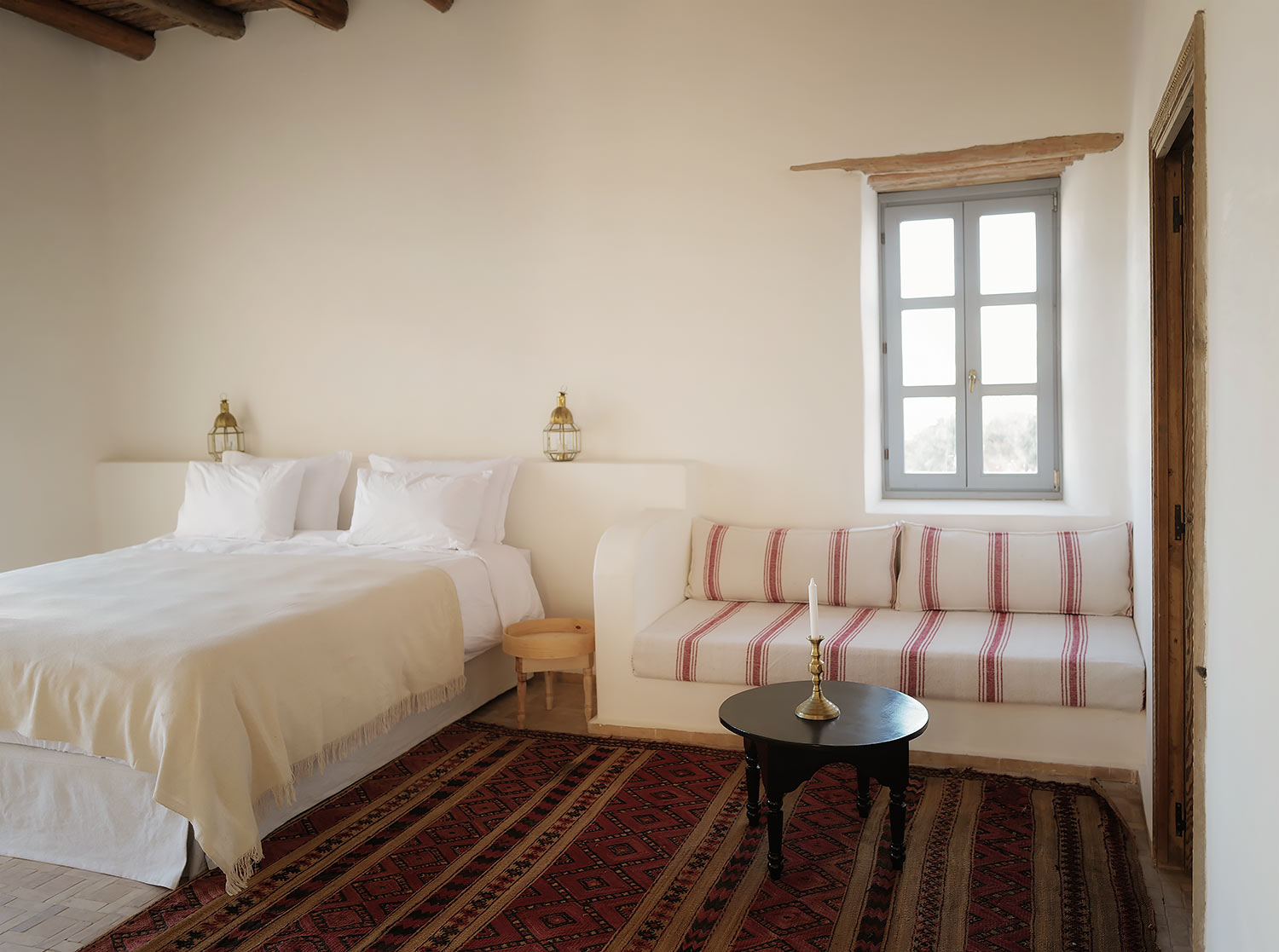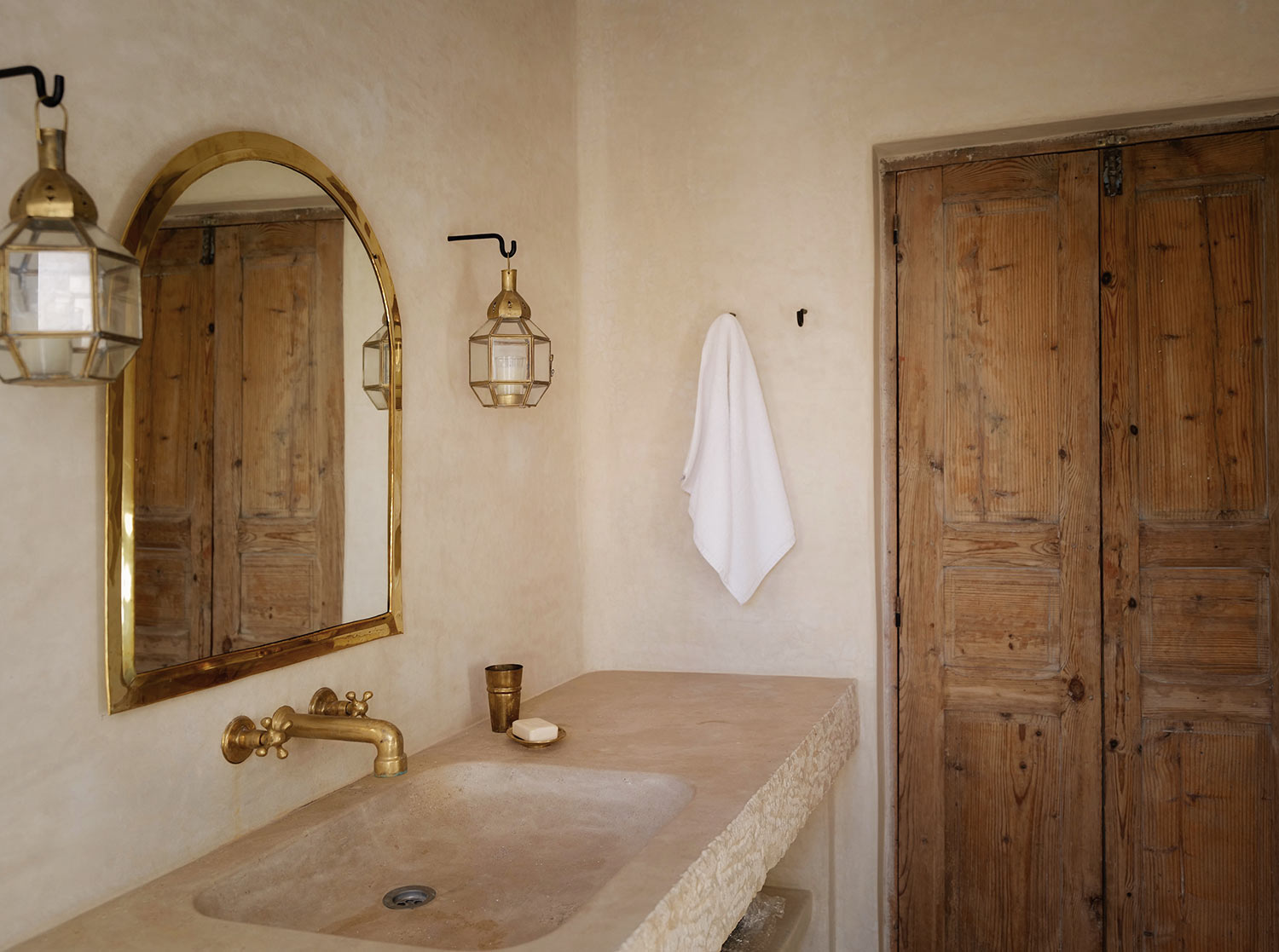 The experience
The guesthouse blends old and contemporary, with rough limestone walls, handmade terracotta floors, traditional wooden ceilings and faded brick windows. A kitchen archway hides a little crypt, a relic of a slower time when homes were crafted by hand. A pool graces one side, while rolling hills with resting chairs stretch on the other.
Sunset marked a serene transition to nightfall. The fading sun cast a soothing glow. There are no electric lights at Villa Laba, only candles and lanterns illuminating the scene, their flames creating a cosy ambiance with hints of drifting orange smoke. The cool sea breeze rustled tree leaves, resembling a tranquil, cinematic moment.
For us, this was truly magical.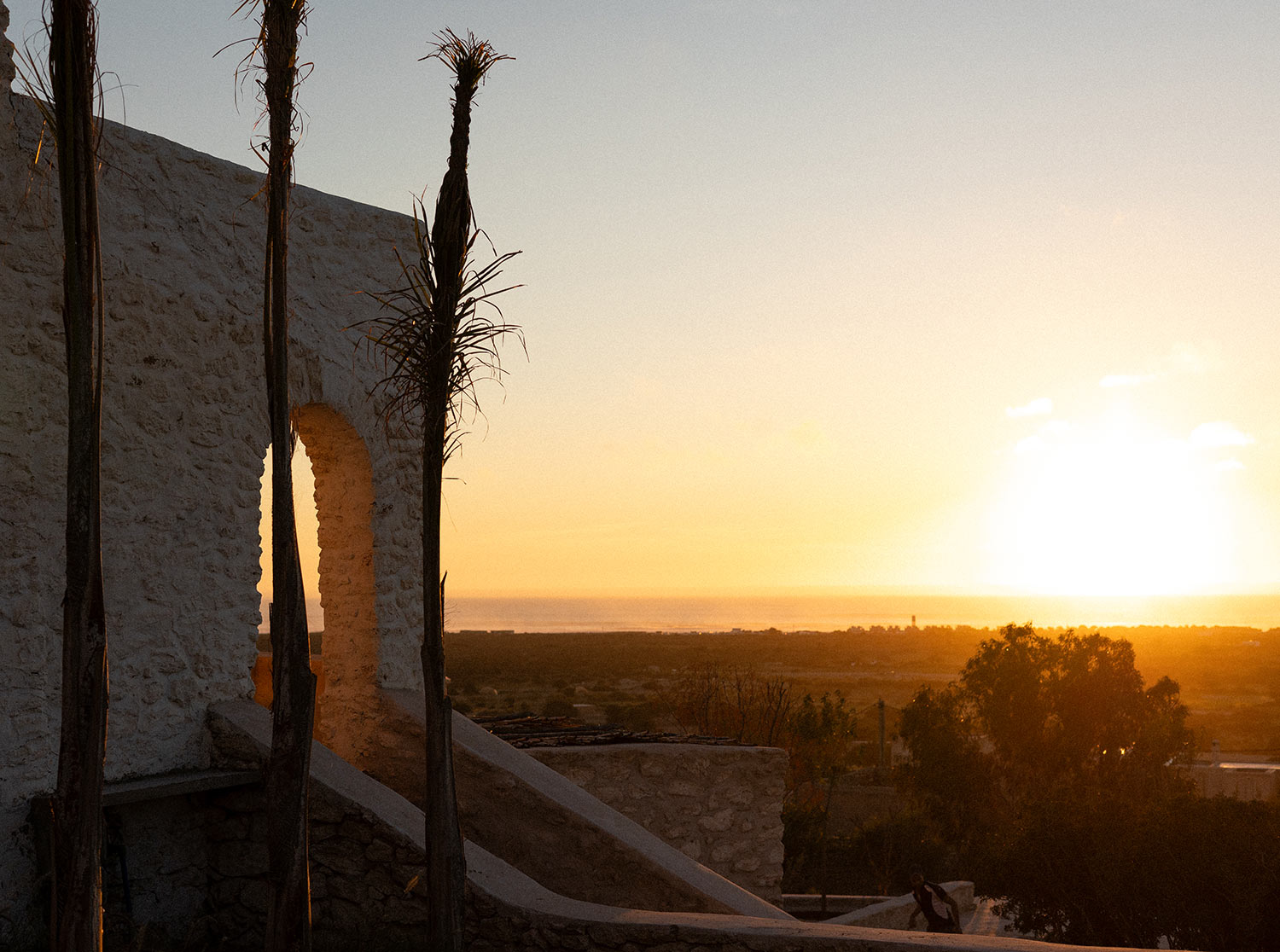 FAVOURITE ROOM
While every room at Villa Laba exudes its individual charm and character, room number 1 stands out distinctly with its high ceilings and breathtaking ocean view scenery.
CULINARY
At Villa Laba, dining is an integral part of the guest experience. You can basically spend the whole day at the hotel. A dedicated chef curates fresh, wholesome dishes blending home-cooked simplicity with elegance. Guests enjoy a hearty Moroccan breakfast with bread, Berber pancakes, eggs, honey, jams, fruits, granola, and freshly squeezed orange juice. Lunches feature salads or charcoal-grilled fish and kefta, often outdoors. The aperitivo hour on the terrace precedes dinner, indoors or outdoors, offering Moroccan tajines, Couscous, and Mediterranean-inspired dishes. The philosophy centres on natural, unpretentious satisfaction, enhancing Villa Laba's homely atmosphere. Refreshing drinks are available all day, and tea-time treats can be personalised.
LOCAL DINING
For those seeking alternative dining experiences, Sidi Kaouki offers small local eateries, albeit quite basic, that serve delicious grilled sardines, fries, and hot tajines. Additionally, there's a charming seaside restaurant/ hotel named 'La Mouette et Les Dromadaires,' which is a delightful spot for seaside lunches. Given the rural nature of the area, local dining options are somewhat limited, but Essaouira, not far away, boasts a plethora of restaurants and bars.
THE LIBRARY
As it is supposed to be a tech detox zone, there is no Wi-Fi anywhere— except for the library. Here, one can access the digital realm if needed.
WELLNESS
A day at Villa Laba isn't complete without a dip in the inviting rectangular pool and relaxing on comfy sunbeds. Nearby, a traditional wood-heated hammam offers rejuvenating steam baths and body scrubs, followed by oil massages for ultimate well-being—all without leaving Villa Laba.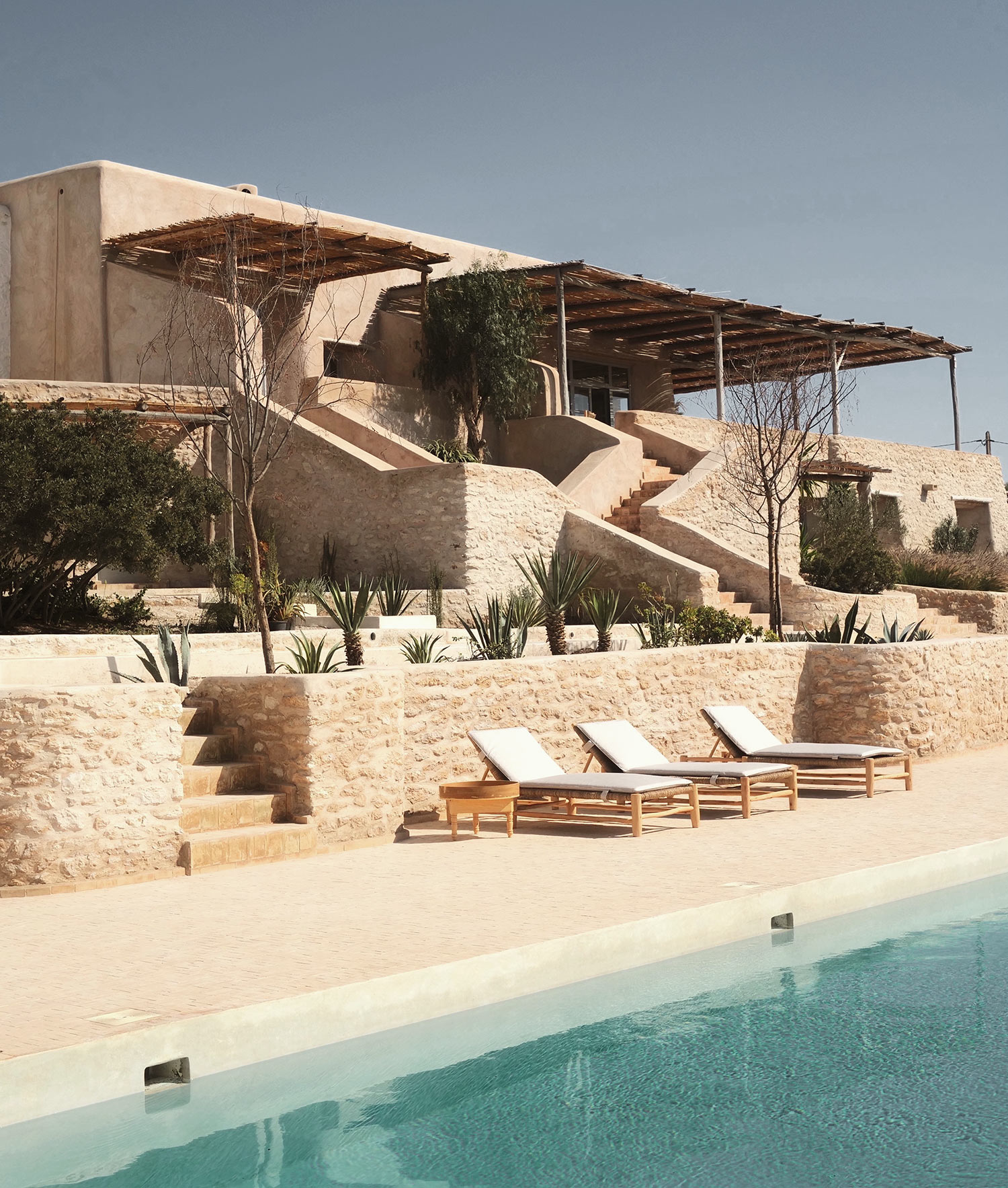 CHILDREN
Allowed from the age of 12.
IDEAL FOR
For those seeking the art of slow living and authentic, adventurous travel experiences away from conventional hotels. For us, it is an ideal base for exploring Morocco's rural charm. Filippa herself is a big fan of Essaouira. The souks and restaurants are bit more unpretentious than in Marrakech. We would also recommend horse riding along the coast and surfing (kite-wind-board) on Sidi Kaouki Beach.
Best time TO VISIT
This region maintains a pleasant year-round temperature (20-30°C), with cooler evenings. Autumn and Spring are generally the seasons with lesser winds and most popular. Summer is the windy season attracting kite and wind surfers, with higher temperatures.
GETTING THERE
The smoothest best way from Marrakech is a taxi direct to Villa Laba – which takes about 2,5 hrs and costs around 80€. There are also buses between Marrakech and Essaouira.
RENTING A CAR
At Villa Laba, guests have the option to stay car-free, with the establishment taking care of arranging transfers from Essaouira airport. The beach, a mere two kilometres away, is accessible via a pleasant walk along a dusty road, offering a safe immersion into local life (though midday can be hot). For exploring Essaouira and the coastline, the hotel can help with local transportation. However, those seeking more independence may opt for car rental. Essaouira, is just 25 kilometres away.
PRICES
From 140€ (standard room) and from 180€ (superior room) per night including breakfast depending on season. Lunch & dinner are charged separately. Please note reservations require a minimum stay of 2 nights.
Booking & Contacts
Villa Laba
Douar Ichaouine
44125 Commune de Sidi Kaouki
Marokko
©Pretty Hotels. Thank you Nesrine from L'Escale Voyage for the beautiful pictures.