Those who are a little familiar with Sicily know: The surrounding villages of the Etna volcano belong to the most beautiful locations of the whole island. Think of centuries old cathedrals and priceless palazzi, endless vineyards and a view of the Mediterranean sea. In one of the most beautiful places called Linguaglossa we discovered an inn of the most unusual kind: The Palazzo Previtera. Rather inconspicuous from the outside, it's a real treasure chest on the inside.
In other words: Welcome to a Sicilian castle.
Upon arrival, we are greeted by Alfio Puglisi, an art historian and descendant of the Previtera house. Alfio offers tea and then guides us around the premises. Downstairs on the ground floor, an international artist is currently exhibiting his work. Most artists are also given accommodation as artists-in-residence here.
the rooms
We walk up an outside staircase and enter a house of history. Colorful walls, yellow, mint and orange catch the eye. In total, there are four guest rooms and two cottages in Palazzo Previtera. You truly feel like a personal guest of an aristocratic family. We spent the night in an orange and red salon, with a view of the church tower of Linguaglossa and a foothill of Mount Etna. The bed, the bedside tables, the bathroom and the shower – everything was very stylish. Old school, Sicilian and of the highest quality.
And extra brownie points for the box containing the beauty products.
Of course, a night at Palazzo Previtera does not compare to a night in an ordinary hotel. You may hear a guest walking down the corridor in the evening. You may have a coffee delivered to your bedside on a silver platter and then watch the awakening of a Sicilian morning cuddled in your linens.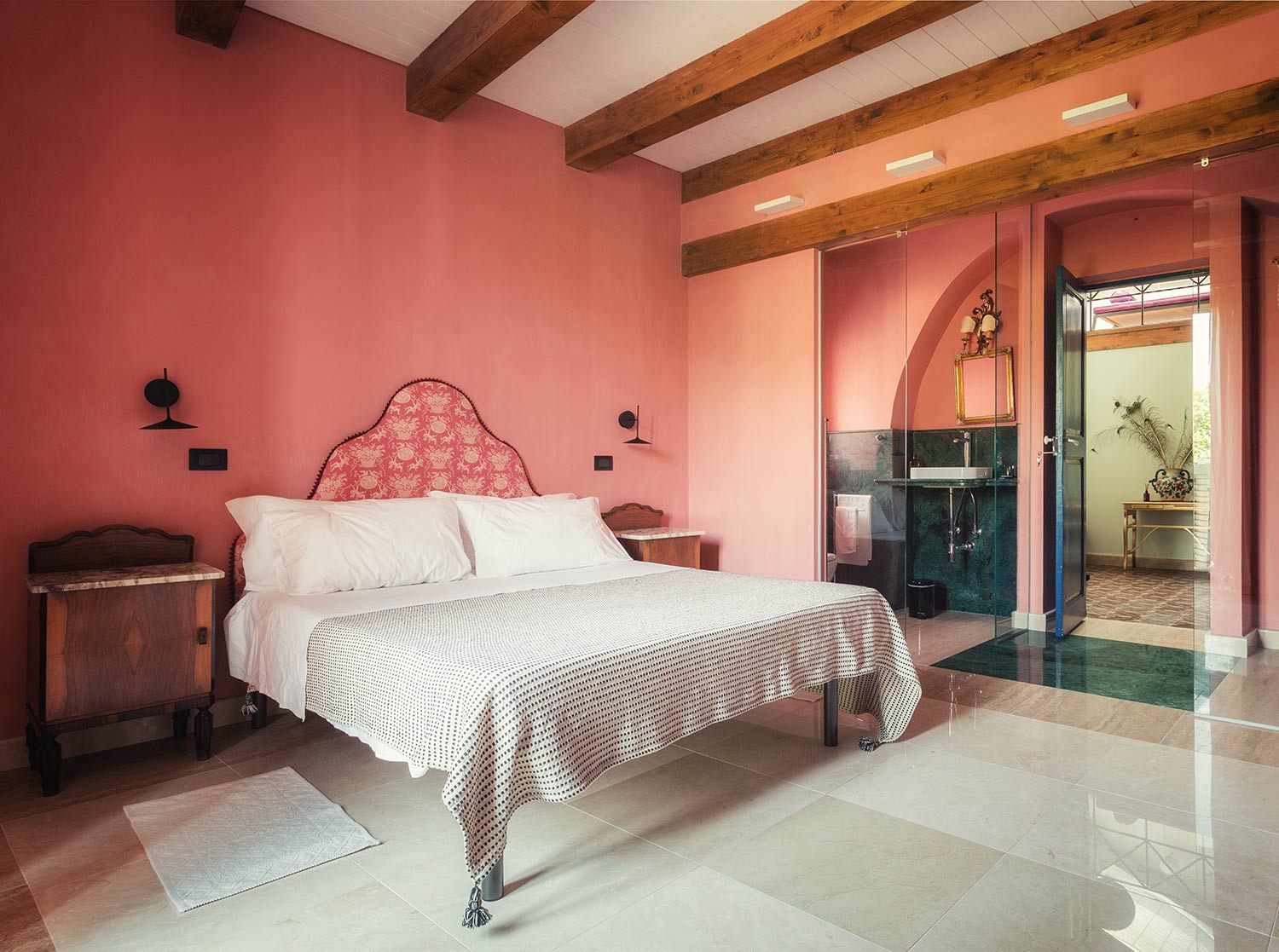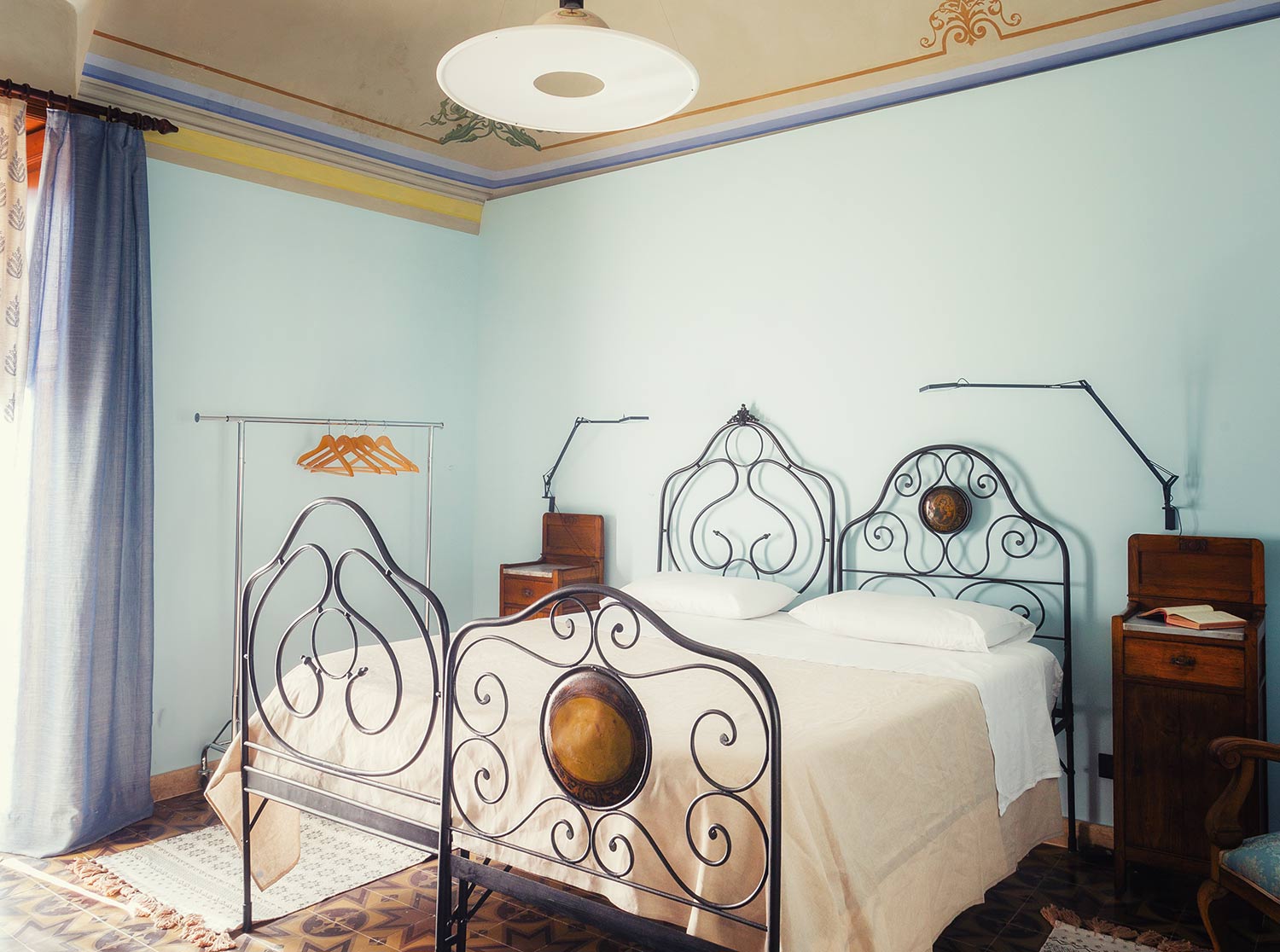 the premises
A short excursion into the Palazzo itself. During the day, you are allowed to wander through incredible rooms here and delve into the history of the house. Precious curtain fabrics hang in front of the windows, every tile on the floor tells its very own story. In addition, there are original documents such as the family's bookkeeping ledger from the 19th century.
You can experience and learn more about Sicily and its history in one day than in an ordinary beach accommodation in a whole week.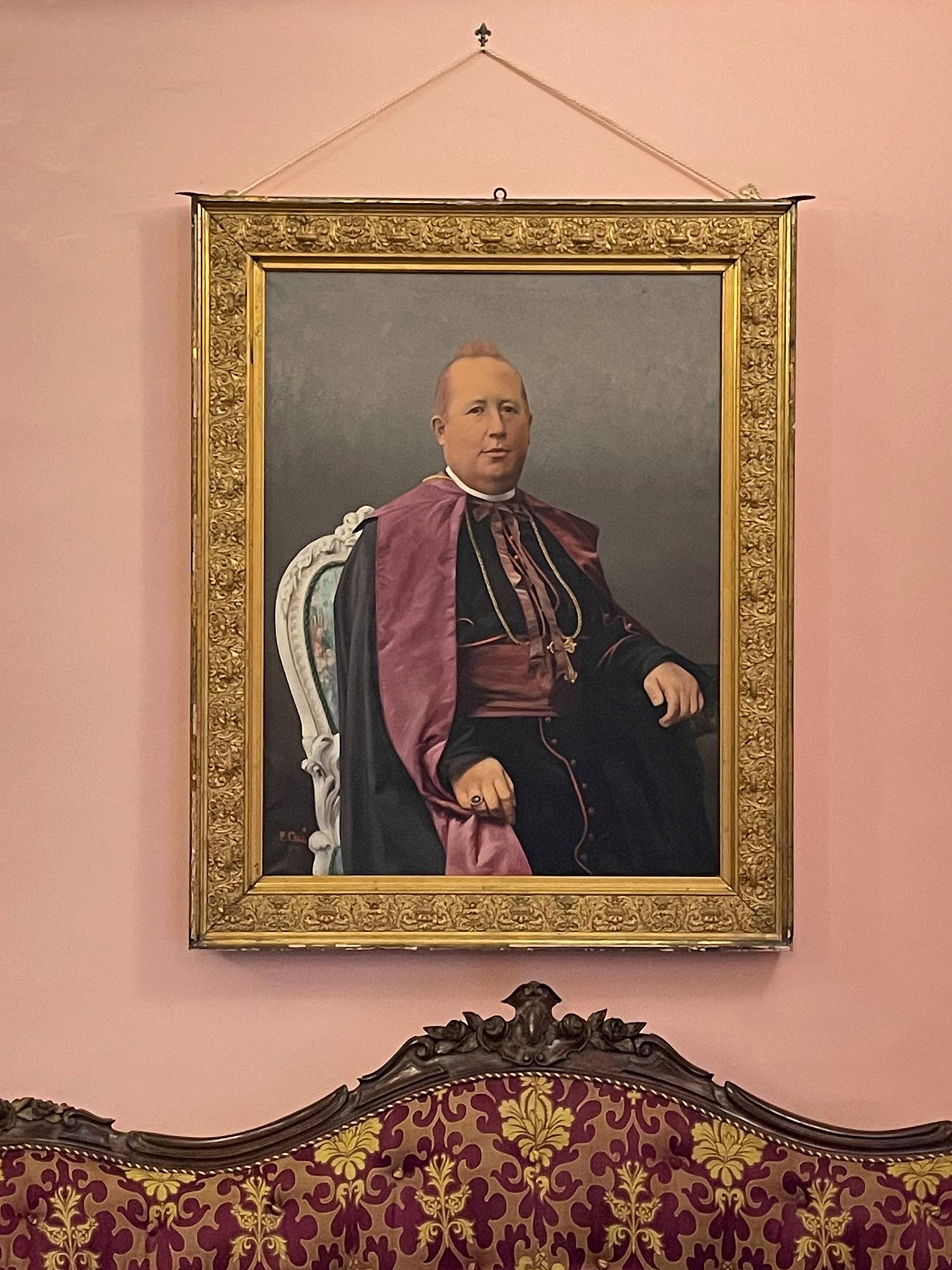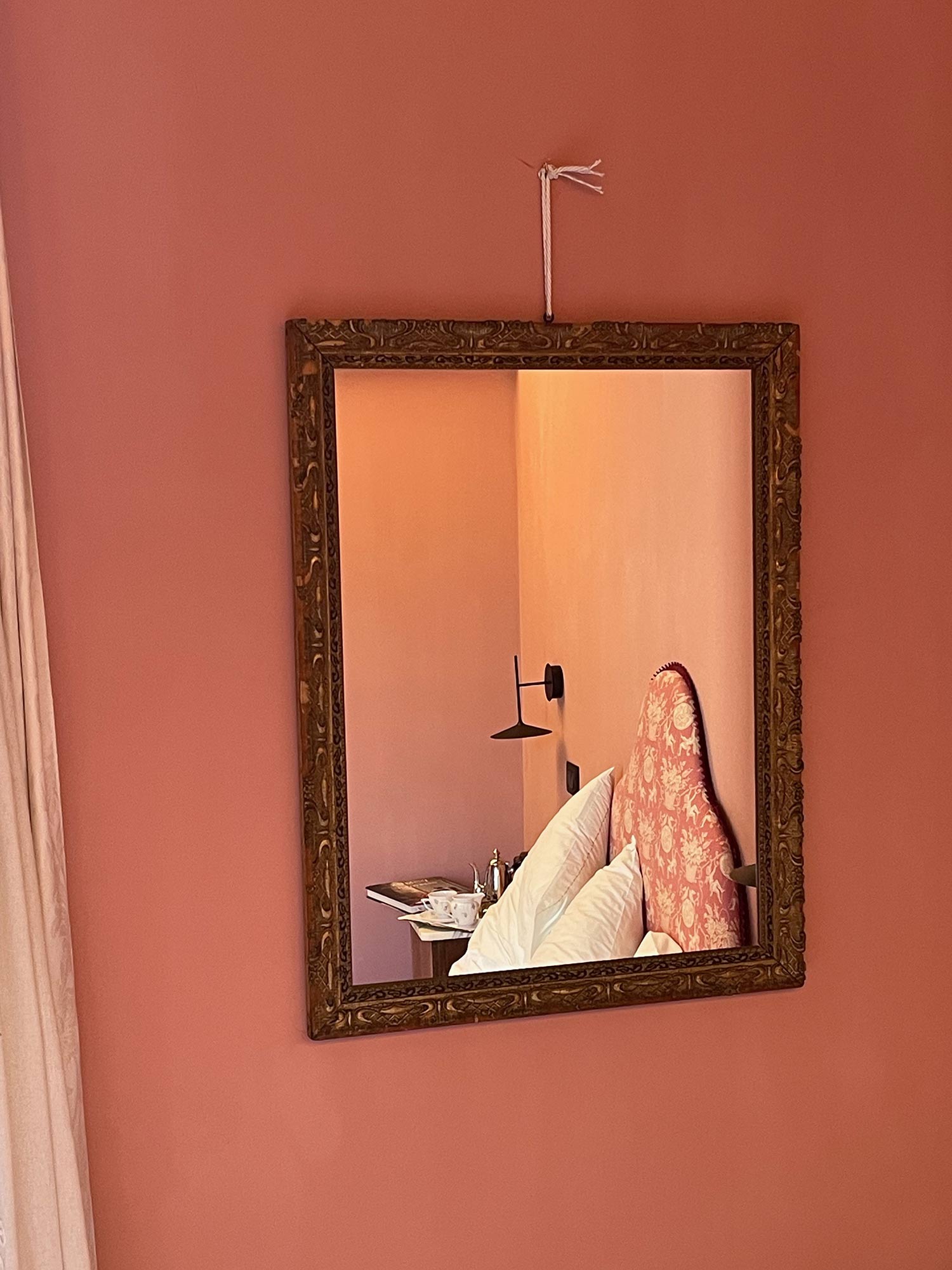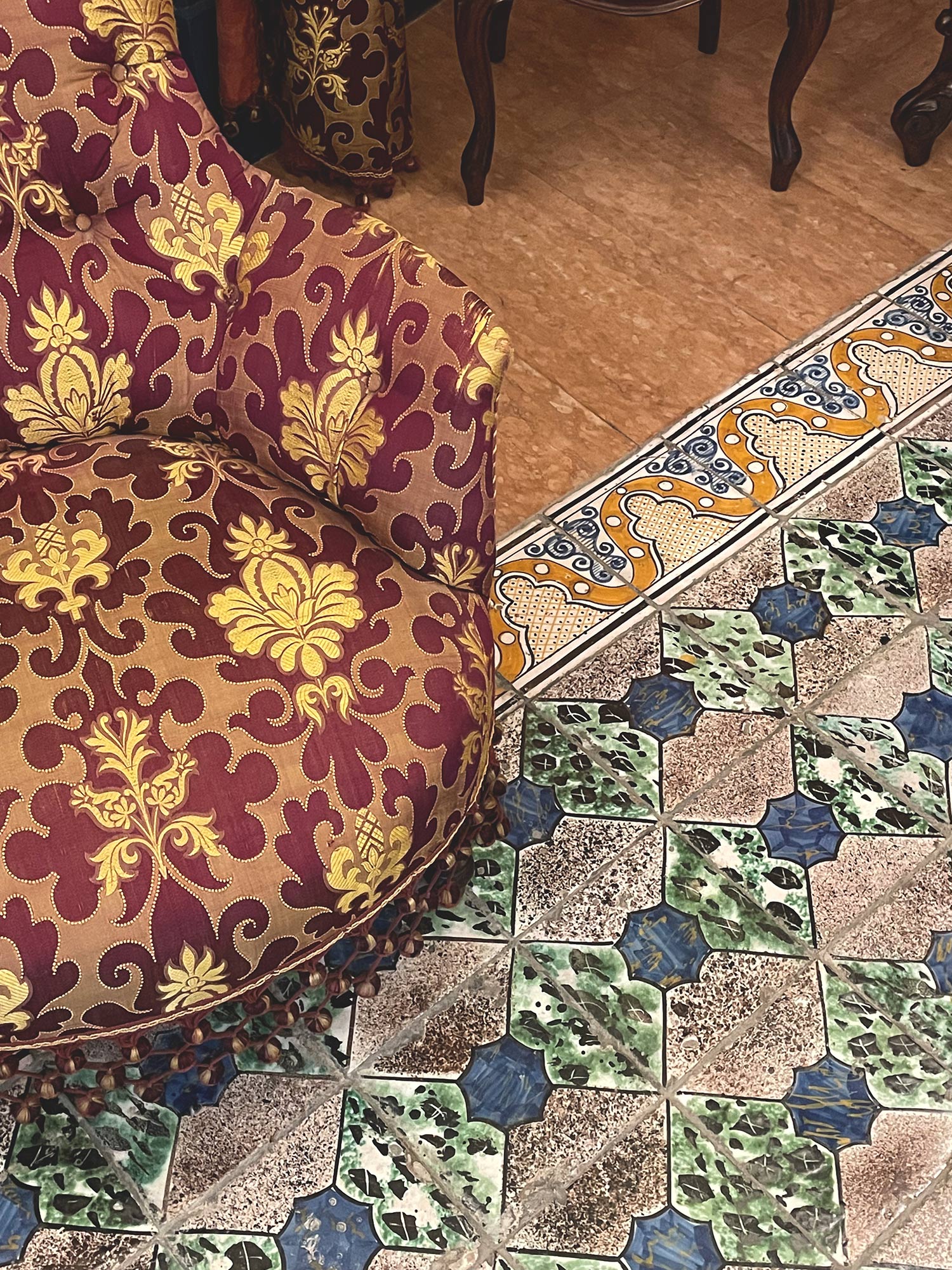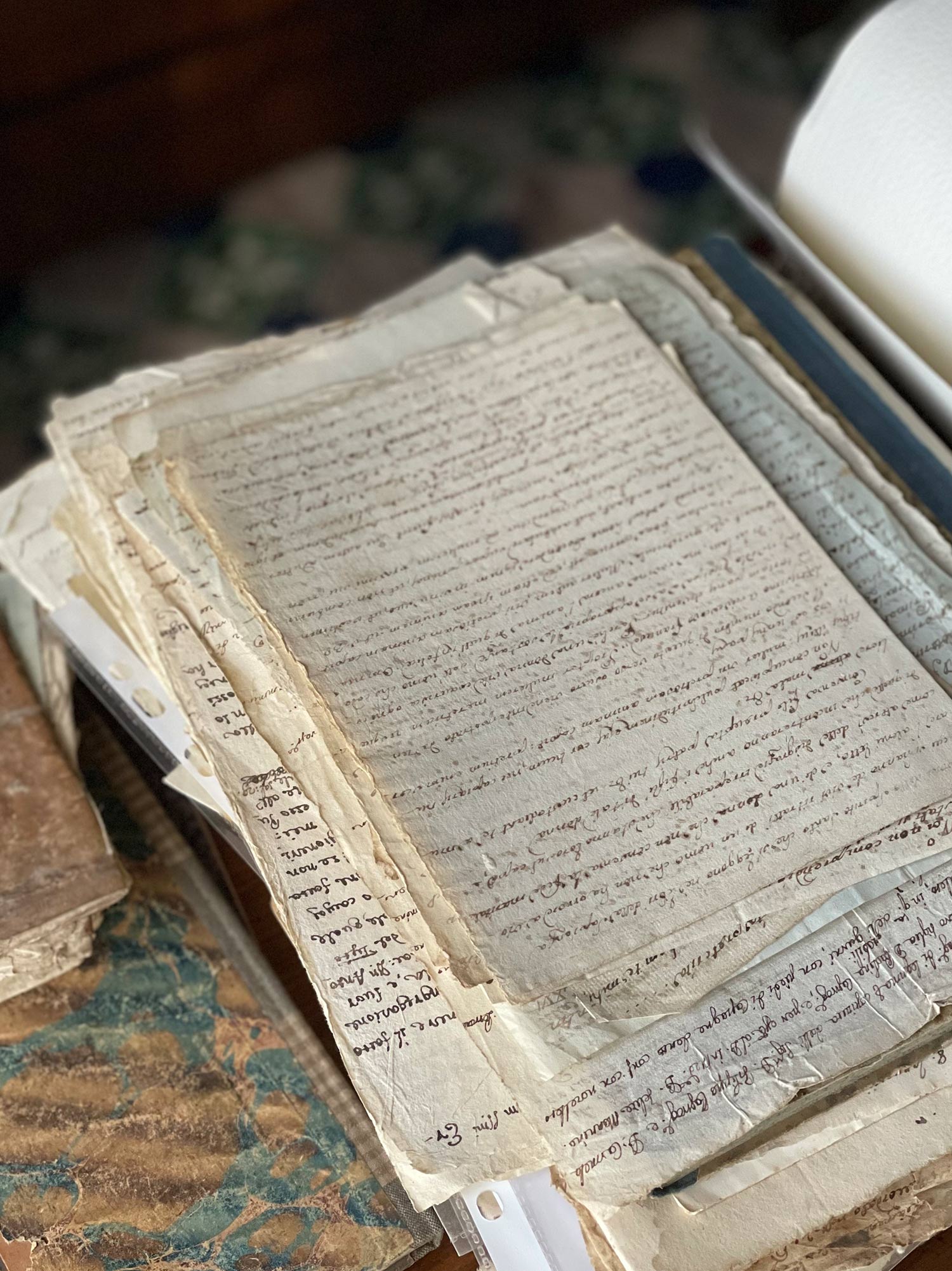 palazzo-previtera-pretty-hotels2
palazzo-previtera-pretty-hotels1
palazzo-previtera-pretty-hotels3
palazzo-previtera-pretty-hotels5
palazzo-previtera-pretty-hotels6
palazzo-previtera-pretty-hotels23@2
The history of Palazzo Previtera may be seen by every guest in the historic premises – it feels like visiting a former castle.
BREAKFAST
In the morning, guests are served a very individually prepared breakfast – either in the beautiful courtyard with a view of Mount Etna or also in one of the historic rooms. There is granola, yoghurt, fruit, fresh coffee from a silver pot, toast and homemade jams. The family empire includes its own farm as well as a vineyard, so much of the produce is home-grown.
EXCURSIONS
Of course, a visit to Palazzo Previtera must include a trip to Mount Etna. Its peak is at an altitude of 3,357 meters. Palazzo Previtera recommends a tour that takes about 5-6 hours (around 100 euros per person including a guide). Many people also want to visit Taormina because parts of the film "The Godfather" were shot here. It's a mere 35 minutes drive from Linguaglossa to Taormina. To the beach clubs (for example Lido Aurora) it is about 20 minutes.
CULINARY
Dining in Linguaglossa is almost comparable to places like San Sebastian: there are two Michelin-starred restaurants, the Dodici Fontane and the Shalai, and a number of authentic Sicilian trattorias that come highly recommended. We went to Bocca Aperta, a 3-minute walk from Palazzo Previtera. 10 points (out of 10).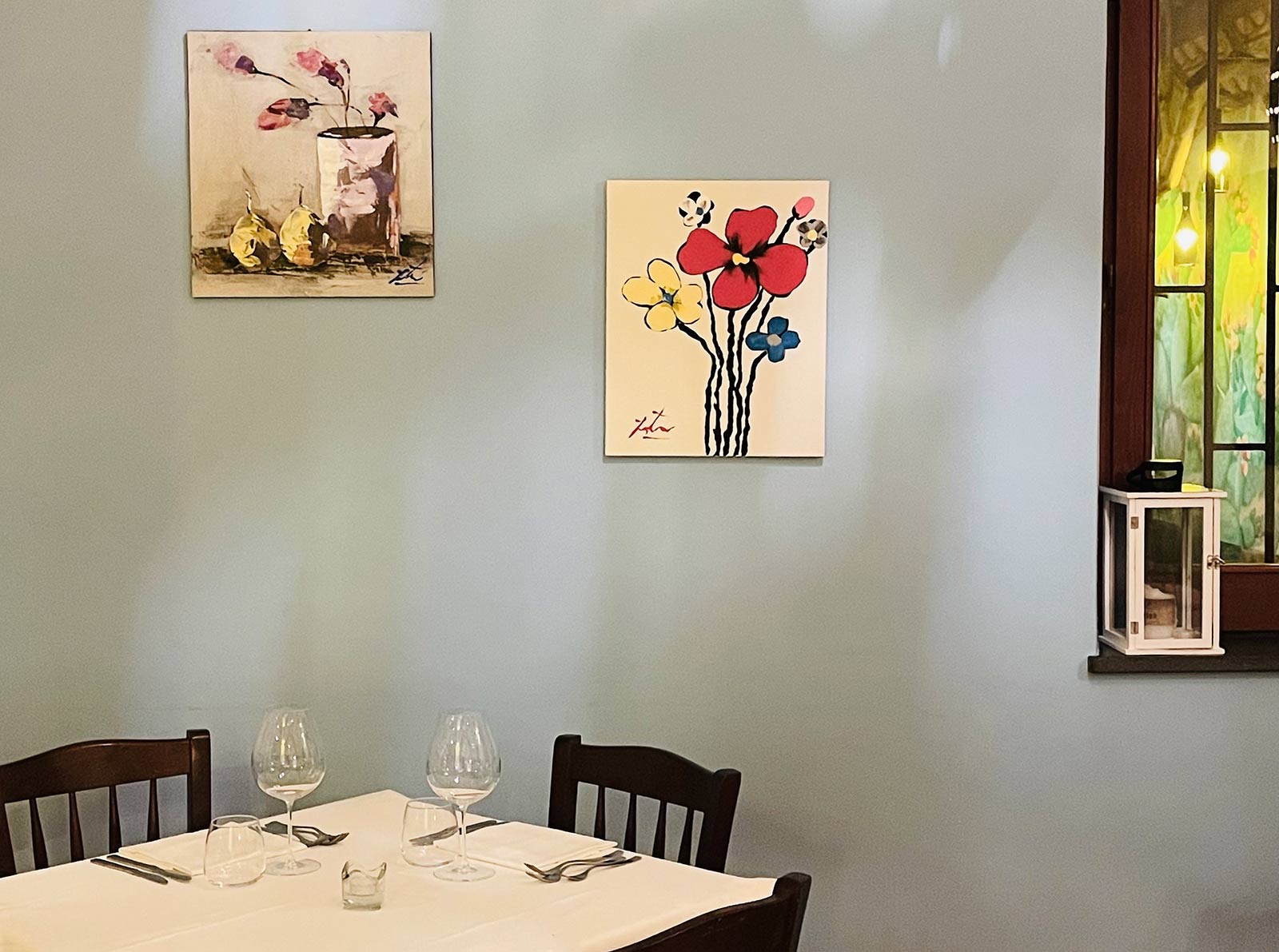 Prices
Doubles from 160 euro per night.
Booking. & Contact
Palazzo Previtera
Via D. Alighieri 24
95015 Linguaglossa
Sicily / Italy