Villa Zoe, Crete / Greece

A beautiful hidden gem only five minutes to the beaches of Crete, this place will also warm your heart due to the lovely welcome of german hosts Daniela and Kai.
Villa Zoe is beautifully located in the small village of Koutouloufari, only half an hour's drive from Crete`s main city Heraklion. And Villa Zoe is as beautiful as the name of this authentic greek village. The guesthouse has only five rooms, which hide in a cozy retreat behind a large antique wooden gate.
After countless trips to the most beautiful places in the world, Daniela Keil and Martin Braun have found their home on Crete. Daniela led her own travel agency in Mannheim for many years, so she really got an impression of beautiful places and travel. But at some point her former Wanderlust became the motivation to settle down at one of these places she had visited many times and so the couple decided to found Villa Zoe in Koutouloufari.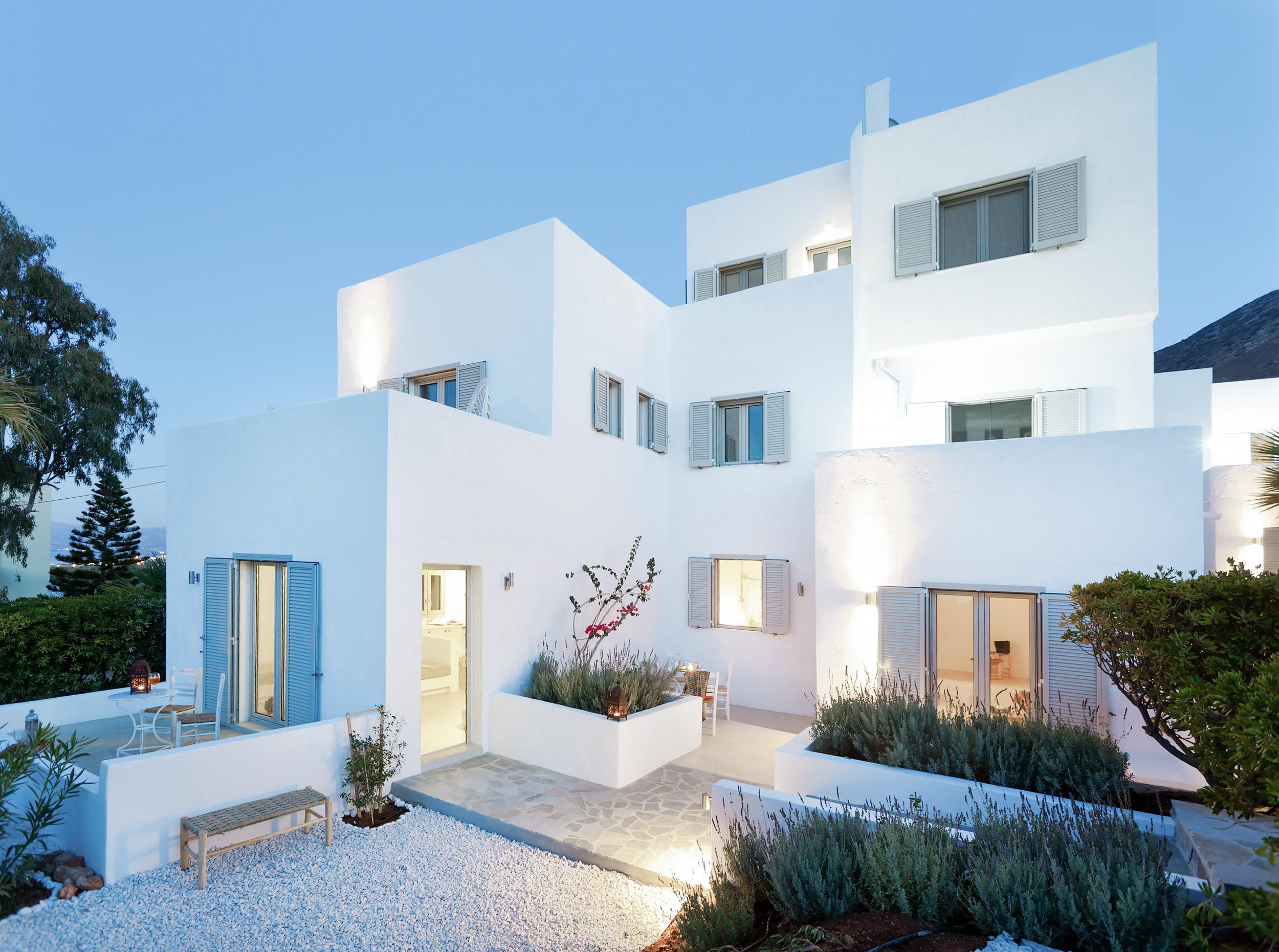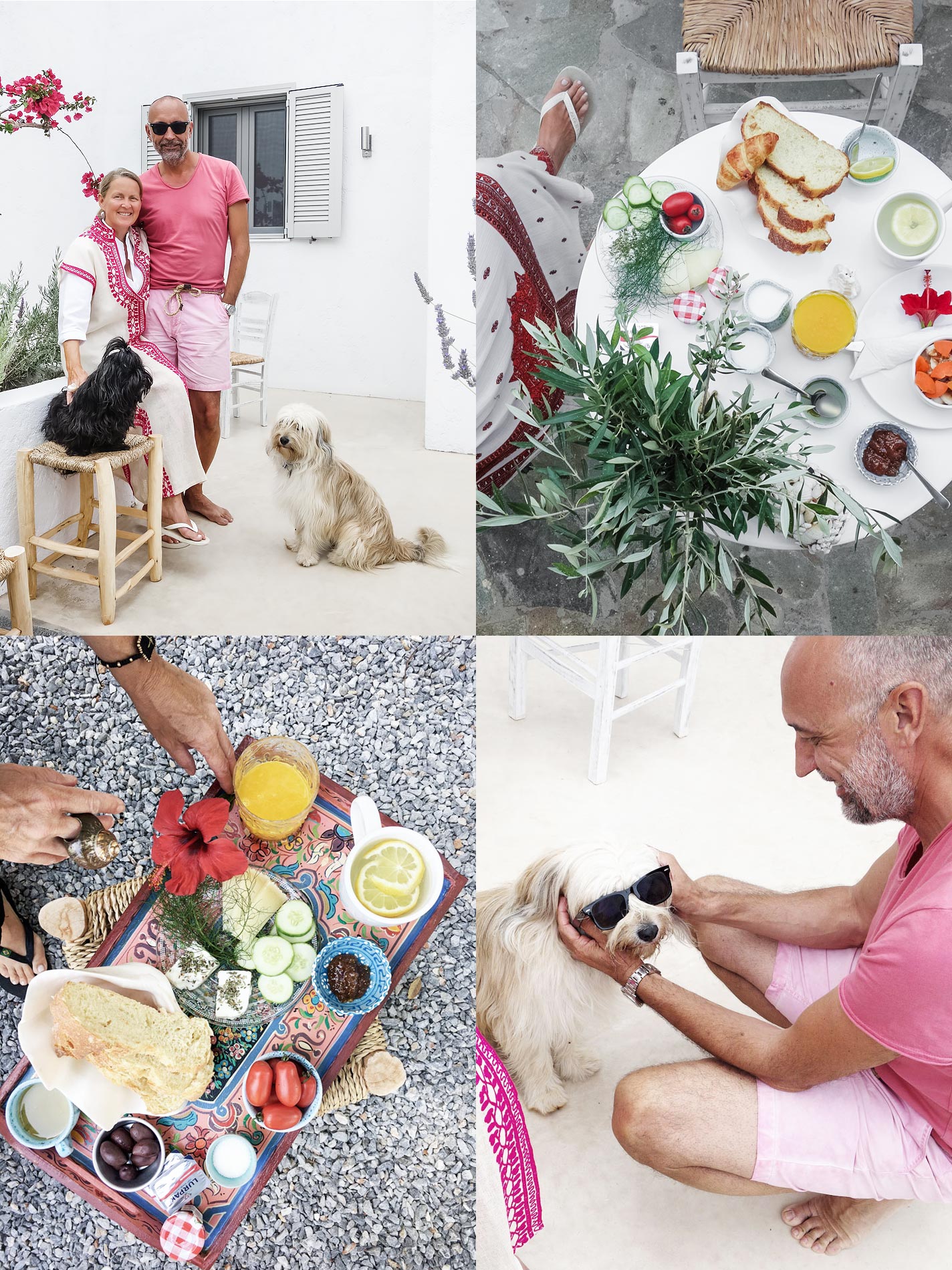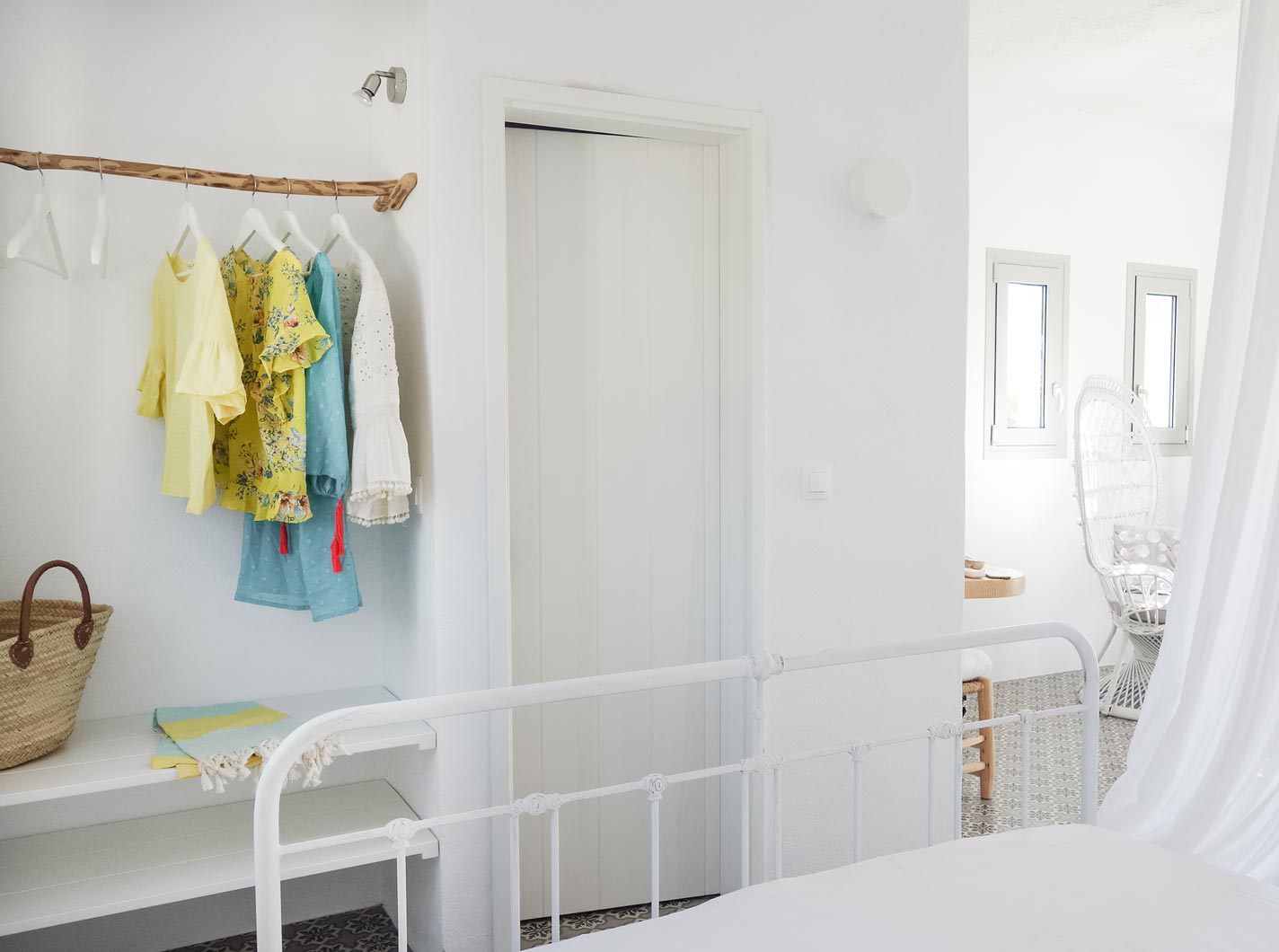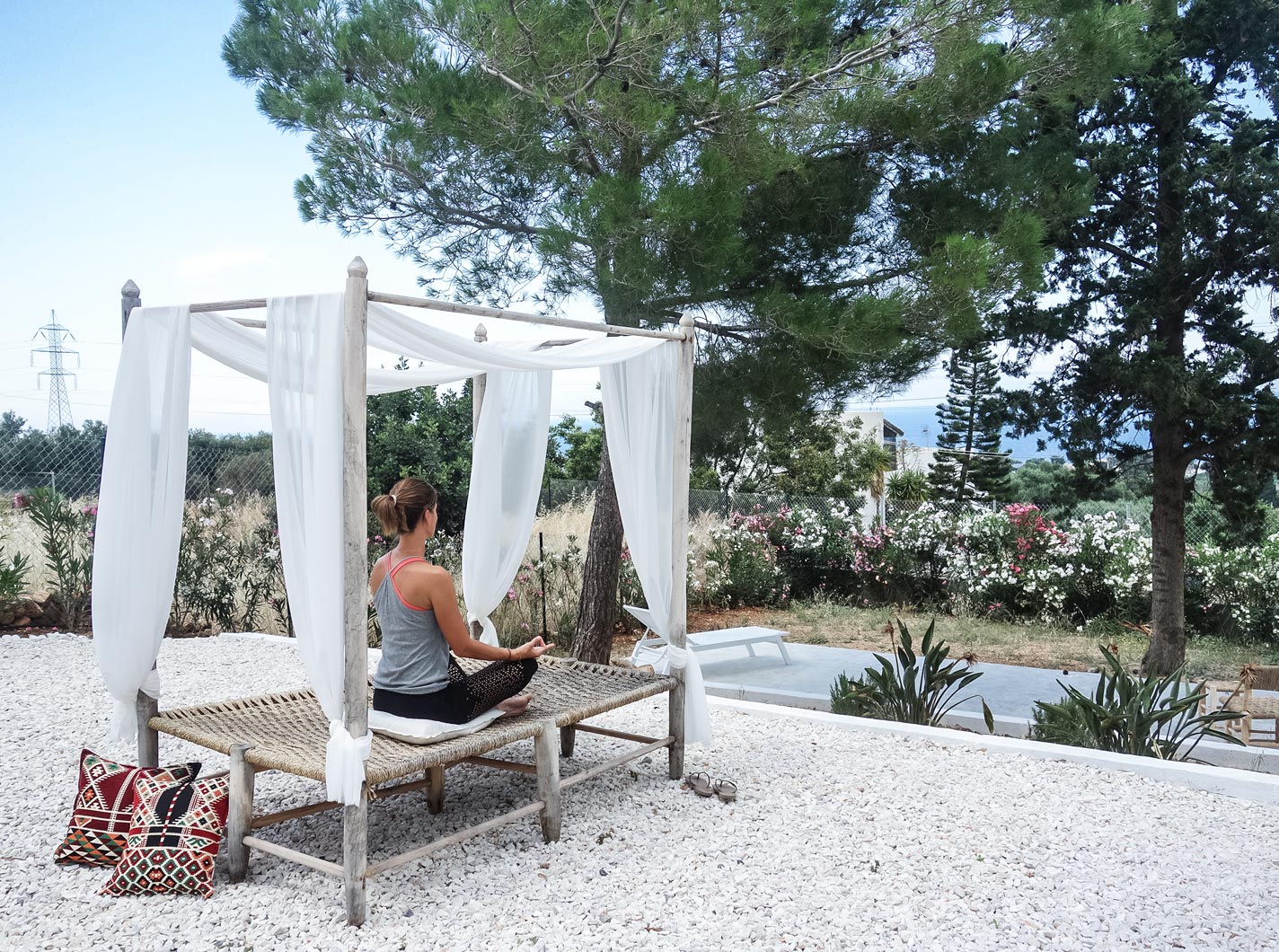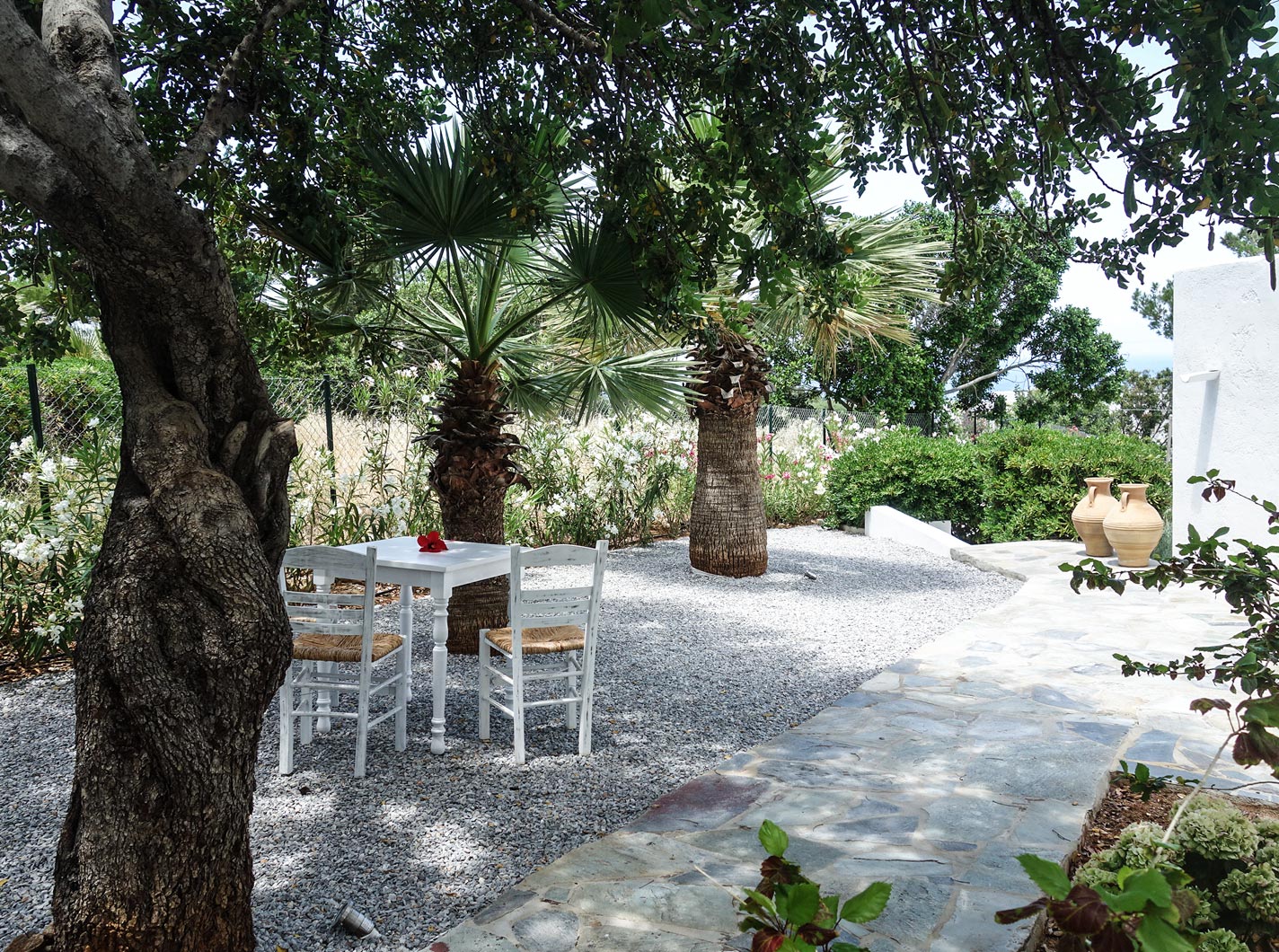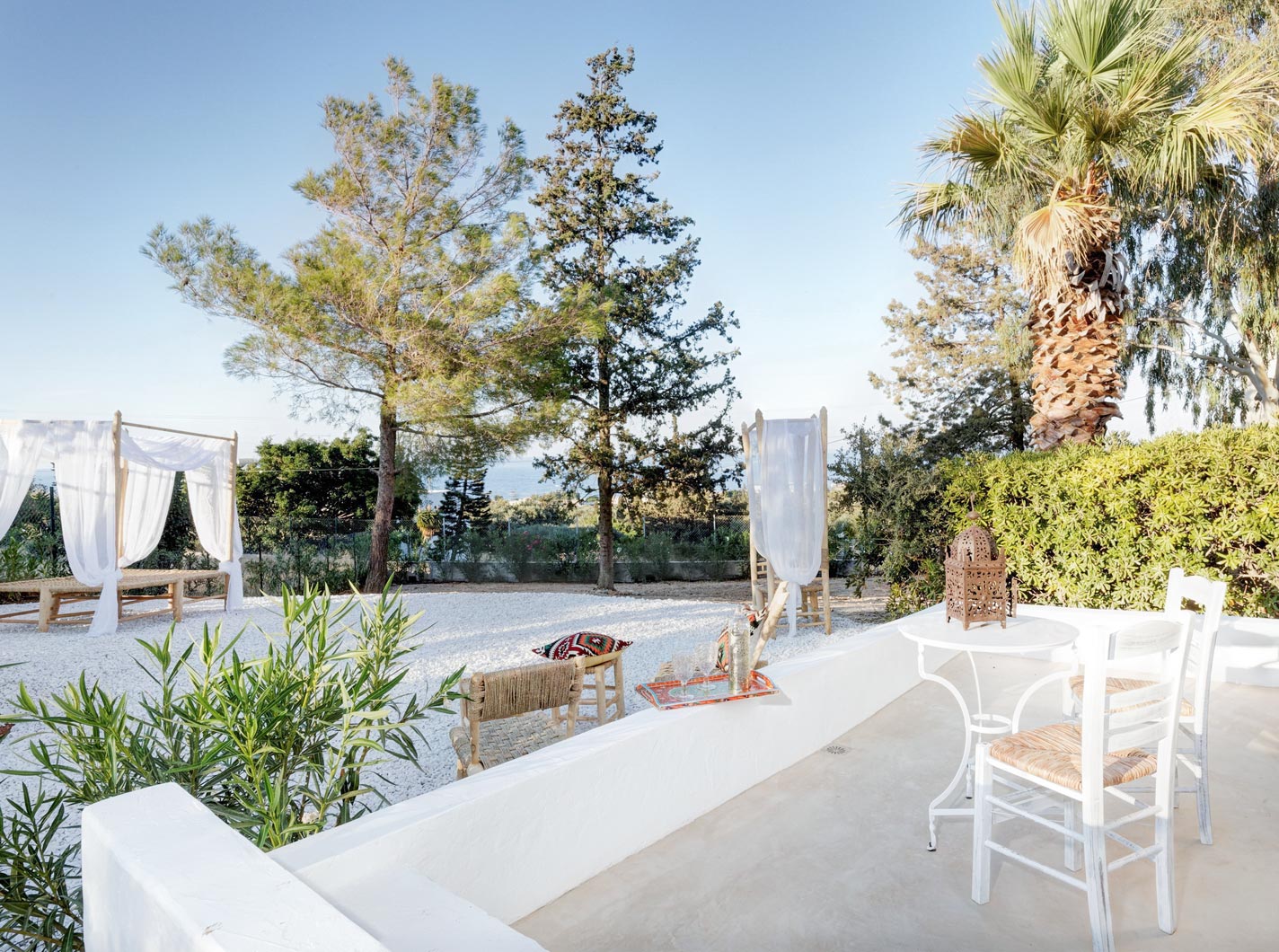 The cosmopolitan background of the couple can also be seen at the interior. The two have collected items from all corners of the world: outdoor furniture and hand-painted plates from Morocco, crochet pillows and decorative tassels from Athens, accessories from Jordan. But everything works meticulously, nothing is overloaded.
There`s a bit of boho and lots of zest for life – the Villa Zoe is a beautiful retreat in a typical Greek village, which comes alive especially in the summer months. If you miss a pool, the hosts will reply that they don`t want to waste water, where where the sea is in the immediate vicinity. To be honest: that sounds plausible. You will also not find TVs on the rooms, which nowadays shouldn't be any problem. If you still can not live without a TV, they will deliver one to your room.
It's best to be inspired by Daniela's extraordinary sense of hospitality and aesthetics. The ladies in particular could lose themselves in the mini-boutique, which the hostess repeatedly populates with her curated finds – including bags, hats, baskets and jewels – from all over the world. So you will probably leave a few treasures richer in the luggage again.
The rooms & apartments
The architecture of the house gives all residents the feeling of maximum privacy. The entrances are designed so that you only walk across the path if you want it.
Culinary
Apart from the fact that the breakfast is lovingly prepared by the hostess in the idyllic garden, she also knows the best tavernas for an uncomplicated lunch by the sea and the most beautiful restaurants, which offer local specialties. You can almost blindly trust your recommendations.
Surroundings
As mentioned before, a place called Koutouloufari has no choice but to be delightful. Everybody knows everyone in the alleyways. If you are walking down the streets with Daniela you even feel as a local. Beaches, coves and promenades are not far. Here, too, Daniela knows where to stay at what time.
Ideal for
Couples who like harmonious details and reduced design. Retreat and living infrastructure united in one place! And please have a second look at the map – Crete is one of the furthermost southern islands in Europe, so you could even check-in in April/May or September/October.
Prices
The Boho, Arrivato and "Buttermilchkuss" rooms cost 165 euros including breakfast, Carpe Diem & Jacques cost 175 euros including breakfast, all per night.
Booking & contact
Villa Zoe
Europis, Koutouloufari 700 14
Crete / Greece