Perhaps it's because of the inhabitants keeping more to themselves that Andros, the lesser trodden Cycladic island a mere two-hour ferry ride from Athens, has been unobtrusively enjoying its native offerings. Characterized by a wild multi-faceted landscape of abundant flora and water springs, the island has traditionally been an agricultural, fisheries and shipowners community, fusing Venetian, Byzantine, and Ottoman architectures as well as impressive art collections hosted in its marvelous main town ("Chora").
It comes to no surprise then, that Mèlisses Andros, a true gem of a quaint beachfront retreat still doesn't have its own pin on the island's navigation maps.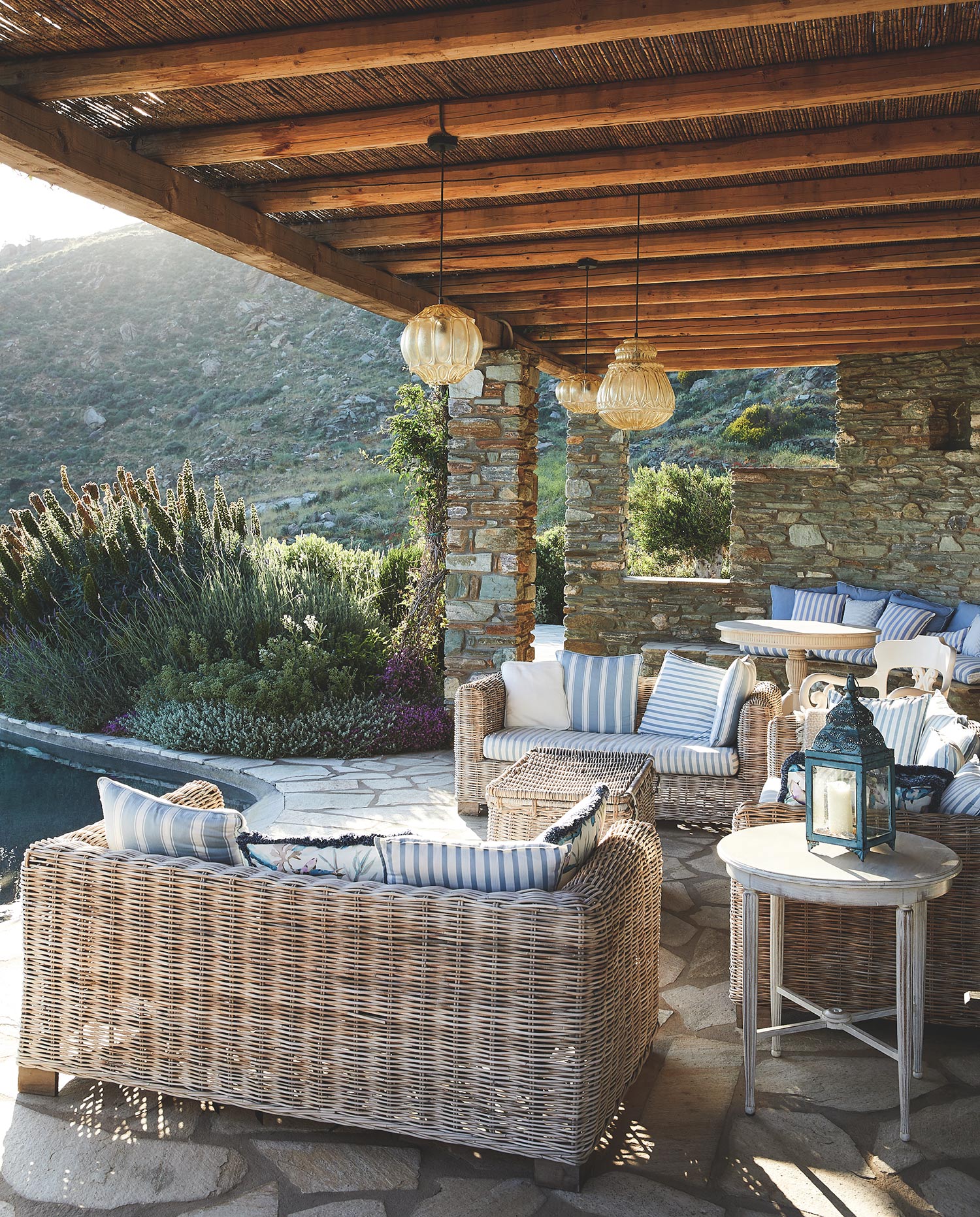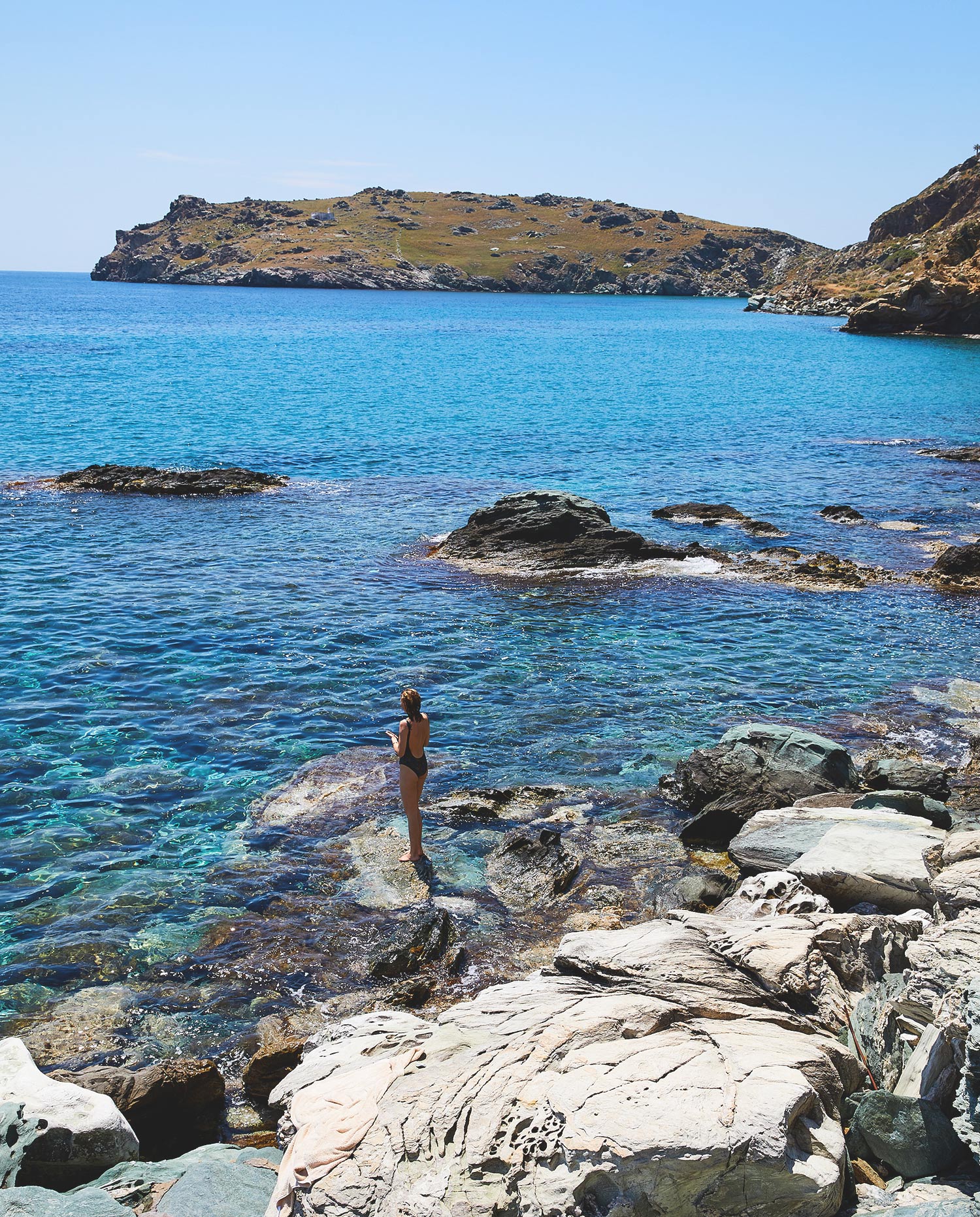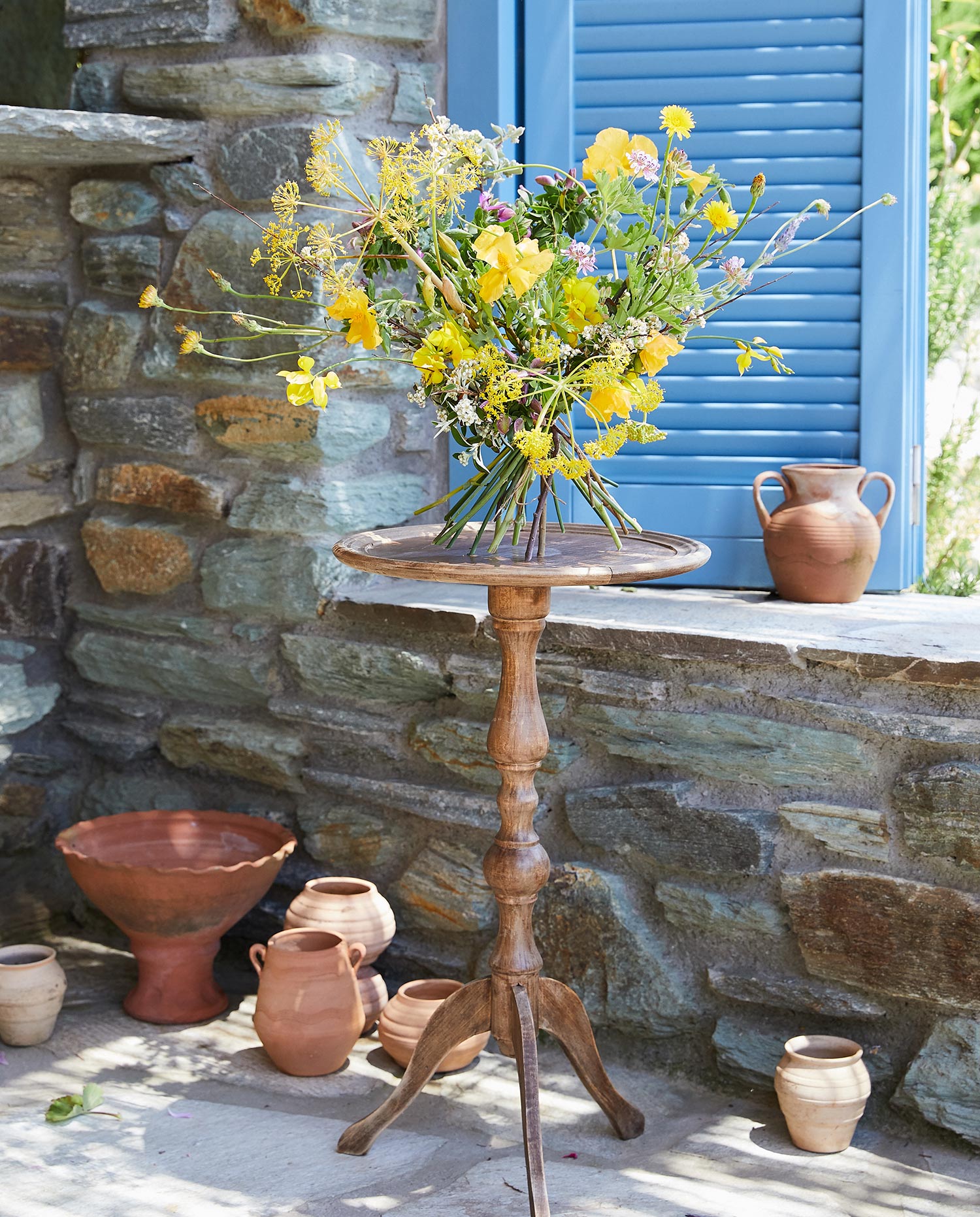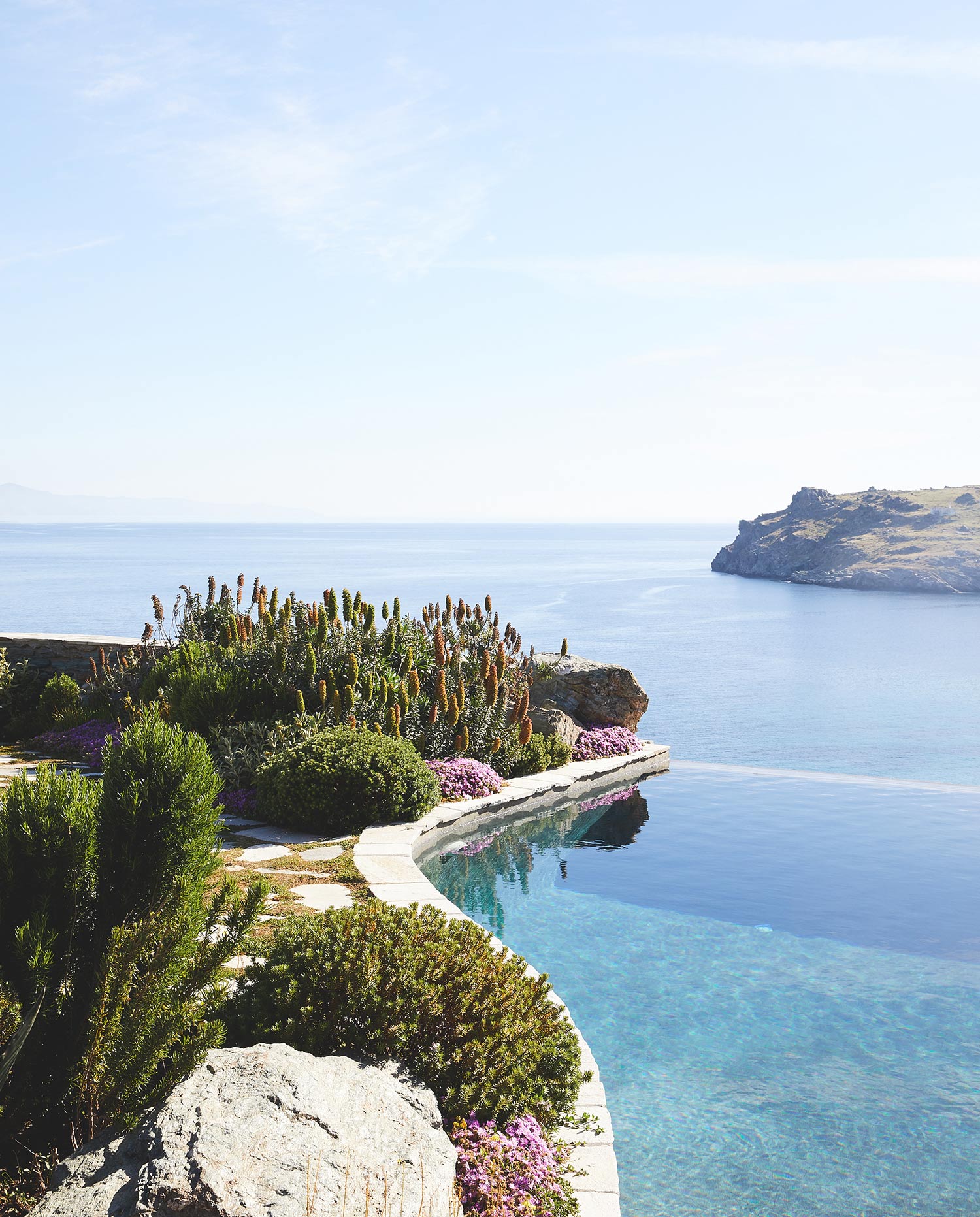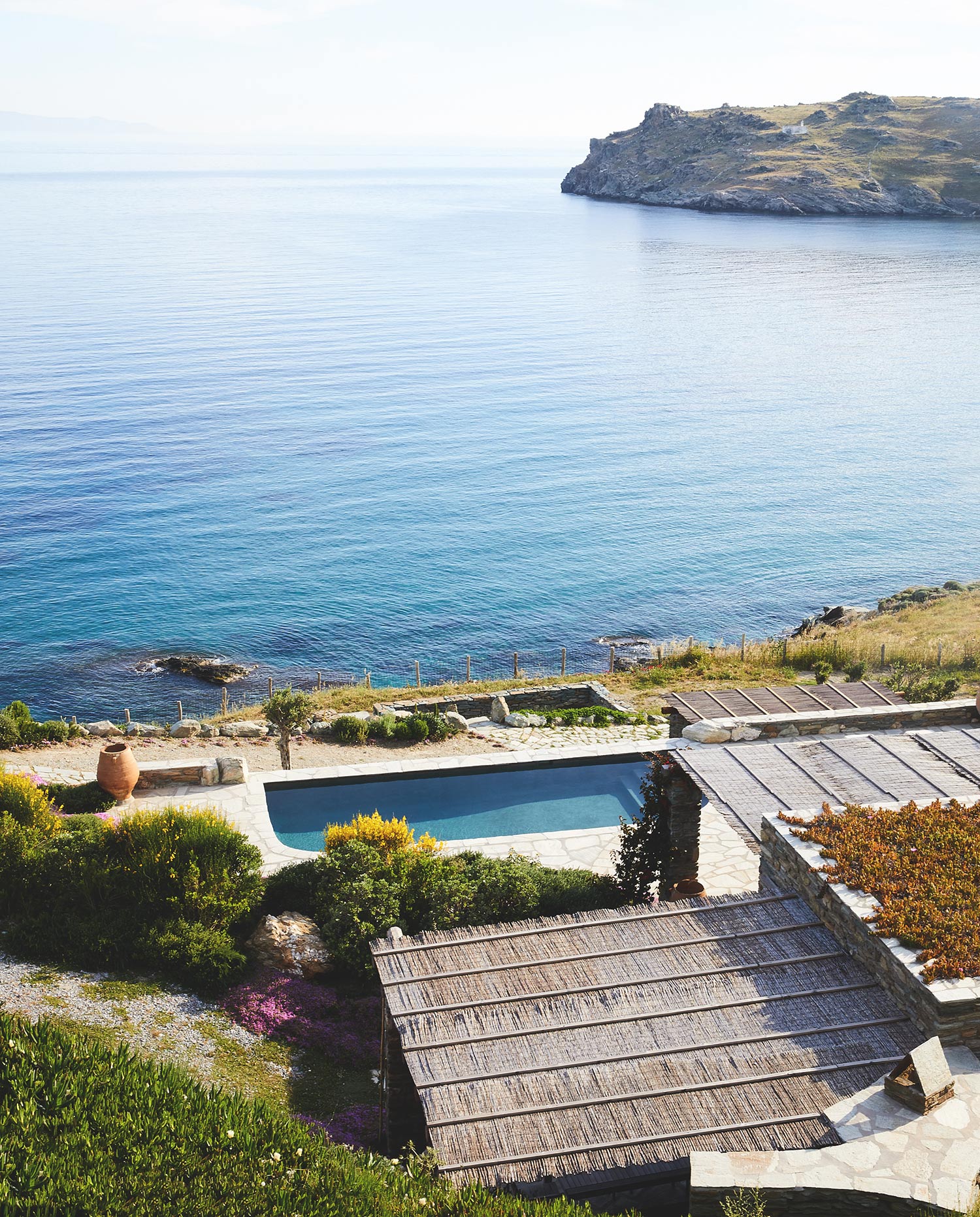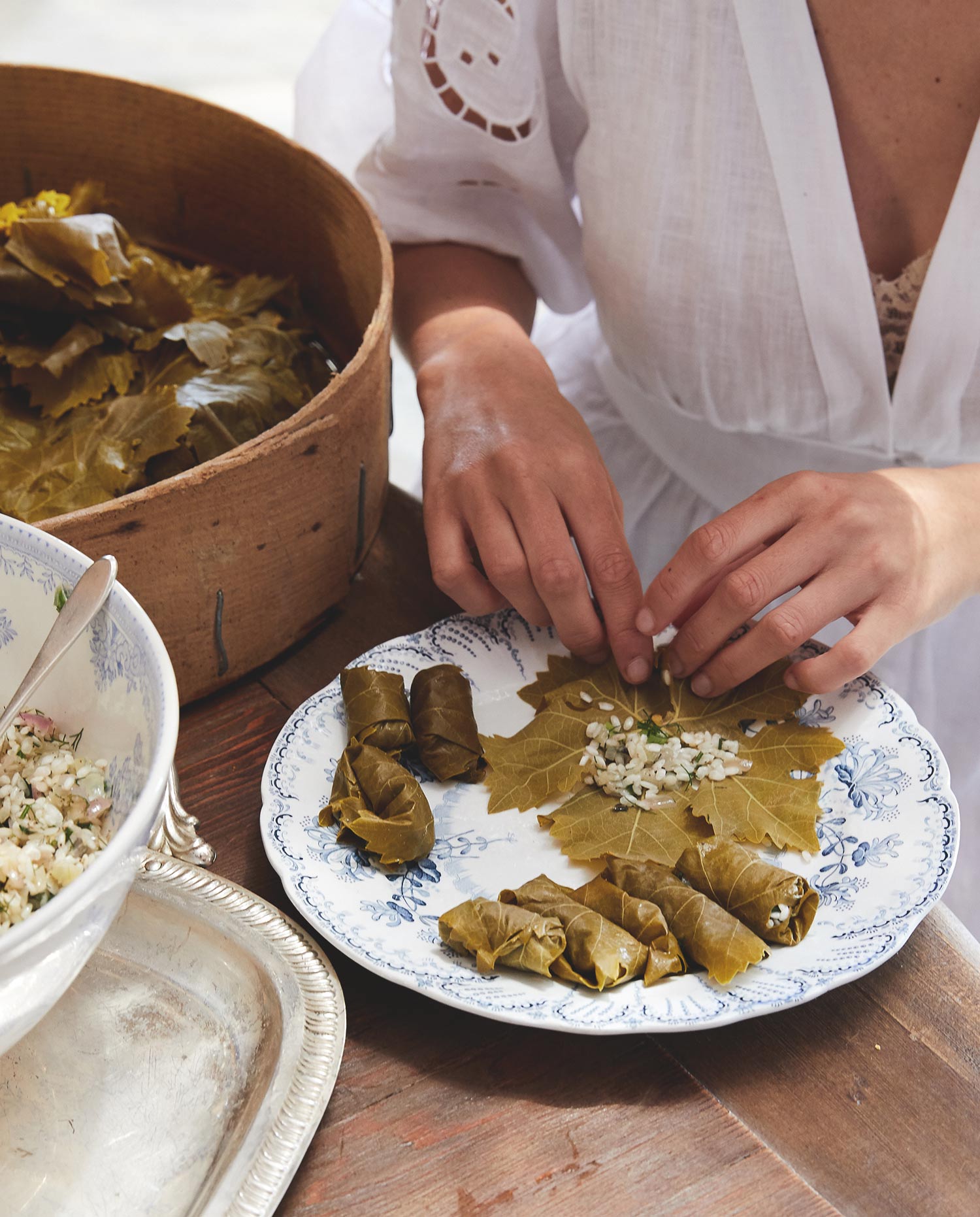 Melisses_Workshop_5-17_Flower_Lesson@2
Melisses_Workshop_5-17_Dolmas_050@2
Divine views and a terrace to die for: The location of Mèlisses Andros could not be better.
"It is part of the journey and the treasure-hunt adventure" says Allegra Pomilio, the young Italian proprietor from Abruzzo, who came to the island some years ago with her family and fell in love with the land.
Descending the winding steep roads (4 x 4 vehicle advisable!) up to the hidden entrance of Mèlisses, you are rewarded with a vista that takes you back the old nautical stories of Andros – the ones were the women gazing across the deep blue had been anticipating their spouses' return.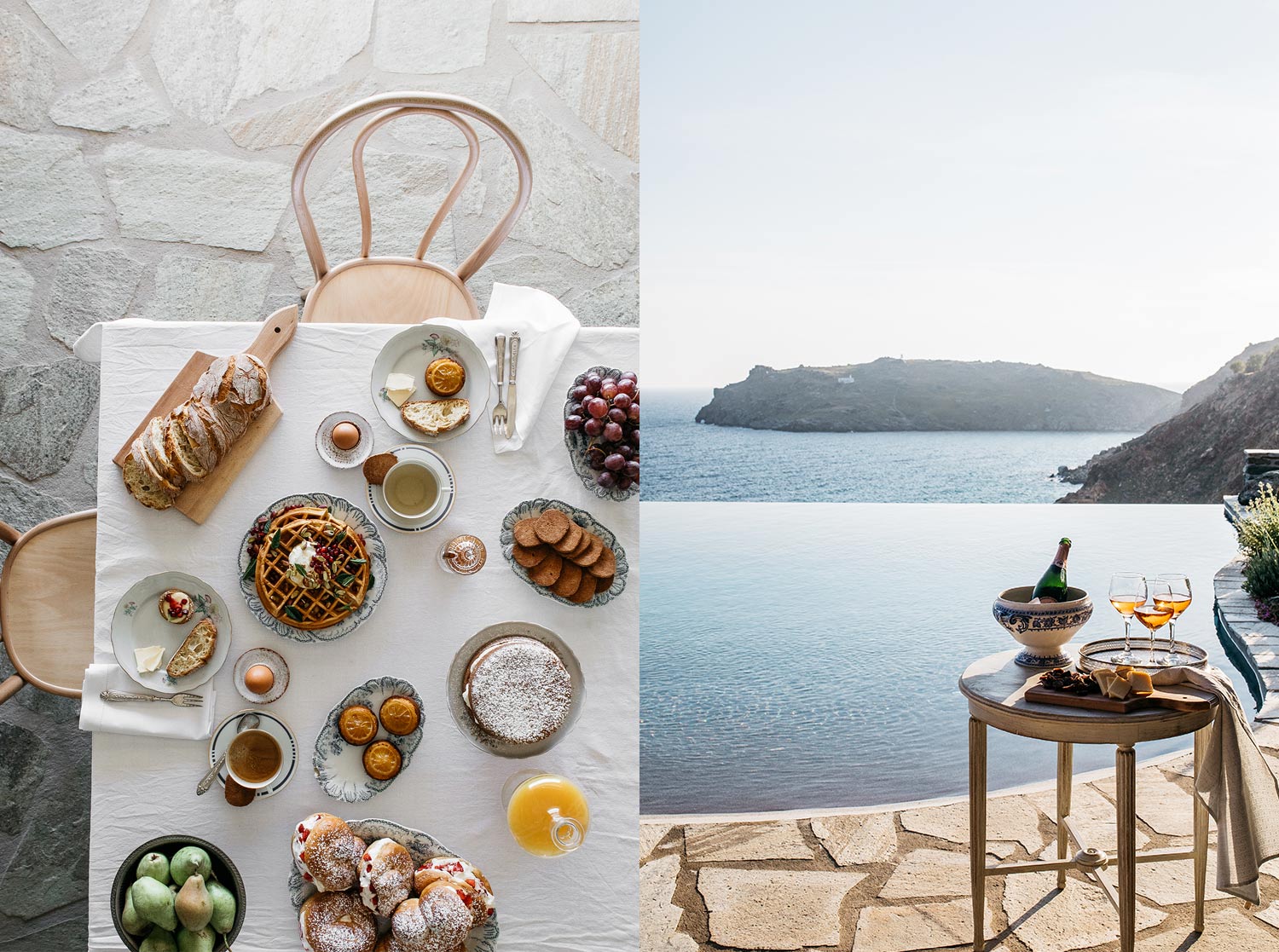 The one-hectare land of Mèlisses sits on top of a private rocky beach overlooking Gyaros, dissolving in the landscape, with its rough rocks and local plants submerging you into a sense of calm.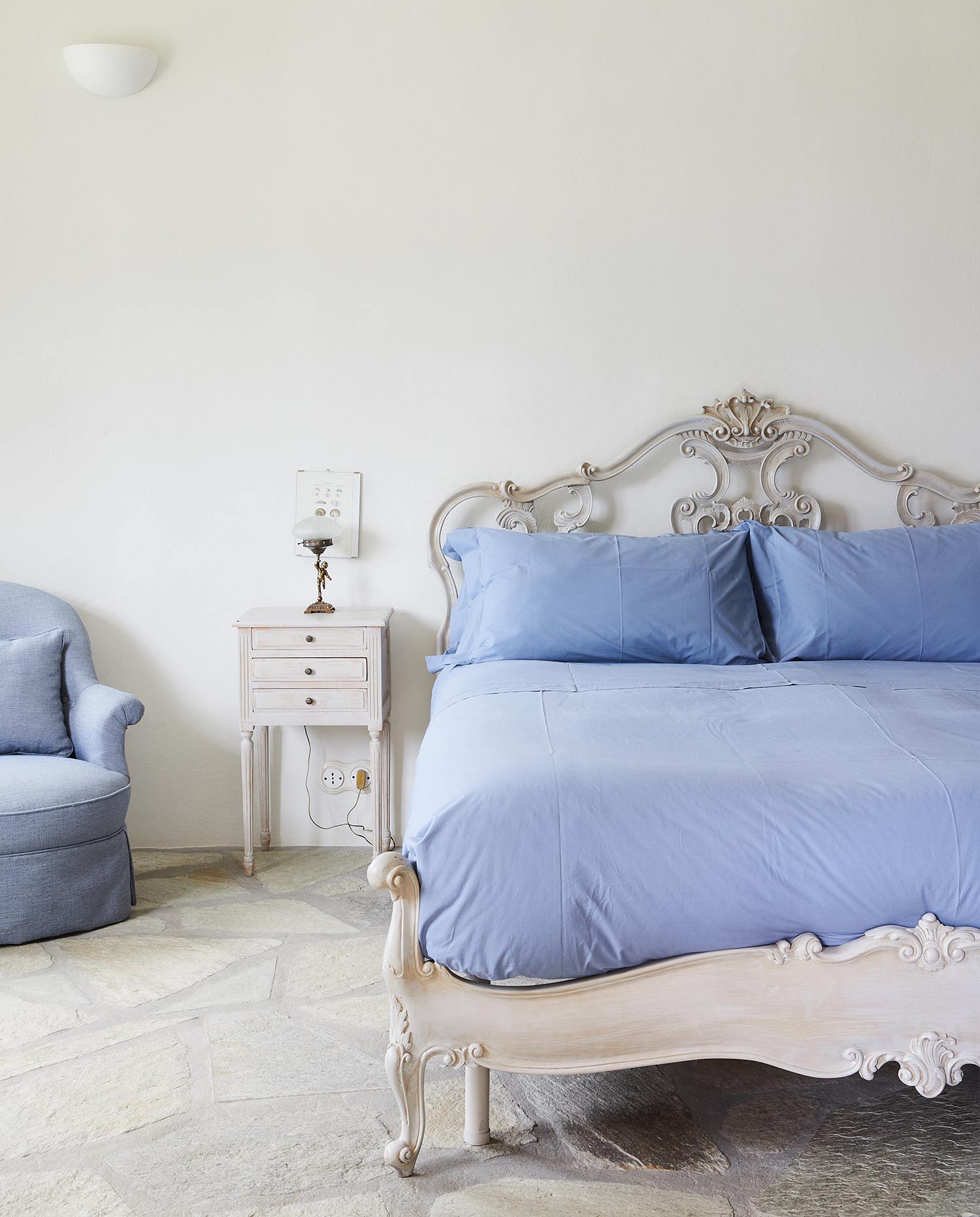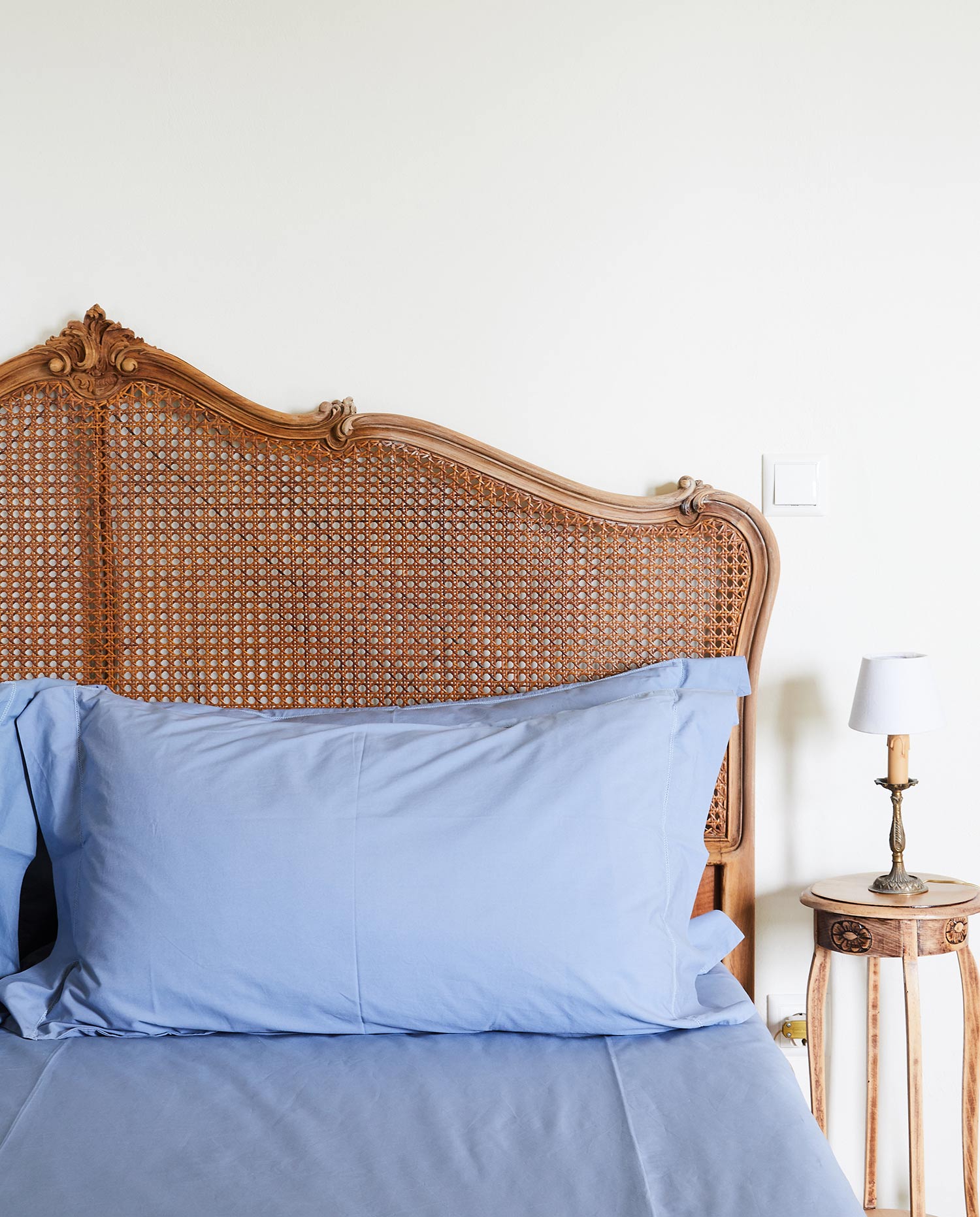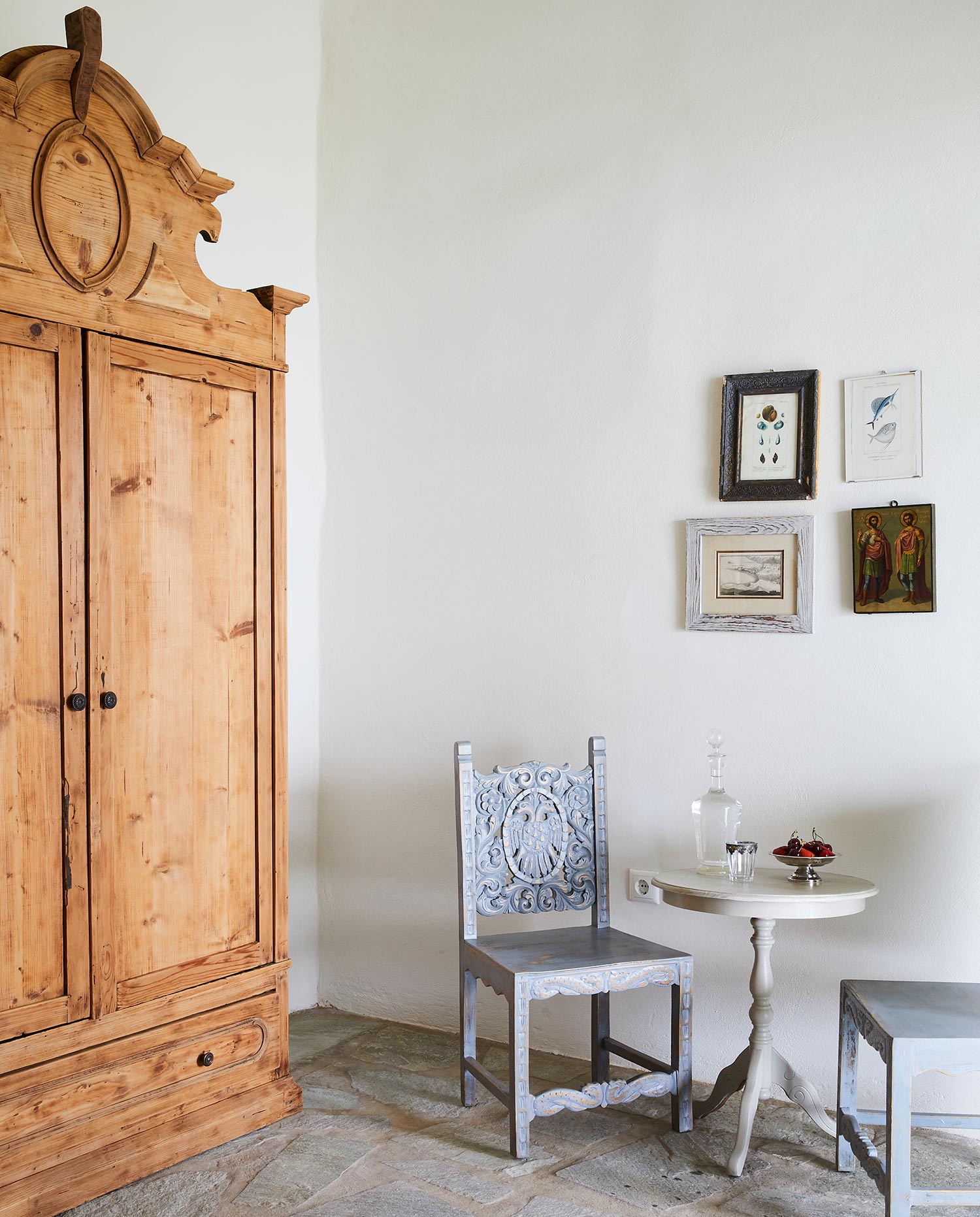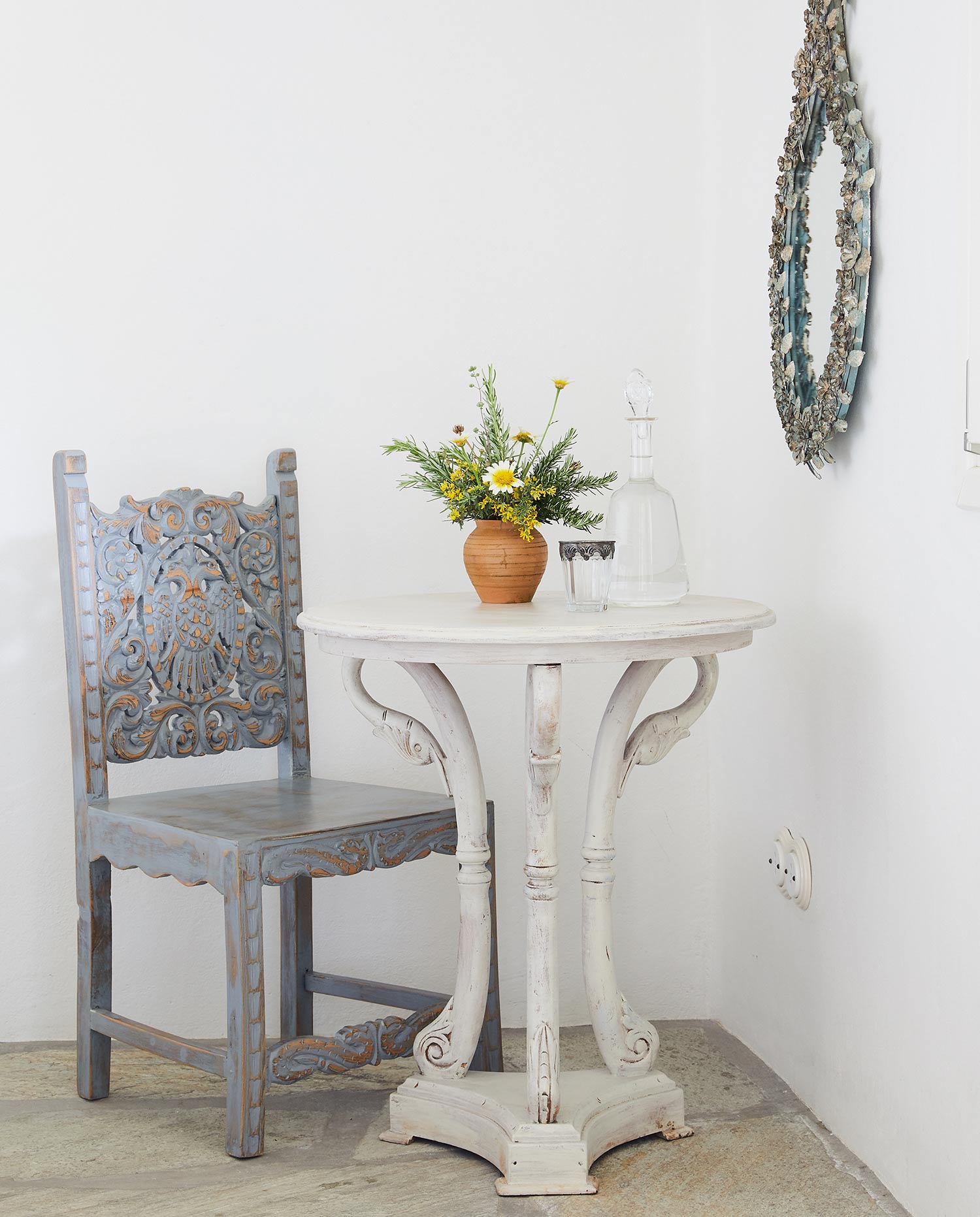 Melisses-andros-interior6@2
Melisses-andros-interior7@2
Melisses-andros-interior8@2
Melisses-andros-Workshop5@2
Allegra opened the residence at the age of 24, and it is evident that it has imbued in it the source of inspiration and wonderment that her well-travelled free spirit holds. A delicate photographer and art director herself, with a penchant for antiques and visual aesthetics, she has decorated the six rooms with simplicity and soul, mixing French mattresses, Italian linen and old furniture from local mansions. One of the rooms benefits from its own private pool, whereas the rest can enjoy the sun setting while plunging in the infinity pool (comfortably salty), situated in front of the Main House.
And that's where the heart of Mèlisses beats. It is in that long communal wooden table and the pleasing open plan kitchen with its stunning counter (a repurposed old marble balcony), where all culinary enchantments take place.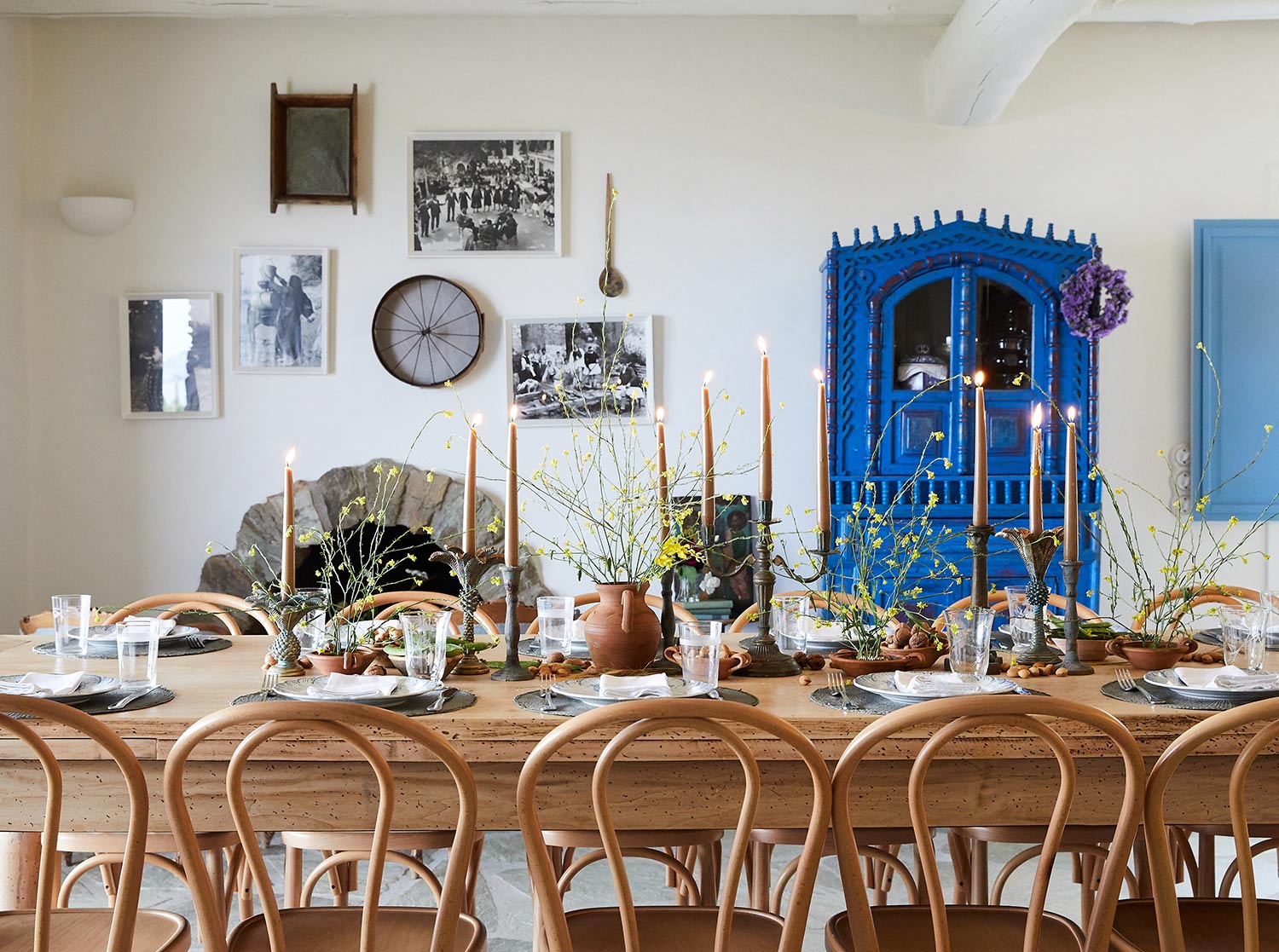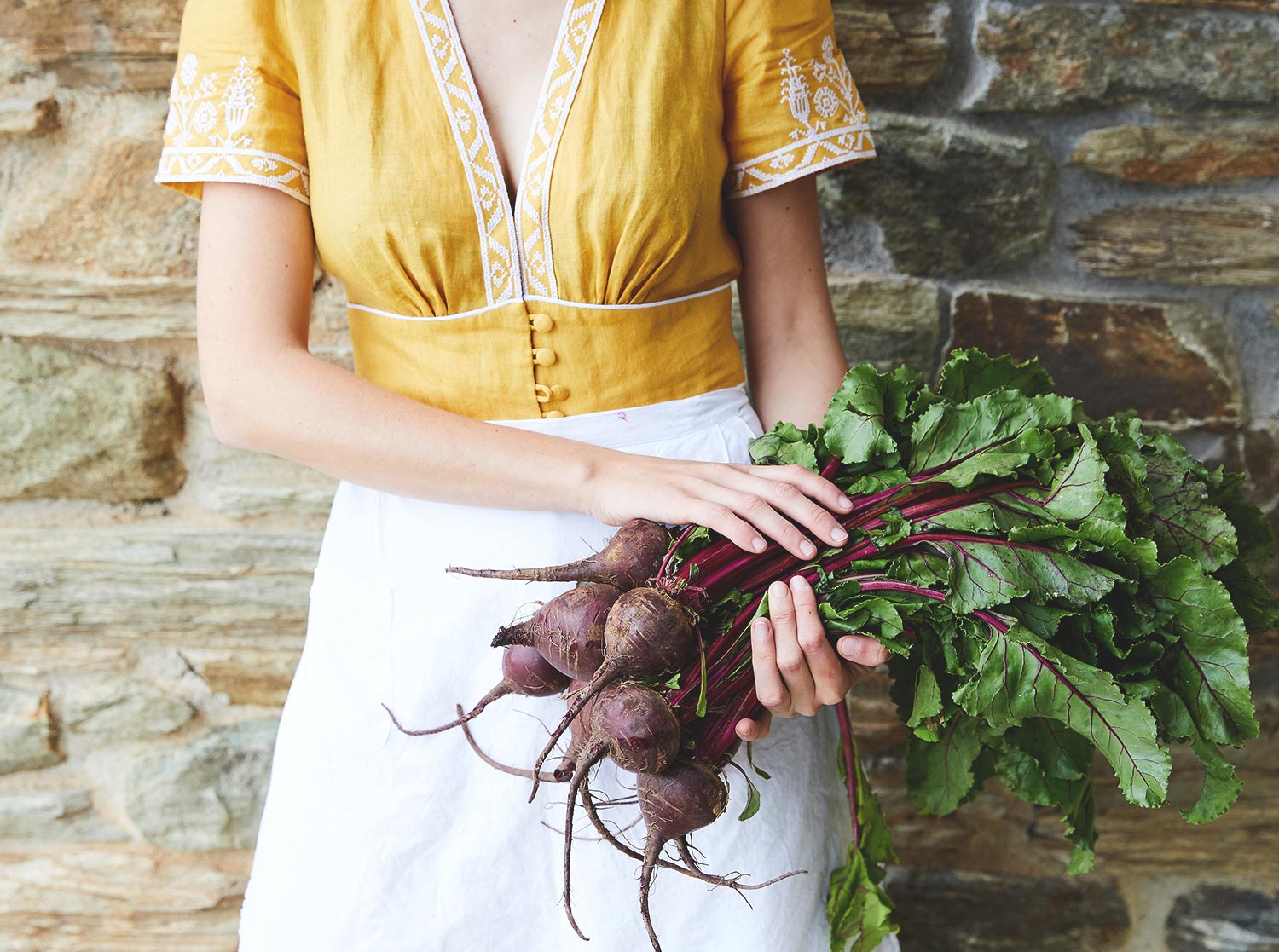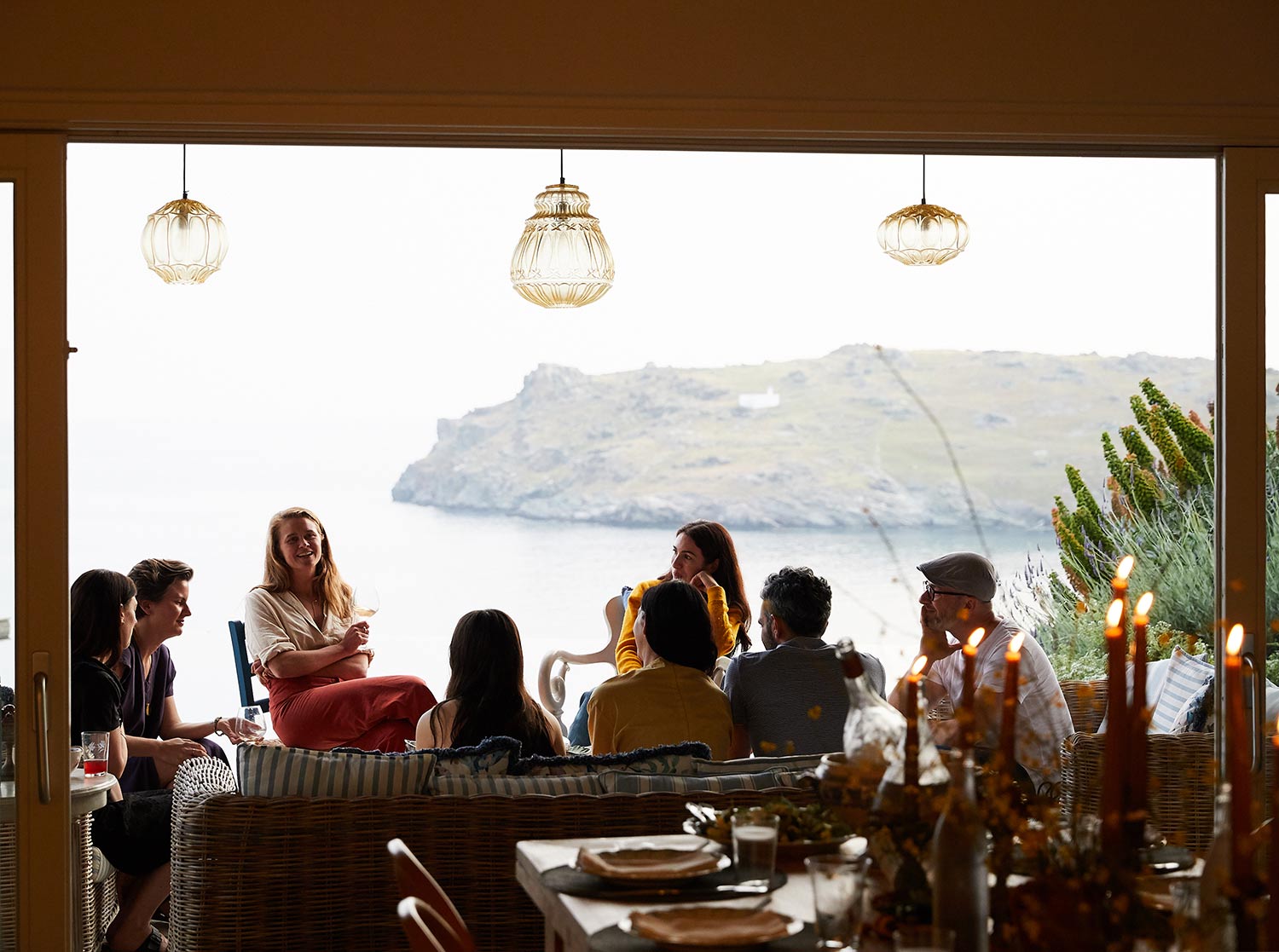 Mèlisses is a foodie's heaven if you wish to go deeper. Allegra offers cooking lessons where you'll end up having delicious meals you contributed making. She will also prepare private suppers if you ask. For the initiated, there are also epicurean retreats taking place periodically. These are helmed by acclaimed chefs and food photographers, paired with foraging excursions and visits to the local cheesemakers. Here's a link to their retreats.
Nonetheless, apart from what happens around the table, and even if you'd certainly be inclined to stay all day in this secluded paradise, there is a whole lot to experience in Andros, and, once you're there, the islands' secrets are revealed to you aplenty.  Plus, you would feel just so lucky to be ending the day at Mèlisses, stargazing before bed.
ideal for
Honeymooners, couples, gastronomy aficionados & cool families
Location
25 mins from Gavrio port and 35 mins from the Main Town.
Prices
Depending on the season, ranging from 295 euros to 365 euros for a suite and 590 euros to 750 euros for the guest house.
Booking & Contact
Mèlisses Andros
Andros / Greece