When you take the Lago di Garda exit on the motorway at Affi, the scenery turns into a romantic postcard: If you cross a small hill, you can see the lake that turns every normal day into a beautiful one. Before entering the tiny town of Bardolino, you take a left into a hilly slope and make your way up to the beautiful Bed & Breakfast Prati Palai. Seriously: This place is a dream. The beautifully renovated beige stone building dates back to the 16th century, hidden behind the house lays a swimming pool, and in front of the house there is a terrace where breakfast is served in the mornings.
Most of the eight rooms have a fantastic view of the lake … especially later in the afternoon when the sun starts to set.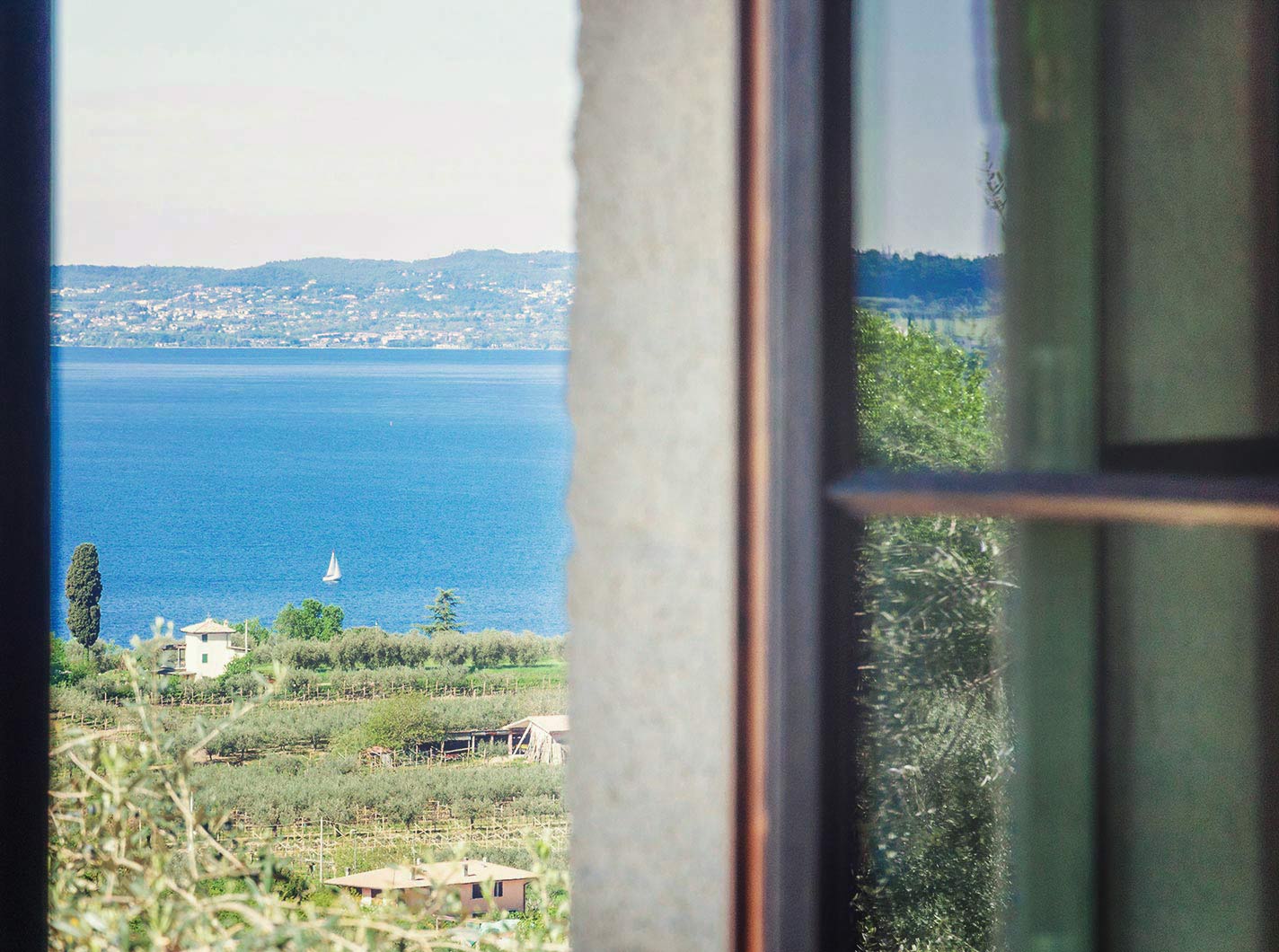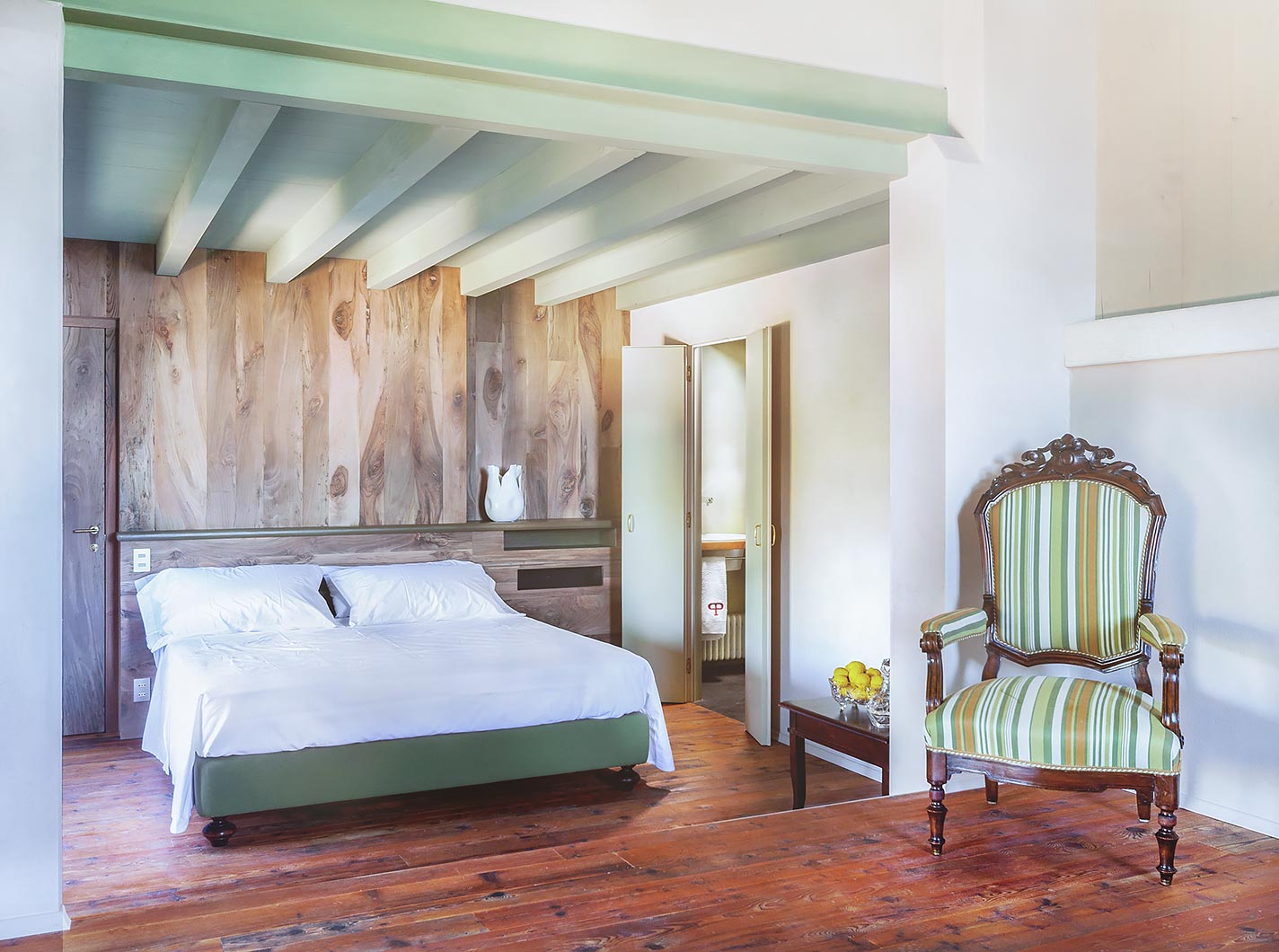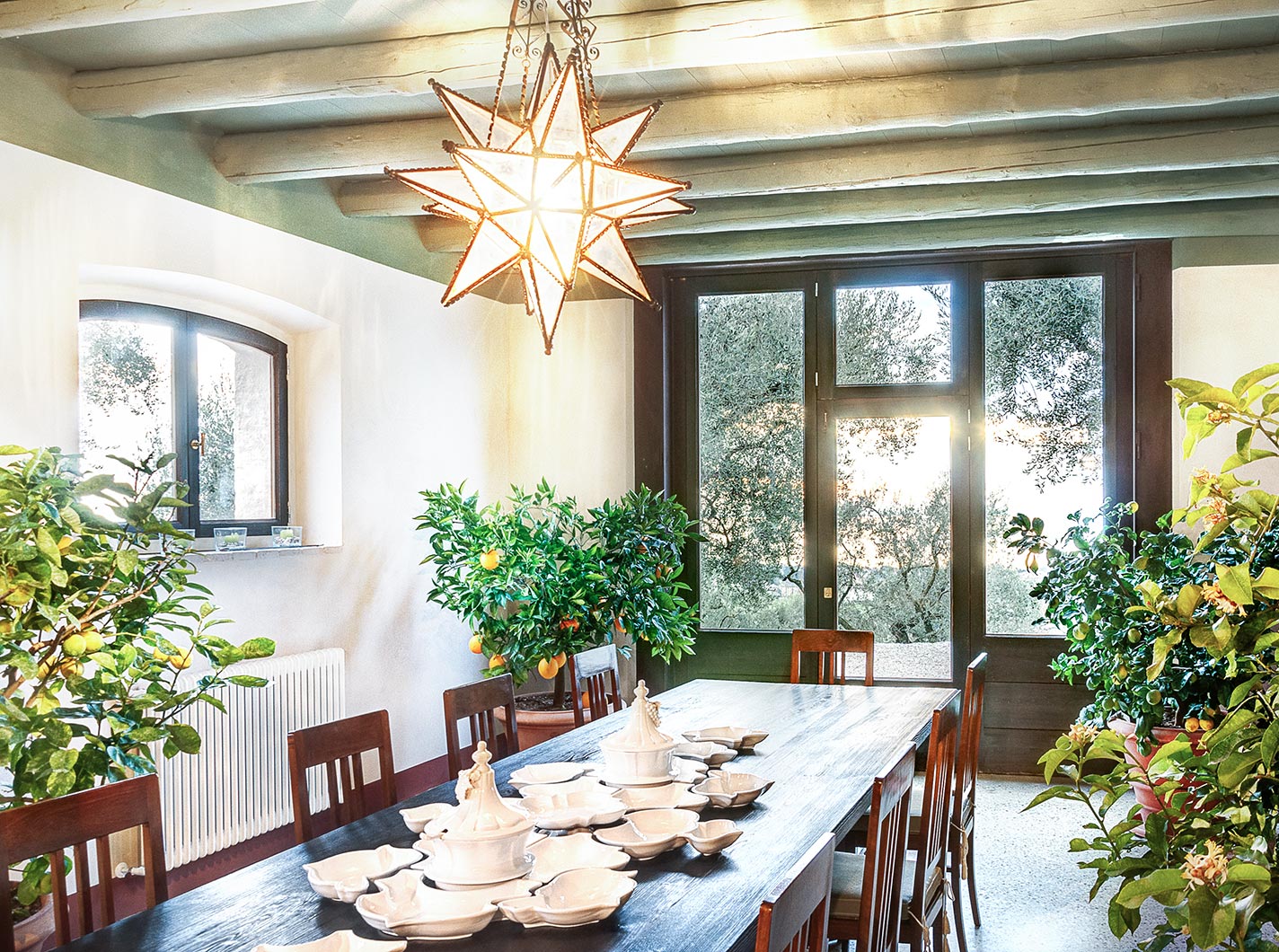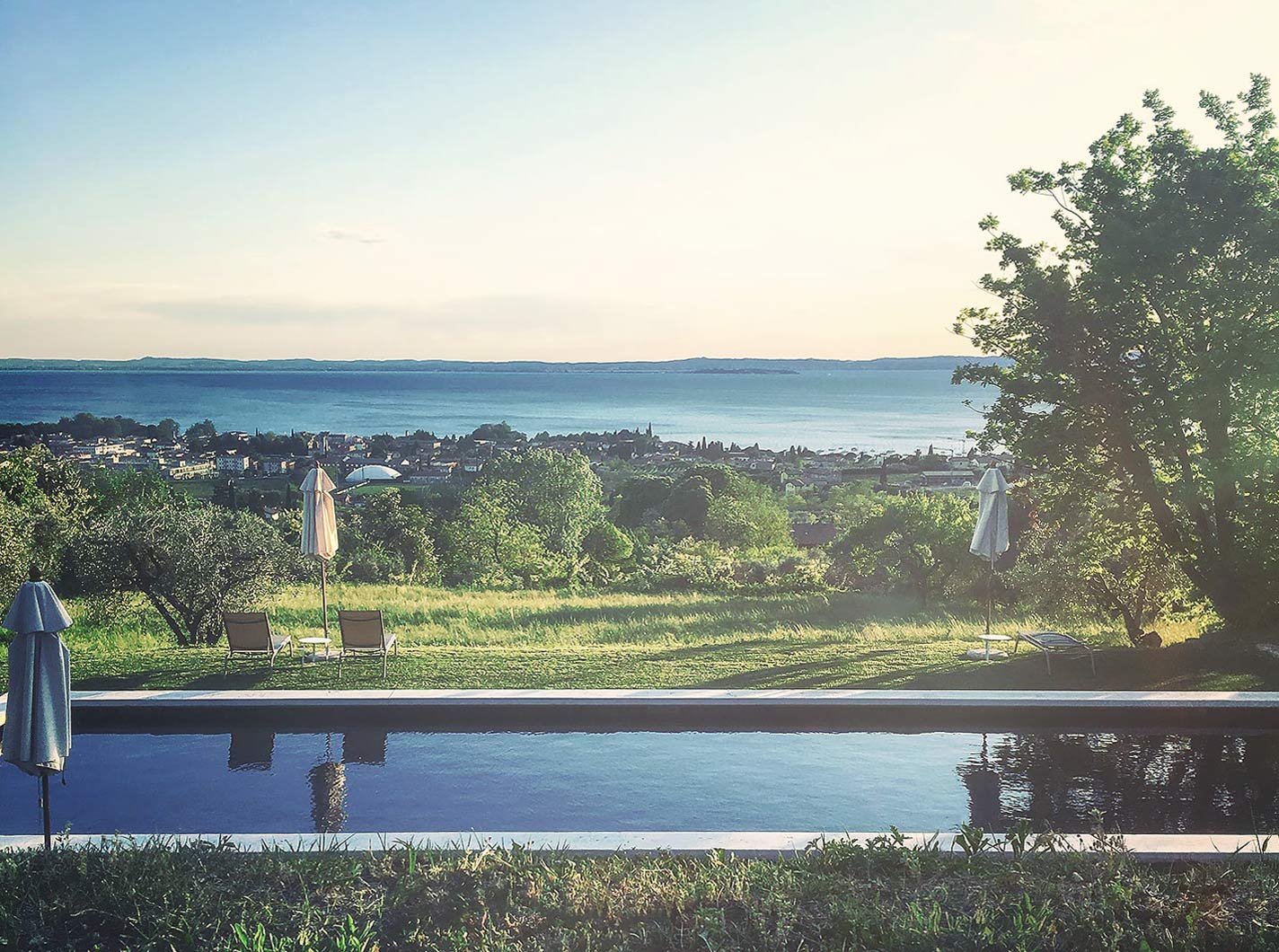 Most of the eight rooms have a fantastic view of the lake … especially later in the afternoon when the sun starts to set.
Prati Palai is the brainchild of ​​Domenico, who transformed this former farmhouse  – his family owned the place for generations – into a genuine hideaway. The lounge area and the rooms and even the pool blend in perfectly with the landscape and history of the building. Because the property also includes 18 acres of land overgrown with olive and cypress trees, the whole estate feels much bigger than a traditional B&B.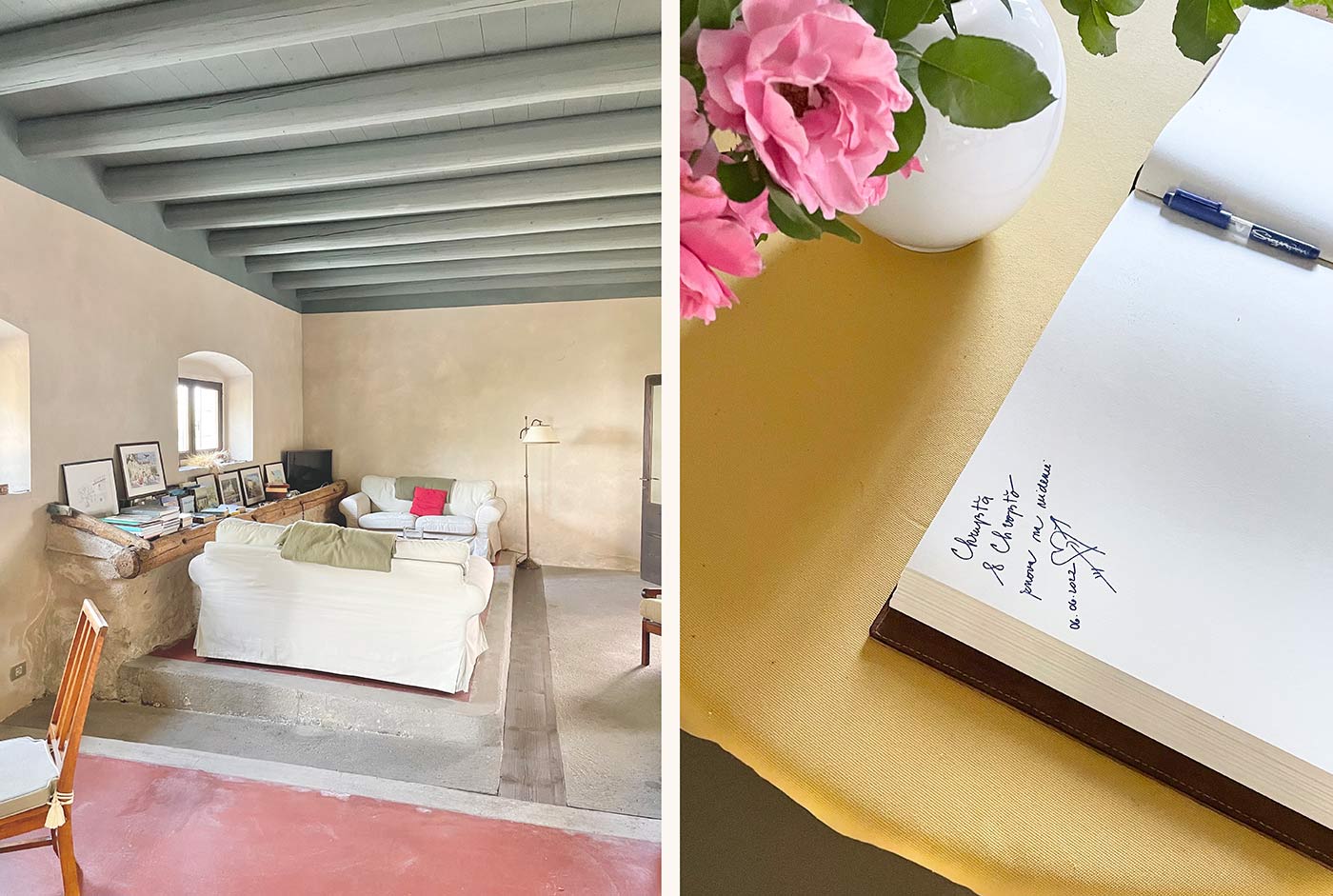 Speaking of Bed&Breakfast: Although only breakfast is served, the host thinks of his hotel as more of a private residence and he encourages his guests to hang around the property for as long as they like. If you want you can also get small snacks like salads or sandwiches served by the pool (or in a picnic basket). In the foyer, there is an "honesty bar", from which you can take drinks (including: a homemade limoncello with lemons from the garden).
SURROUNDINGS
Of course, you also have to explore the area. Granted, the towns of Bardolino and Garda are summer tourist strongholds. But the Bay of Garda is considered one of the most beautiful bays of Lake Garda for a reason. Many guests also rent e-bikes and explore the surrounding area (highly recommended). If you are in the mood for an authentic Italian dinner, the staff knows all the right places, some of them even in walking distance.
IDEAL FOR
Couples or good friends who have always been looking for a romantic hideaway at the Lago di Garda. Since it is an adult's only place, you also have the desired peace.
BEAUTIFUL DETAIL
The view from the swimming pool. Unbeatable.
PRICES
Double room from 212 Euro with breakfast for two persons.
Booking & Contacts
Prati Palai
Str. Palai, 11
37011 Bardolino VR
Italien